Location
Griffith College
South Circular Road
Merchants Quay
D08 VO4N Dublin
Ireland
Sales Have Ended
Registrations are closed
Sorry, ticket sales for this event have now ended.
Description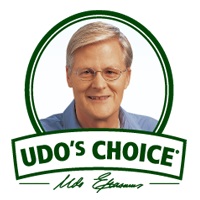 Speaker - Dr. Udo Erasmus
Healing fats have been shown to help prevent and reverse so-called incurable degenerative diseases, such as heart disease, cancer, and type II diabetes. Healing fats also enhance athletic performance, skin beauty, longevity, and energy levels.
Dr. Udo Erasmus is an internationally recognised nutritionist, lecturer, and writer specializing in fats, oils, cholesterol, and essential fatty acids.
Dr. Erasmus will be joining us on the 6th September exposing the manufacturing processes that turn healing fats into killing fats. He will explain the impact of good and bad fats on human health and disease.
You will learn:
The role of fats in the diet – the good, bad and the ugly.
How to improve your diet with digestive enzymes and probiotics.
Current research on common and less well-known oils with therapeutic potential.