About this Event

During 2019 and 2020, Pycom are hosting a series of 30 one-day events where developers come together to learn, develop and hack their connected projects.
You're a hobbyist, hardware hacker or software engineer looking to take things to the next level, learning new skills related to IoT, LPWAN or Cellular networking and THIS IS YOUR INVITATION to do just that.
The Pycom #GOINVENT World Series is a set of events specially created for you.

You and a bunch of other developers will be greeted with a choice of coffee, tea and a snack before we get hands on with a day of hardware hacking with the Pycom kit that you will get to keep and take home with you for future project work or to further develop the project you create on the day.
As a participant you'll get to keep a €96 Pycom Kit consisting of:
1 x FiPy
1 x Expansion board
1 x LTE-M Antenna
1 x LoRaWAN/SigFox Antenna
1 x PyCase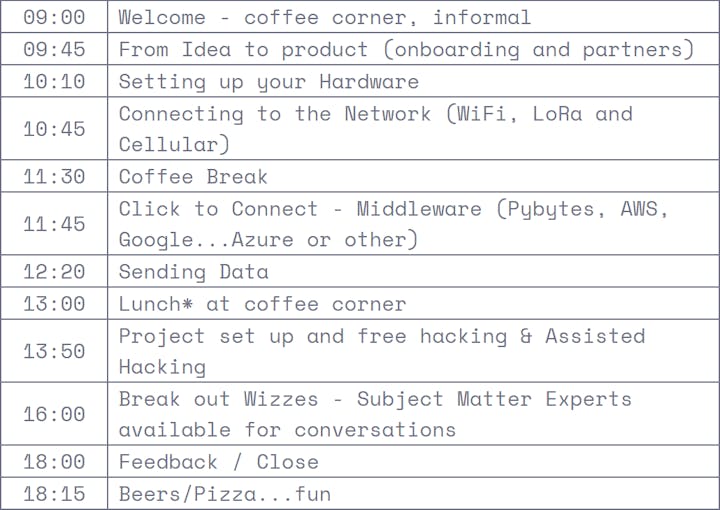 *Lunch and drinks will be provided as part of the cost of your ticket but participants need to bring their own laptops, cables and any specific sensors you want to hack with.

We are looking for a variety of people; from a group of friends that get together to hack, to studying coding at uni, to simply having a burning passion for code - we want you!
More information here : pycom.io/news/events/