Karen Garland will be delivering an hour's session delving into traditional/non-traditional collage using just your mobile phone and your im
About this event
Karen Garland will be delivering an hour's session delving into traditional/non-traditional collage using just your mobile phone and your imagination. Exploring collage and creative expression to foster healing and mental well-being.
Dudley Creates bring together a week of creative workshops led by photographers, poets, artists, illustrators, filmmakers and practitioners.
We invite you to get inspired and share ideas as we begin to come out of lockdown to help us shape projects that will take place later in the year in Dudley.
During these 1-hour quick taster workshops we'll introduce you to new techniques, help inspire you, give you the chance to meet new people and, most importantly, give you the opportunity tell us about the kind of projects that you would like to take part in during 2021.
Grab what you can, but no rules. Karen suggests:
-Old magazines/photos-Scissors/craft knife
-Plain paper/old cardboard/ packaging
-General art equipment or anything that makes a mark
-Phone camera
-Photos of textures and images
Apps that are useful onApple and Android (free to download):Mirror lab / Pixlr/ /Photoshop express/ /Chroma lab / Image glitcher / Glitch cam
About Karen
Karen Garland (Queen of the Selcouth) creates collage born by a profound desire to inject magic and the macabre into the everyday. Karen creates curious, exuberant pieces from her own original collages, photos and artwork. Her artwork is inspired by a great love of the frightening, subversive and darker side of life, combined with a dash of Rock 'n' Roll and a touch from mother nature. She is dedicated to mixing iconic and poetic references and natural insignia, in a way that resonate with creative individuals that seek out something authentic.
Karen has worked over the years with fashion style icons such as Roland Mouret, Alexander McQueen and J Maskrey, in a career that started in fashion and then led to teaching. After a life changing event, Karen decided to reinvent herself and follow her passion. Her brand was born, and she is now creating work that is carefully crafted from her own photos and musings, which are brought to life using digital magic (and help from her phone). Her imagery tells a story, sets a scene, and brings her ideas to life.
IMPORTANT INFORMATION
This workshop will take place online via Zoom. You will be sent a link in advance of the session via email.
If you would like to join this workshop and require any assistance please contact kerry@creativeblackcountry.co.uk so that we can discuss how we can help you.
This workshop is open to adults.
Priority will be given to people who are based in the Dudley Borough of the Black Country. A reserve list will also be available.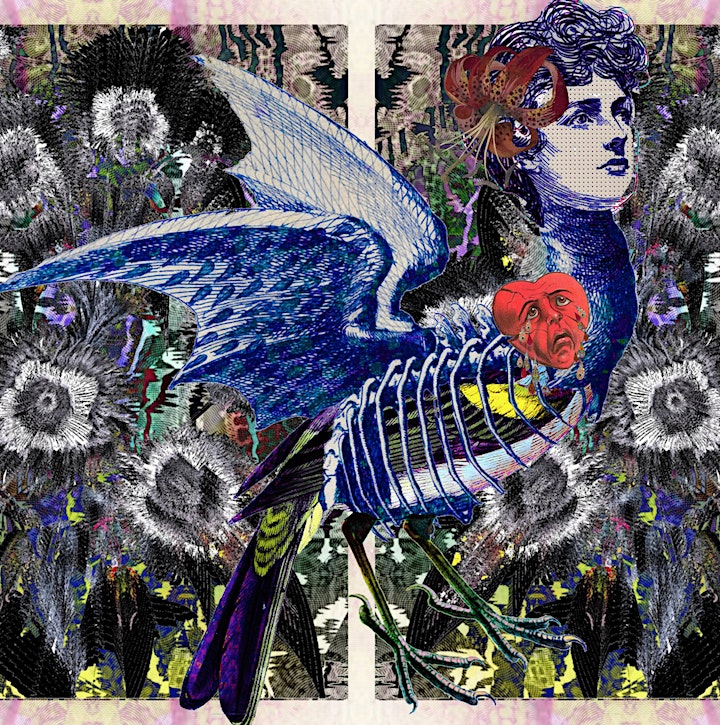 Organiser of Dudley Creates - Collage with artist Karen Garland