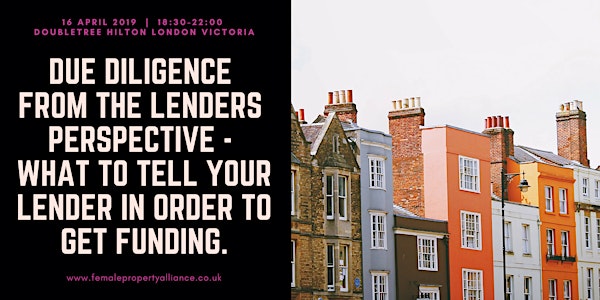 Due diligence from the Lender's Perspective - How to get your deals funded!
Event Information
Location
DoubleTree by Hilton Hotel London - Victoria
2 Bridge Place
London
SW1V 1QA
United Kingdom
Description
Due diligence from the Lender's Perspective
How to get your deals funded!
How do you know what to find out before entering into a contract or agreement?
Our June speakers, Brian Levin and Evan Maindonald can tell you everything you need to know on how to get your funding by lenders.
If you're interested in investing in property or taking yourself to the next level then this event is a must
What will be covered by our speakers:-
- All about due diligence - what it means, what it involves and why it's important for property investing
- How to avoid negligence and keep yourself safe!
- How to be thorough in finding out everything you need to before entering into a contract
- How to present your deals in the best possible light to the lender?
- Do your deal make sense?
- Do you have clear-cut exit routes?
And of course so much more .....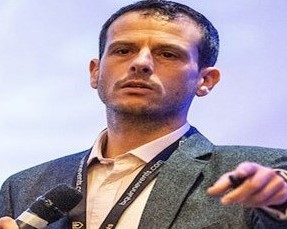 Brian Levin
Brian is one of the UK's most experienced professionals in underwriting property transactions. He was previously at the United Trust Bank where he was part of the senior management team at UTB Bridging. Prior to that, he contributed to the growth of Octopus Property Finance (formerly Dragonfly Property Finance). While there, he gained a range of experience in underwriting property deals, as well as dealing and resolving complex loans and transactions.
At the Masthaven Bridging Finance as Underwriting and Operations Manager he managed a team of underwriters to ensure that the team performed to the highest levels.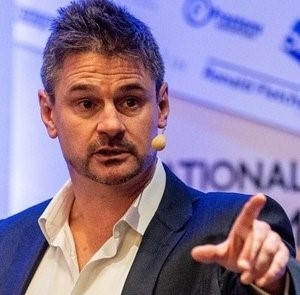 Evan Maindonald
With more than 25 years experience in Property Development and Investment, Evan Maindonald will be sharing with you:
- What you need to know to deliver successful developments
- How to identify projects - turning problems into profitable opportunities
- The right mindset and philosophy you need
- How to raise equity
- Understanding the investor mindset and how to build brand to attract investors' attention
About Evan
In the last 17 years has built over 100 properties in London, Gloucestershire and Kent with total end values of over £22m. The projects he is are currently working on has an end value of over £50m. The company has crowdfunded over £1.5m in equity for those projects in the last six months and intend to crowdfund a further £5m in equity for its current projects in the next six months.
DATE: Tuesday, 18 June 2019
EVENT TYPE: Mixed Networking Event
SPEAKERS: Brian Levin and Evan Maindonald
TOPIC: Due diligence from the Lender's Perspective - communciation with lenders to get funding!
VENUE: Doubletree Hilton Victoria, 2 Bridge Place, London, SW1V 1QA (best access is from Victoria mainline station via the exit next to platform 1)
TIMINGS:
18:00 Members only networking with the speakers, sponsors and host (NB - FPA Annual Members, please email us at info@smartcorewealth.com to confirm either your attendance or non-attendance).
18:30 General networking
19:00 Prompt event start
TICKETS: £20.00 for the event, a glass of wine/soft drink and nibbles.
For any queries on this and our other events please email info@smartcorewealth.com for further details.
Here's to your success
Look forward to meeting and connecting with you
Female Property Alliance team
Date and time
Location
DoubleTree by Hilton Hotel London - Victoria
2 Bridge Place
London
SW1V 1QA
United Kingdom
Refund policy