This one day educational event is aimed to provide all colorectal trainee with key skills to manage colorectal emergencies.
About this event
The Dukes' Club Emergency Surgery Day
Course Aims and Objectives
This inaugural one-day educational event is aimed at developing skills in the discussion and management of colorectal emergencies. The sessions will be of relevance to all colorectal trainees as it will be exam focused for those preparing for the FRCS as well as for those approaching senior years and transitioning to consultant practice.
0900- 0915 Registration
0915- 0945 Perianal sepsis.
When is there a role of specialised colorectal surgeon input, managing complex perianal disease acutely, common pitfalls, Crohns sepsis/ fistula. (Speaker TBC)
0945- 1015 Acute presentation of malignancy.
(Technical tips. Decision making in metastatic disease/ obstruction. Stenting vs defunctioning vs resection. Management of SBO secondary to metatases e.g. gynae pathology.) Miss Sarah Duff, Manchester.
1015- 1045 Examining the evidence: key papers in emergency colorectal surgery.
Mr Matt Lee, Sheffield.
1045--1115 Break
1115- 1145 All things colitis
(Ischaemic colitis, infective colitis, C.Diff colitis, Ulcerative colitis. Decision making, management, pitfalls) Mr Richard Guy, Oxford.
1145-1215 Do we perform too many hartmann's procedures?
(Current controversies in management of diverticular disease) Assoc Prof David Humes, Nottingham University Hospitals.
1230-1315 Lunch
1315-1345 EGS: an emerging specialty?
(Service provision/ political landscape/ ASGBI view) Miss Gill Tierney, Royal Derby Hospital
1345- 1415 To Close Or Not To Close? And what to do next!
(The role of laparostomy/ temporary closure/ how to manage the open abdomen) Mr Andy Miller, Leicester
1415-1430 Break
1430- 1545 EGS MDT
Mr Andy Miller (Consultant Colorectal Surgeon, Leicester), Prof Adam Gordon (Professor of Care for Older People, Royal Derby Hospital), Dr Andrew Sharman (Consultant Intensivist, Nottingham University Hospitals), Mr Neil Welch (Consultant Oesophago-Gastric Surgeon, Nottingham University Hospitals)
1545- 1600 Close
This course is FREE for all Dukes'/ACPGBI trainee members. A refundable deposit of £50 is needed to confirm your place and will be refunded on attendance. If you are unable to attend the meeting after the booking, refunds will be issued up to 14 days prior to the event. If there is non-attendance of the event the committee reserves the right to refuse reservation of future events. If an ACPGBI membership number is not provided the Dukes' Club Committee reserves the right to retain the deposit fee.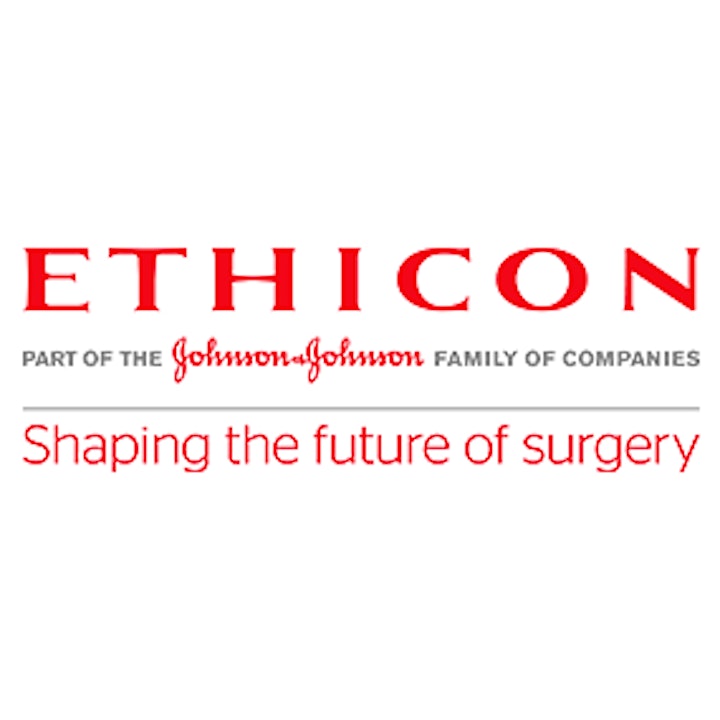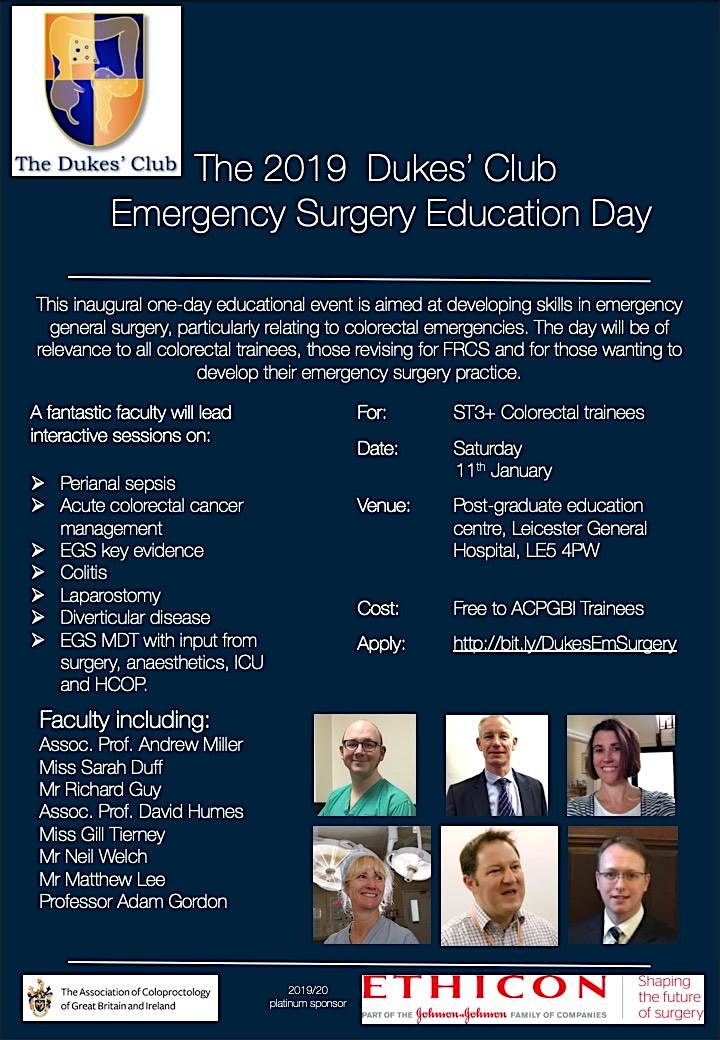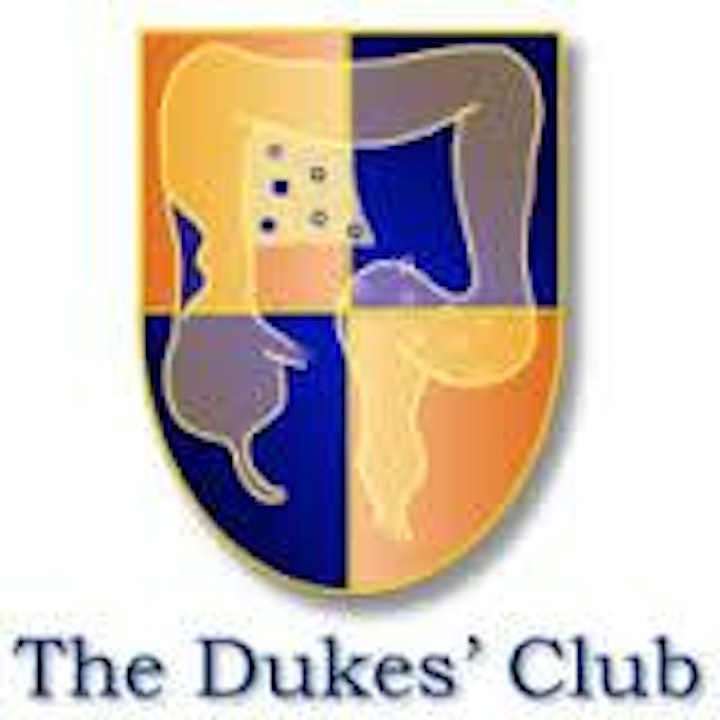 Organiser of Dukes' Club Emergency Surgery Day