A self guided family photowalk around Dundee with help, advice and encouragement as you go. Bring back your best photo for us to look at!
About this Event
A chance for kids to join the artists in the gallery, before going out on a photowalk with a responsible parent or carer round the city centre. Bring back your favourite photo so we can download it, tell us why you like it and we'll tell you why we love it too! Every participant will have their photo hung in the gallery and can take it home after the exhibition closes.
Bring a fully charged camera or phone and an adult!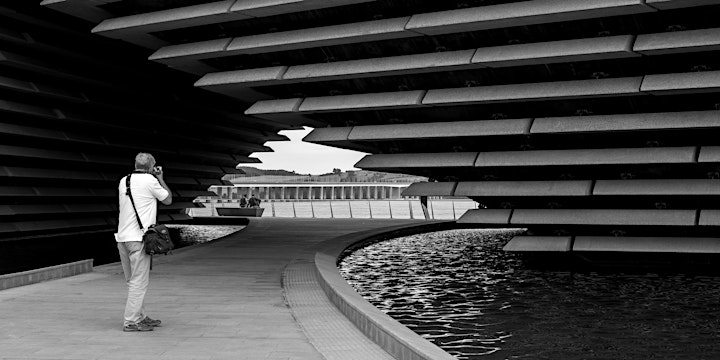 Meet in Dock Street Studios at 12.30pm, we'll give out a few hints and a suggested route, along which we will have people stationed to give you some tips. However you are free to go anywhere that suits you. After coming back to the gallery we aim to finish at 3pm. There is no back-up plan for poor weather so come prepared! If you would like to explore the exhibition, just come along a little earlier and we'll be there to talk to you about some of the photographs on show.
We hope to have other young adults around who are involved in photography and media, or currently studying a relevant subject to answer questions about photography as a career or even just a hobby. One of the current exhibition artists, Andrew Bulloch, who is now 18 but is the Young Scottish Landscape Photographer of the Year will also be present to help out.
Under current restrictions, space is very limited inside the gallery so if you have non-participating siblings, friends or adults it would be great if they can avoid coming inside unless we have spare capacity.
Adults must wear a mask unless they have a reason not to, hand sanitiser is available and please respect distancing measures at all times.