Description
Dutch PropTech Breakfast powered by Nexton and ....
Op 14 september organiseert Holland ConTech & PropTech van 08:00 tot 09:45 het 'Dutch PropTech Breakfast' voor alle Nederlanders die naar de Propel by MIPIM (voorheen MIPIM PropTech) in Parijs komen. Tijdens dit netwerkontbijt delen we waardevolle tips om het maximale uit je beursdag te halen.
Het Dutch PropTech Breakfast is een officieel evenement van de MIPIM, waar je op een informele manier kunt netwerken en de tweede dag kunt beginnen met een goed onbijt tijdens een boottocht dwars door Parijs.
Vorig jaar hadden wij Eli Finegold als topspreker uit Amerika. Dit jaar hebben we zeker wederom een topspreker geregeld. We houden nog even voor ons wie dit is....
Zien we je aan boord?
Speciaal voor deelnemers aan de MIPIM Parijs uit Nederland
Powered by Netxon and ....
Wil jouw bedrijf dit event mede mogelijk maken? Neem dan contact op met Lotte de Backer via lotte@contechproptech.nl Je naam en logo wordt vermeld in de mailings over dit event, je logo staat op de beginslide van het event en je mag samen met Wouter Truffino alle gasten welkom heten voordat de gastspreker het woord krijgt. Kosten bedragen 995 euro excl. BTW; maximaal 2 bedrijven.
In 2019 waren er ruim 70 Nederlandse professionals aanwezig bij het Dutch PropTech Breakfast. Onderstaand een foto van een aantal aanwezige.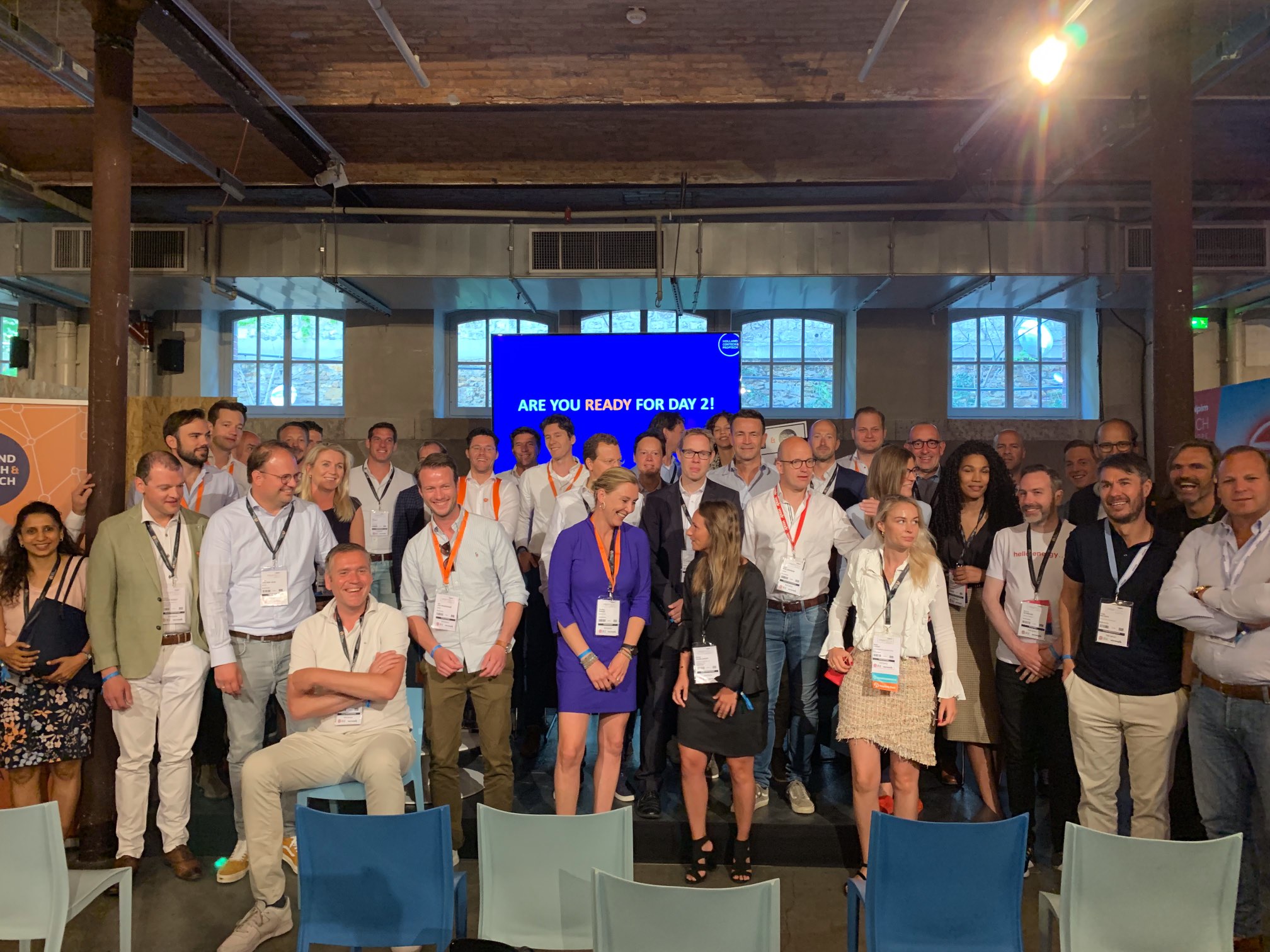 In verband met de GDPR-wetgeving willen wij u graag informeren over het volgende:
Bij het aanmelden voor een Holland ConTech & PropTech evenement mag Holland ConTech & PropTech uw persoonlijke gegevens (naam, bedrijf) gebruiken om een presentielijst aan te maken. E-mailadressen worden niet gedeeld, tenzij de deelnemer hiermee akkoord gaat.
Tijdens dit evenement worden videobeelden en foto's gemaakt, die al dan niet uw herkenbare beeld kunnen bevatten.
Door deel te nemen aan dit evenement gaat u ermee akkoord dat Holland ConTech & PropTech de beelden in gedrukte, digitale of webgebaseerde formaten mag gebruiken voor promotie- en archiefdoeleinden.
Als u niet wilt dat wij uw afbeelding gebruiken, stel dan de organisator van het evenement hiervan op de hoogte.