Description
DVLA Contact Centre Open Day
16 November 9:30am -11:00am
We are currently looking to appoint a number of apprentices to join our award winning contact centre over the course of 2018 to undertake a Level 2 Apprenticeship in Customer Service. Our apprentices are offered on a Fixed Term contract for 12 months.
Our apprenticeship will combine practical training in a job with vocational training assessed in the workplace by an approved Learning Provider. All assessments and teaching will take place either on the job or at designated workshops delivered at the workplace. The training will be undertaken in partnership with a Learning Provider and will normally include regular sessions with your assessor. You'll need to take responsibility for completing coursework on time, maintaining up to date evidence for your assessments.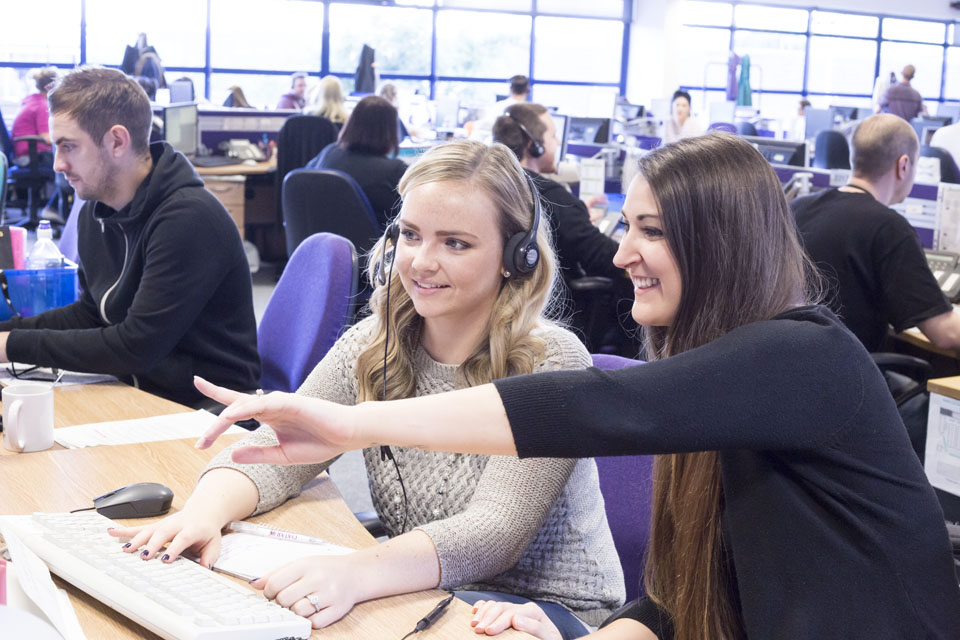 We would like to give candidates who are interested in applying the opportunity to visit the Contact Centre to obtain a further understanding of all aspects of the role and apprenticeship.
The open day will consist of a tour of the Contact Centre, a presentation from Contact Centre staff, a Q&A session with some of the Contact Centre's current apprentices and the College assessors.
This would allow you to make an informed decision on whether this is the right apprenticeship to help develop your career.
For more information on the role itself, please see our full job advert on the Civil Service Jobs website
---
FAQs
If I can't attend the open day at this time are there any other dates available?
Yes, there are three other open day sessions available. Please click the links below to book any of these dates:
Thursday 9 November, 9:30am – 11:00am – Book here
Thursday 9 November, 12:30pm – 2:00pm – Book here
Thursday 16 November, 12:00pm – 1:30pm – Book here
Can I bring someone with me?
As spaces are limited we can only accommodate potential applicants and therefore cannot accommodate family members or friends who are not interested in the role.
What is the eligibility criteria to attend the open day/apply for the role?
Applicants will need to meet the eligibility criteria for apprenticeship programmes in Wales.
To be eligible for this opportunity you need to be a UK resident, not taking part in any other employment or training programme (at the commencement of the apprenticeship) and not holding a related qualification at a higher level.

If you are unsure about your eligibility please tell us about your circumstances in your application.
Are there ID or minimum age requirements to enter the event?
The minimum age to attend is 16.
What are my parking options for attending the event?
There is no onsite parking available for the event but there is some parking available on the streets surrounding the Contact Centre.
How can I contact the organiser with any questions?
You can contact us at OCSDRecruitment@dvla.gsi.gov.uk with any questions.