Dydd Mercher Busnes Maint brathu / Bite size Business Wednesday
Description
Dydd Mercher Busnes Maint brathu / Bite size Business Wednesday
Bite Sized Business Advice Day – sponsored by Nelson Myatt Solicitors
Join us for an exciting workshop day filled with practical information, hints and tips on a variety of current topics that will not only be useful in running and growing your business, at whatever stage. It will provide a wealth of contact information on where to go for advice and guidance in the future.
All the speakers at this packed day are experts in their field and have many years of guiding businesses to success, there will be many key messages and examples of best practice as well as some "don't do lists".
There will be the opportunity to network during breaks and a lunch period where you can quiz the speakers, this will be preceded by a legal Q and A session when you can throw your legal queries to Andrew Nelson, Partner, Nelson Myatt solicitors and our day sponsors.
The variety of speakers, from Marketing expertise to financiers, business promotion to help for leading, business IT packages for the future, paying tax and succession planning all are practical sessions not to be missed.
Full refreshments throughout the day including lunch.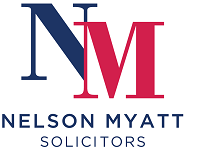 9.30- 10.00 Refreshments
10.00 – 10.30 Marketing made simple - Sid Madge
10.30 – 11.30 Finding Finance – Development Bank of Wales, Watts Commercial, Nat West, CBSG
11.30 – 12.00 Business promotion through video – Animated Technologies,
12.00 - 12.30 Leading and growing your business – ION Leadership, Bangor University
12.30 – 12.45 A Legal minefield – employment/ contracts / my landlord - Nelson Myatt,
12.45 – 1.15 Lunch
1.15 – 1.45 Where can I find staff – Supertemps,
1.45 – 2.15 Computers today what do we need – Computer Solutions
2.15 – 2.45 Succession Planning – Carolyn Snellgrove, Nelson Myatt
2.30 – 3.30 Making Tax Digital Workshop- Sage and Company
---


Diwrnod Cyngor Busnes Maint Brathu - wedi'i noddi gan Gyfreithwyr Nelson Myatt
Ymunwch â ni am ddiwrnod gweithdy cyffrous wedi'i lenwi â gwybodaeth ymarferol, awgrymiadau ac awgrymiadau ar amrywiaeth o bynciau cyfredol a fydd nid yn unig yn ddefnyddiol wrth redeg a thyfu eich busnes, ar ba bynnag gam. Bydd yn darparu cyfoeth o wybodaeth gyswllt ar ble i fynd am gyngor ac arweiniad yn y dyfodol.
Mae'r holl siaradwyr yn y diwrnod llawn hwn yn arbenigwyr yn eu maes ac mae ganddynt flynyddoedd lawer o arwain busnesau at lwyddiant, bydd llawer o negeseuon allweddol ac enghreifftiau o arfer gorau yn ogystal â rhai "peidiwch â gwneud rhestrau".
Bydd cyfle i rwydweithio yn ystod egwyliau ac amser cinio lle gallwch chi holi'r siaradwyr, a bydd sesiwn C ac A gyfreithiol cyn hyn, a gallwch daflu eich ymholiadau cyfreithiol at Andrew Nelson, Partner, cyfreithwyr Nelson Myatt a'n dydd noddwyr.
Mae amrywiaeth y siaradwyr, o arbenigedd Marchnata i gyllidwyr, hyrwyddo busnes i helpu i arwain, pecynnau TG busnes ar gyfer y dyfodol, talu treth a chynllunio olyniaeth i gyd yn sesiynau ymarferol na ddylid eu colli.
Lluniaeth lawn drwy gydol y dydd gan gynnwys cinio.


Am fanylion llawn pob sesiwn ewch i www.wythnosbusnesconwy.com
9.30 - 10.00 Lluniaeth
10.00 – 10.30 Marchnata wedi'i wneud yn syml – Sid Madge
10.30 – 11.30 Dod o hyd i Gyllid – Banc Datblygu Cymru, Watts Commercial, Nat West, CBSG
11.30 – 12.00 Hybu busnes drwy fideo - Technolegau Animeiddio,
12.00 – 12.30 Arwain a thyfu eich busnes – Arweinyddiaeth ION, Prifysgol Bangor
12.30 – 12.45 Problem gyfreithiol – cyflogaeth/contractau/fy landlord – Nelson Myatt,
12.45 - 1.15 Cinio
1.15 – 1.45 Lle gallaf ddod o hyd i staff – Supertemps,
1.45 – 2.15 Cyfrifiaduron heddiw, beth ydym ei angen – Computer Solutions
2.15 – 2.45 Cynllunio Ar Gyfer Olyniaeth – Carolyn Snellgrove, Nelson Myatt
2.30 – 3.30 Gweithdy Gwneud Treth yn Ddigidol Sage and Company