Location
Park Road Pools & Fitness
Park Road
London
N8 8JN
United Kingdom
~ Yoga for vitality and strength of body and mind open to all levels ~ Read testimonial below of regular students
About this event
~ Online Bookings Only ~
Kundalini Yoga is called the Yoga of Awareness.
It is a dynamic, powerful tool that is designed to give you an experience of how your body alignment and strength.
In Kundalini Yoga we harness the mental, physical, and nervous energies of the body and put them under the domain of the will, which is the instrument of the soul.
This technology precisely and consciously combines breath, mudra, eye-focus, mantra, body locks, and postures to balance the glandular system, strengthen the nervous system, expand lung capacity, and purify the blood.
It brings balance to the body, mind, and soul.
All levels are welcome all the time. We encourage beginners to try at least 3 classes to begin to understand the benefits of Kundalini.
Come to get stronger, transform every aspect of your life through practice, and enjoy our diverse community of spiritual seekers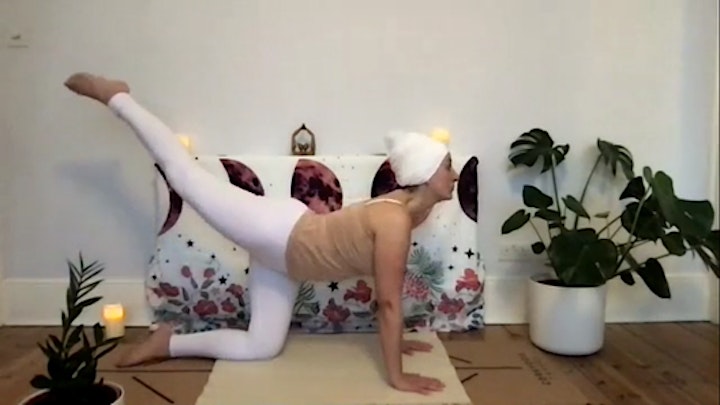 Testimonial
Maitri's yoga sessions are a unique experience. These have been the only sessions where my body finally started to heal, recover and grow stronger. In a very safe environment, you will soon become aware that it is not about being perfect but about precision. Her continuous curiosity, explorations and life experiences provide you with a space where you will feel comfortable discussing any topic, questions or doubts that one encounters in life every now and then. Highly recommended.
N.B
Maitri is an incredible teacher and guide. It's hard to put into words my gratitude for having these sessions with Maitri for now over 6 months. Our sessions make me feel like I am being wrapped in the arms of the great mother. The work is soothing, nurturing, beautiful and divine.
Maitri is incredibly gentle but also knows how to push me when I need that push. She allows my body to go beyond the limits I have held due to fear. I feel love and appreciation of my body again because of my work with Maitri. I work with her once a week over video calls and it carries me through the week.
Thank you Maitri, for your guidance, love and support. I am forever grateful
J.J
From the very first moment, I felt a connection with Maitri and her teaching style. She speaks softly, letting her words carry wisdom and encouragement. She moves gracefully, making strenuous exercises seem natural and effortless. She radiates elegance, acting as a beautiful example for others to live in truth and simplicity. May her warm loving energy keep expanding to touch every heart on this planet.
D.E
​I'm used to doing yoga in a group. As a form of exercise mainly. So it was an utter delight to recently have the care and loving attention of Maitri 1:1. Her professional, sensitive and knowledgeable approach was sublime. Working with a specific area within the body to explore and focus on was truly healing and opening. I can truly recommend her without hesitation to anyone interested in their own connection to body, heart, mind, soul & spirit.
J. R