Dynamic Language Learning: Teaching Proficiency through Reading and Storytelling (TPRS) - Beginners

Friday, January 17, 2020 from 9:00 AM to 4:00 PM (CET)
Event Details
The basic skills for interactive language classes is delivered by Dynamic Language Learning (https://www.dynamiclanguagelearning.com) [formerly known as the TPRS Academy] in collaboration with the ILA. This popular and impactful three-day training, over the space of a term, gives language teachers in primary/elementary and senior/ high school settings a jumpstart into a more dynamic and brain compatible approach to language learning. Dynamic language learning has its foundation in TPRS (Teaching Proficiency through Reading and Storytelling) and a highly effective combination of Comprehensible Input based techniques. In a globalised world where communicative and interpersonal skills are more important than ever, Dynamic Language Learning effectively enhances this aptitude in our students and prepares them for a successful participation in the 21st century society.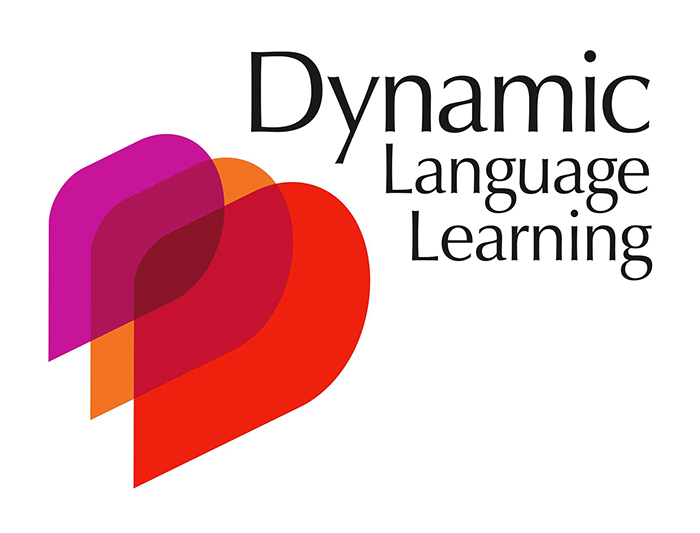 Who can apply?
This course is meant for language teachers in International schools, such as EAL, Dutch and MFL teachers, both at Primary/Elementary and Secondary/Senior school level. Classroom teachers in a bilingual educational environment could also benefit from this course.
What's Involved?
The course prepares you to start using key skills of TPRS (Teaching Proficiency through Reading and Storytelling) and TCI (Teaching with Comprehensible Input) in their own classrooms. In each 6-hour course day, new material is presented in a brain-friendly manner through a variety of formats: presentation, individual reflection, skill-building activities, sharing with a partner, demonstration, group discussion, small group practice, peer coaching, and lesson planning. Between the course days there will be an interval of several weeks, allowing the teachers to practice the newly acquired skills before returning for the next training day.
During the intervals, each participant has access to an online e-learning environment for further research, observation, and interaction with peers and trainers. Participants are encouraged to extend their learning through individual exploration in the e-learning space and collaborative exchange during the intervals between course days. You and your colleagues may discuss specific topics selected from the offerings on the e-learning environment. You may also visit each other's classes for observation or peer coaching.
Course Details
Day 1: Principles and basic techniques – Making input comprehensible through TPR (Total Physical Response) and Picture Talk.
We will work on establishing meaning, providing repeated exposure to new language elements through artful questioning, creating dynamic compelling communication through story-building.

In the E-learning environment you will read about language acquisition principles, Comprehensible Input, memory science as it applies to language acquisition. Observe videos of CI-based teachers in action. Receive tips and tricks for deploying newly learned skills.
Day 2: Story Asking – Co-creating a narrative with students
You will experience and practice building a story through differentiated questions, personalisation of content, and using students as actors.
E-learning: Investigate the function and relevance of stories from different angles (social, cognitive, pedagogical). Observe examples of story-asking in language classes. Receive tips and tricks on working with actors.
Day 3: Personalisation – The motivational factor of TCI
In various group activities, you will learn to use your students' interests and experiences as the basis for comprehensible input, switching between different forms of interaction and encouraging students to contribute.
E-learning: Review the implications of personalisation for motivation and creating a positive learning environment. Relate skills of listening and speaking to the principle of comprehensible input. Observe examples of personalisation in practice.
Programme Dates
 Participants attend three days over the period of one term. Dates below:
January 17, 2020
February 7, 2020
March 20, 2020
Program Facilitators
Kirstin Plante and Marianne van Klaveren
Facilitators' Profiles
Kirstin Plante
Director of Dynamic Language Learning (formerly known as TPRS Academy), teacher trainer, trainers' trainer, author and publisher. Websites: www.dynamiclanguagelearning.com
Marianne van Klaveren
Teacher of Dutch as a second language at the Junior School of the British School in the Netherlands. Teacher trainer and presenter at Dynamic Language Learning.
Programme Fee
585 Euros
(Payments can be made by credit card / debit card or by invoice. All invoices will be issued in the academic year 2019-2020 unless otherwise requested by contacting us directly finance@bsnila.com .)
Cancellation
Cancellation can be made up to six weeks before the first day of delivery by contacting us directly at info@bsnila.com .  Any participant cancellation after this time is non-refundable.

When & Where

International Leadership Academy
26 Lange Houtstraat
2511 CW Den Haag
Netherlands


Friday, January 17, 2020 from 9:00 AM to 4:00 PM (CET)
Add to my calendar
Organizer
Welcome to International Leadership Academy (ILA), the European home of professional learning and development for school staff.