Description
The Future Leaders Club is dedicated to developing effective leaders in Birmingham and beyond.
As part of our Continual Leadership Development (CLD) programme, we put on monthly events and masterclasses.
Join us at this personal and leadership development event:

Dynamic Leadership
Stepping into your role as a leader - erasing self-limiting beliefs.
Let's say your child comes to you and explains that he or she wants to run for school prefect. Would you look your little pride and joy in the eyes and say, "Don't bother. You're not that popular, and there are some really cool kids going for that job. There's no chance you'll win"?
Of course you wouldn't say that. You'd muster endless enthusiasm and prepare for a heated campaign—maybe head to the bookstore and buy Sun Tzu's The Art of War. "Let's make it happen," you'd say. "We'll create the best campaign slogan, design the coolest posters and start shaking hands."
Here's the problem: Somehow between childhood and adulthood, many of us quash our natural inclinations to dream and do big. Tiger kids become scaredy-cat adults, hampered by self-limiting beliefs that flatten our self-esteem, hurt productivity and dampen success.
This interactive and engaging event will show you how to incinerate limited thinking and develop a daily routine of positivity, productivity and personal development.
The ability to learn how to break free from everyone else's rules for life, work and business, and create your own rules is important to realise your own dreams and purpose in life.
Learning outcomes/objectives:
a) How to get clear on your purpose and what you were born to do.
b) How to make room for the life you want to have and the work you want to do.
c) How to make money from following your calling.
d) How to create a life where you fearlessly do only the work that you are called to do, truly step into your role as a leader, help other people and change their lives.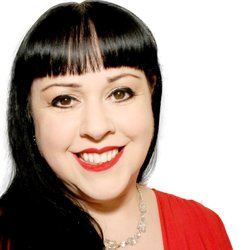 Our Guest Expert for this event is Karen Strunks. Karen is a speaker, author and mentor for daring, ambitious entrepreneurs who know they were not born for the norm. 10 years ago she left her 'cubicle cage' and made a break for freedom and creating a new life from her passions; from dominatrix, to photographer, to social media and marketing teacher to today, empowering others to live the lives they want, doing what they LOVE, making money on their terms and doing it all in a no compromise way.
Her work has been featured in print, TV and radio such as The Guardian, BBC, Radio 4, Time Out NYC, The Telegraph, BBC Radio Wales. She regularly speaks at conferences and lectures at universities on entrepreneurship and leadership. Karen shares her advice and experience to empower others to take massive action and follow their passions.
You can find out more about Karen's work on her website, and connect with her before the event on Twitter and Facebook.
Karen says: I'll be sharing openly and honestly my story; from depressed 9-5 worker and what it's taken to create the life that I dreamt of, doing only what I want and love, inspiring people around the world and changing people's lives. You'll hear the highs AND the lows and what it takes to say NO to following the rules of society, creating a life of freedom, stepping into the role of a leader and rising up to your greatness.
We look forward to meeting you. Drinks and nibbles will be provided.
events@futureleadersclub.com