Description
In 'How to be More Fearless & Achieve Your Goals in 2018' we will be exploring how you can shake off 'the fear' and begin striving towards the goals that really matter to you.
By attending this event you will:
- Discover what makes you 'tick' when it comes to finding the courage to step outside of your comfort zone and successfully achieve your goals, something Donna calls your 'Fearless Formula'.
- Build your very own '2018 Vision Board' capturing what aspirations and goals you want to strive for in the New Year.
- Learn powerful mindset tools for building the unshakable self belief you need to turn your aspirations for 2018 (and beyond) into your reality.
- Take part in inspiring and uplifting conversation with like-minded women who will support you to feel good and thrive.
- Enjoy an 'Em-Power Walk' around the beautiful gardens of Chilworth Manor whilst trying out one of Donna's latest tools for overcoming fear to be debuted at the event.
- Hear from our exciting Guest Speaker, Sky News Reporter Angela Barnes, on how she used the power of visualisation to overcome 'the fear' and achieve the successful career she has today.
More About Our Guest Speaker, Angela Barnes - Sky News
Born in Winchester, Angela achieved a 2:1 at Southampton Solent University in Journalism where she was also awarded the Wave 105 Broadcast Student of the Year Award. She went on to complete a Graduate Diploma in Law at The College of Law in Guildford. Before her career at Sky, Angela was a producer and reporter on Channel 5's lunchtime TV programme.
Angela is a reporter on Swipe, Sky News' weekly flagship technology programme and she also stands in to present the show, which is additionally featured on Sky 1 every weekend, as well as reports also being broadcast on Sky Sports News.
*Interview with Angela*
Check out Donna's interview with Angela on Facebook below, and hear how visualisation helps her to push past fear and be the person she wants to be.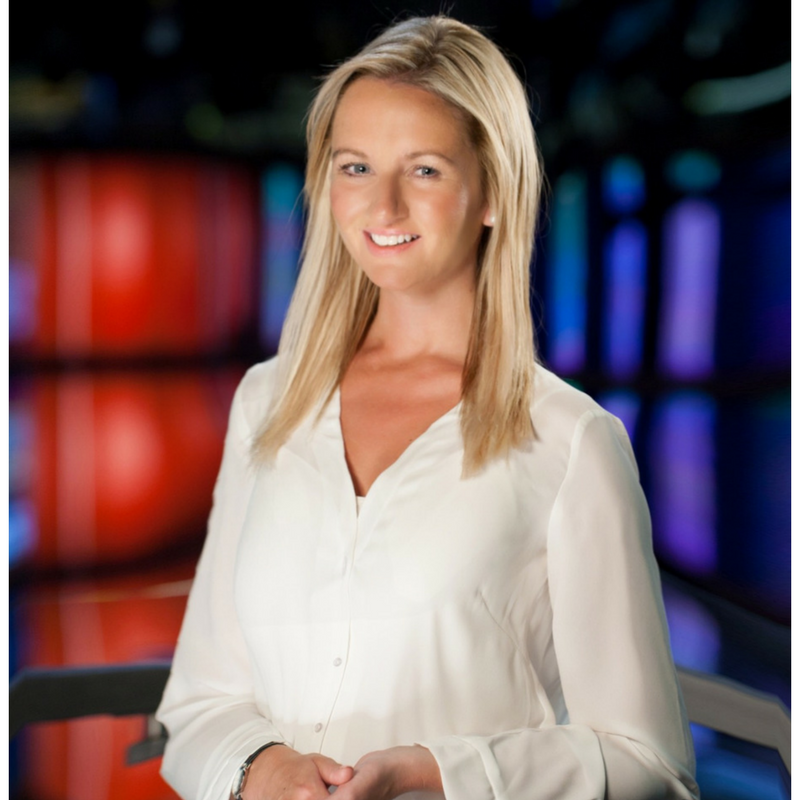 What else you can expect on the day:
A friendly and supportive environment to focus on you and your goals.
An opportunity for relaxed networking with like-minded women.
To have fun whilst developing your career confidence at the same time.
To enjoy great food, including a healthy welcome breakfast, more tea and coffee than you can shake a stick at and a delicious lunch.
Absolutely no role play! (Can we hear a collective 'phew!')
Certainly no sales pitches! Unlike some other events, DW is not a guise to sell you either Donna's or BDC's services. It is an event designed purely to support women in elevating their careers.
A warm welcome by Donna and her team as soon as you step in the door.
Free onsite parking.
What previous attendees have told us...
"Donna makes you believe in yourself and gives you the tools & strategies to reach your goals."
Zoe, Winchester


"Uplifting, thought provoking and motivational event."
Carol, Southampton
"Loved this event! Great to have some 'me time' and some valuable tools to take away."
Anon
"It was great to meet other women and discuss situations we have all faced. Very inspiring and informative event whilst in a relaxed environment."
Anon
"Thanks for an inspiring and thought provoking event. I'm looking forward to letting the authentic me out to play!"
Judi, Eastleigh
Join the Dynamic Women Collective
By attending this event you will also gain access to the private Dynamic Women Facebook group. Here you will receive the latest updates on the event and become a valued member of our online community.
About Dynamic Women
Donna has helped her clients to achieve their career aspirations and transform their lives for over 6 years.
In April 2017 Donna launched her first event series Dynamic Women in Hampshire. These unique career enhancing events for women are designed to bring you the personal performance tools, expertise and inspiring environment you need to take your career to the next level.
Note from Donna:
Hello, thank you for showing an interest in Dynamic Women.

Do you know I remember the very moment I decided to create DW. It was 2014 and I was visiting a friend in Perth Australia. As we sat there, putting the world to rights, I realised that it was about time I did something about my goal of creating a series of unique events that help people to fulfil their true potential. I promised both of us right then that - as soon as I returned to 'Blighty' and the moment was right - that I'd make it happen.

Fast forward to Spring 2017 and DW launched. Going on the incredible attendee feedback it was everything I had hoped it would be and more, and now we're gearing up for the next in the series on the 25th November.
My aim for DW is that it becomes your 'go to' career development event each year, elevating you to achieve your true potential.
Whether you want to take your career to the next level, start or grow a business or have recently taken on a new role and want to make your mark, trust me when I say that DW is designed with you in mind.
If you have any questions please get in touch.

I hope to see you at DW this Autumn.
Donna x