Dysarthria in children: Assessment and management
Description
Dysarthria is common in cerebral palsy and following acquired brain injury and can have severe impacts on children and young people's communication and social participation. Lindsay Pennington and a team at Newcastle University have been developing a therapy to improve intelligibility which has been successful in three trials to date. In this session, she will suggest tools to assess dysarthria in clinical practice, describe the therapy she has been testing and discuss plans for a UK randomised controlled trial of the intervention. The session will be suitable for therapists and experienced assistants. At the end of the session, participants should be able to determine which assessments to use to diagnose and characterise dysarthria in children and young people and consider if therapy should be offered.
SPEAKER
Dr Lindsay Pennington - Newcastle University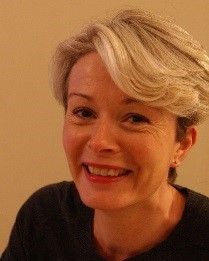 Lindsay is an internationally renowned expert on developmental dysarthria. Currently a Senior Lecturer at Newcastle University, she has held several posts as Lecturer, Researcher and Research Fellow. She has led and been a Co-Applicant on several funded research bids. She has led renewed consideration of intervention to support children with dysarthric speech.
Agenda
3.00 pm - 4.00 pm : Assessment of dysarthria
4.00 pm - 4.30 pm : Break
4.30 pm – 6.00 pm : Treatment of dysarthria and current dysarthria research
Continuing Professional Development (CPD) funded by the University of Strathclyde, Glasgow, in collaboration with Newcastle University.
For enquiries, please contact the organiser of the event :
Dr Anja Kuschmann
E: (anja.kuschmann@strath.ac.uk) T: 0141 548 3102