Dyslexia Awareness Week - Positive About Dyslexia
Description
Find out about dyslexia friendly practice through this useful event from GCVS, CALL Scotland and GDSS…!
This event is aimed at those working with people with Dyslexia and participants will attend a session on Dyslexia Awareness in the morning followed by 3 relevant and interesting workshops in the afternoon.
By the end of the day, attendees will be well equipped to support those with Dyslexia – with a better understanding of what Dyslexia really is and its impact on daily life.
Agenda
09.30 – Registration

10.00 – What is Dyslexia?

12.00 – Lunch

12.30 – Workshop 1

13.45 – Workshop 2

15.00 - Workshop 3


16.15 – Finish

Sallie Condy, Community Learning & Development Service Coordinator at GCVS
What Is Dyslexia?
A good place to start with increasing staff awareness. Everyone has some idea or thinks they know something about dyslexia but there is a lot of misunderstanding. Around 10% of the population have dyslexia, so a better awareness is useful for everyone.
Through presentation and discussion this workshop will cover:
What is dyslexia?
Why does it matter?
Facts and myths
'Typical' characteristics, what does it feel like
What to look out for.
Workshops:
Dyslexia Friendly Practice – Sallie Condy
Following on from an Introduction to Dyslexia this workshop explores what is good practice in a learning environment to take account of the needs of learners with dyslexia. It is equally relevant for support workers that need to support service users with organisational skills, writing, managing everyday tasks etc. If you need to engage your customers / service users with information then these examples of good practice will be relevant.
This workshop will cover good practice in relation to:
Working memory, presenting information and everyday usage
Literacy skills
Considerations for health & wellbeing.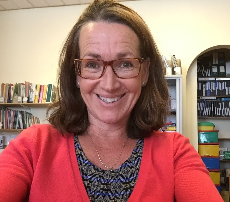 Shirley Lawson, Development Officer/Assistive Technology & ASN at CALL Scotland
Using Assistive Technology to Support People with Dyslexia
Assistive technology offers a way for dyslexics to save time and overcome some of the issues they may encounter because of their dyslexia, such as illegible handwriting, reading difficulties, spelling problems and slow note taking. Implementation of supportive strategies using technology can be life changing – boosting self esteem and increasing opportunities for employment.
In this workshop, Shirley will cover digital tools, software and apps for:
Text to speech software
Predictive text
Speech recognition
Screen masking and colour backgrounds
Spelling and grammar checking
Organisation
She will also provide information on:
Using audio to support writing and notetaking
Reader pens
E-books
Accessible resources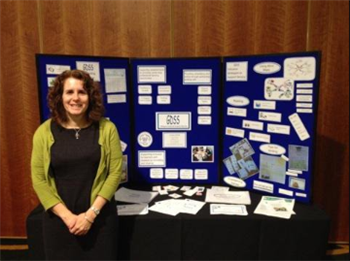 Jenny Brown, Principal Teacher at Glasgow Dyslexia Support Service (GDSS)
Dyslexia Support in Schools and the Role of Parents
Details of workshop:
an overview of the variety of support offered to schools and parents
general information provided for parents as to how to support their child
specific information about GDSS parent/partner initiatives in Glasgow
information about national support available for parents
opportunities to see and use practical materials