Dysphagia, Pneumonia, the Gut, Oh My! Medical SLT off the Yellow Brick Road
Description
The demand for experienced, skilled and decisive practitioners of Medical Speech Language Pathology has grown exponentially in the past decade. This growth has been fuelled by the need to control infections and reduce life-shortening adverse events associated with dysphagia in hospital and community settings.
Unfortunately academic and clinical education rarely sets time aside to prepare clinicians to fully understand pulmonary physiology or the physiological underpinnings of pulmonary diseases, even though clinicians must embrace this knowledge to assess accurately the risk that dysphagia (or something else) poses to their patients. Another area of knowledge the medical SLP must gain during practice, relates to the digestive portion of the aerodigestive tract. Dysphagia caused by esophageal motility or other conditions can mask or mimic oropharyngeal dysphagia and lead the diagnostician in the wrong direction.
The skill with which SLPs can gain and use this knowledge predicts the precision of our clinical decision-making and in turn, the advancement of medical speech-language pathology. In most cases, risk cannot be eliminated—only lowered—by one intervention, and perhaps reduced further by another. Our aims should be to differentiate between conditions caused by oropharyngeal dysphagia and conditions with other non-dysphagia related causes, and base our interventions on providing the lowest risk of an adverse outcome, balanced with expectation of a reasonable benefit.
The management of dysphagia in most settings has begun to shift away from focussing on swallowing or aspiration as the primary concern, and more towards its relation to the overall health and quality of life of the patient, with the determination of a "least bad outcome" as a goal becoming increasingly acceptable.
This course will explore the respiratory system's functions, anatomy and physiology, how pulmonary diseases affect breathing and swallowing, the course and progression of common pulmonary diseases in adults, how to identify risk factors for dysphagia-related adverse outcomes, review esophageal structure and function, and common esophageal structural and physiologic disorders and their relationship with dysphagia symptomatology.
Course objectives
Participants will be able to…
1. Describe the ventilatory and respiratory roles of the respiratory system
2. Describe respiratory and deglutitive interactions in the aerodigestive tract
3. Differentiate between the various forms of pneumonia and other common respiratory conditions
4. Identify risk factors for pneumonia and common 'buzz words' to inform clinical decision-making
5. Understand the meaning of various diagnostic reports in the medical record and utilize that information more effectively in planning for patient care
6. Identify common esophageal pathologies


Speaker Bio- Professor James Coyle, PhD, CCC-SLP, BCS-s, ASHA Fellow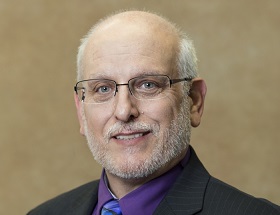 Professor Coyle is an Associate Professor of Communication Science and Disorders at the University of Pittsburgh where he co-developed the department's clinical doctorate program in Medical Speech Language Pathology. He teaches undergraduate, Master's and doctoral SLP students both in the classrooms and clinics through his active caseload in the University of Pittsburgh Medical Center, where he also conducts dysphagia research. He lectures nationally and internationally about the medical aspects of our profession. He is a Board Certified Specialist in Swallowing Disorders, and an ASHA Fellow. Professor Coyle received the University of Pittsburgh Chancellor's Distinguished Teaching Award in 2016.
FAQs
To what clinical specialities would this course apply?
Although Professor Coyle specialises with the adult dysphagic population, the course material on respiratory function and diseases as well as esophageal structure and function apply to adult and pediatric populations. A good part of this course is learning how to recognise 'buzz words' that indicate a problem the clinician should be aware of, rather than focus on one particular clinical specialty.
How do I register my video-conferencing site?
As we have a limited number of VC slots, priority will go to sites within Scotland that are located several hours of travelling time from the venue, and that can provide a minimum number of delegates. If your site is interested in VC, please contact us directly at scotland.dysphagiacen@nhs.net to discuss.

What are my transport/parking options for getting to and from the event?
There will be no available parking at The Improvement Academy. Parking will be reserved for committee, lecturers, staff and participants with mobility requirements. Please use the main carpark at Ninewells Hospital. The closest car park to the Improvement Academy is car park 9 at Ninewells Hospital. For directions and further information, please visit https://www.ahspartnership.org.uk/ahsp/improvement-team-nhs-tayside/improvement-academy/directions-to-the-improvement-academy
How can I contact the organiser with any questions?
If your question has not been answered here, please email us at scotland.dysphagiacen@nhs.net. Please note that we do not access the account every day, so you may need to wait a few days for a response.

What's the refund policy?
Refunds will not be provided

Is lunch included?
Lunch and refreshments will be provided for day delegates attending the Improvement Academy. Lunch and refreshments will not be provided by the CEN to the VC sites.

Why are the day delegate and video-conferencing delegate rates the same?
The generous sponsorship from Nutricia covers all catering and additional expenses for day delegates. Costs associated with running the event such as speaker fees, will be covered by the day delegate and VC delegate fees combined.