Event Information
Refund Policy
Contact the organiser to request a refund.
Eventbrite's fee is nonrefundable.
E-Colors is a world renowned self development and awareness tool that is now available in the UK. Learn more about E-Colors and yourself.
About this Event
E-Colors is a personality diversity indicator that as licensed practitioners, Hillmont Associates Ltd, Bamboo Events Ltd and The Health & Happiness Coach; Mark Wilkinson are bringing to the UK.
Why do we spell E-Colors this way? Because it was initially designed in the USA and has since been successful in the safety and corporate world and also in education throughout America, South Africa, Australia and Singapore.
What do I mean by personality diversity indicator (PDI)? E-Colors uses the visual of the brain divided into 4 colours. By taking a questionnaire E-Colors identifies individuals personality styles, their strengths and potential limiters.
By understanding your E-Colors and the E-Colors of others, you will have greater self-awareness, an increased emotional intelligence and will be able to identify your strengths and potential limiters.
By understanding your strengths and potential limiters, you will be able to respond rather than react to different situations with 'Play' and 'Pause' buttons.
Not only does this tool give you a better understanding of your yourself and others in your working environment, you can also apply it to everyday life with your family and friends. It is an invaluable life tool.
Highly suitable in the health and safety world, E-Colors has proven to reduce safety incidents and save lives, particularly in high risk environments! E-Colors is also ideal for corporate organisations in helping leadership and management development, as well as being a fantastic tool for all employees (from any industry!) in working effectively, increasing productivity, and appreciating each other. Finally the tool is so straightforward to understand and implement is has also been used in education with children as young as 7 years old.
This E-Colors Awareness Event is to help you learn about the tool and yourself better and is also an opportunity for leaders, management teams and HR professionals to discover their own E-Colors and understand the process, benefits and support it can offer before introducing it to your entire organisation.
The fee to attend includes discovering your E-Colors, a detailed 33 page Premium Report that helps you understand your personality tendencies, strengths and limiters, as well as how to interact with people with other E-Colors AND attend this 2.5hour awareness session, hosted by Mark Wilkinson.
We're extremely confident you'll see the power of E-Colors. For more information visit: www.equilibria.com/PDI-home or contact us at hello@liferemixed.co.uk.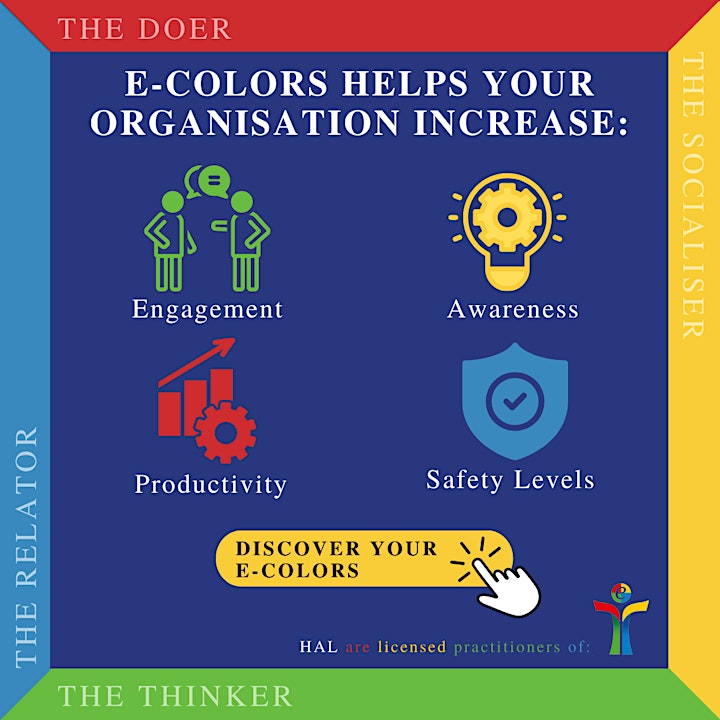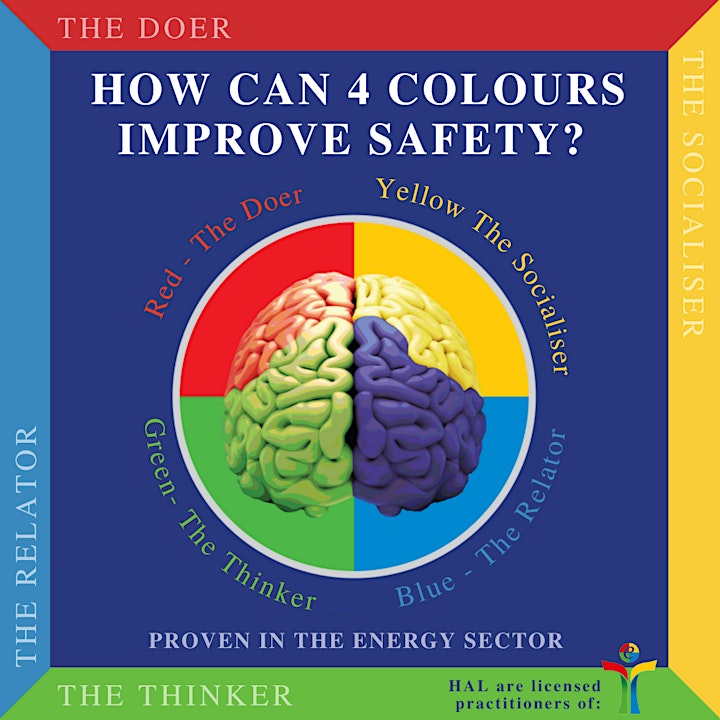 Date and Time
Location
Refund Policy
Contact the organiser to request a refund.
Eventbrite's fee is nonrefundable.