Description
This session will cover:
- Shopify and Amazon platforms overview
- Pro's and Con's of both verses a physical store
- How to know if it's right for your business
- What goes into running and managing an ecommerce business
- Activity - Customer Avatar creation - the first step to building an e-commerce business plan
Outcome - By the end of this session you will understand why/if selling on Amazon and Shopify could be right for you.
Who is it for?
Retail, Business to Customer, Artisan Producers.
Town centre retail businesses who want to maintain their physical presence by supplementing their income through online sales.
About your facilitator
After leaving her corporate sales & marketing job at a multinational company 5 years ago, Rebecca launched and scaled her own e-commerce business.
Having sold over 1 million products using the Amazon and Shopify platforms she now advises other businesses on how to successfully do the same.
Understanding the challenges of growing a business and generating more sales on a limited budget is her speciality and she has a passion for helping other small businesses succeed.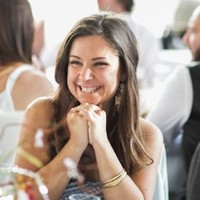 The boring bit
Terms and Conditions of Booking
This event is fully funded and free to eligible businesses to attend.
We appreciate that sometimes there are good reasons why businesses are unable to attend workshops, however if you are no longer able to turn up, please cancel your ticket through Eventbrite
We require 48 hours cancellation notice prior to the event (in order for us to offer your space to another business)
Please note that if you do not attend without letting us know, we reserve the right to decline your bookings for future sessions.
Data Protection
Details that you provide us with on booking will only be used in connection with this event offered by Marches Growth Hub (the data controller) and its partners, which include the Department for Business Innovation and Skills (BIS) and event partners. If the business has any question in relation to how the information the business provides, and in particular any personal data, will be processed and disclosed, please email the Marches Growth Hub – Shropshire on marchesgrowthhub@shropshire.gov.uk
Photographs
Photographs and/or video may be taken at the event. By taking part in the event you grant the event organisers full rights to use the images resulting from the photography/video filming, and any reproductions or adaptations of the images for publicity or other purposes. This might include (but is not limited to), the right to use them in printed and online publicity, social media, press releases and funding applications. If you do not wish to be photographed please inform an event organiser.