Description
This year sees the return of the E-commercial Conference, a highly successful and informative event set up by Leicester Digital, pairing online marketing experts with individuals and businesses wanting to learn how their business can thrive in the digital world.
We're thrilled to announce that not one but two huge names in search, and indeed the internet, will be attending the E-Commercial Conference. James Murray of Bing has confirmed his attendance to speak at the event about the future of Voice Search. Another exciting development is that one of our keynote speakers of 2016 is Philip Shearer, Google's Shopping Lead for all of Europe. He has two years of experience as the SMB head for Europe, Asia and Africa, and he also gives talks on the future of shopping in the digital age.
We also have a plethora of professionals from around the globe covering a multitude of topics, who, when paired together with both Google and Bing, can offer a wealth of knowledge into trends, predictions, movements and so much more within the digital marketing world.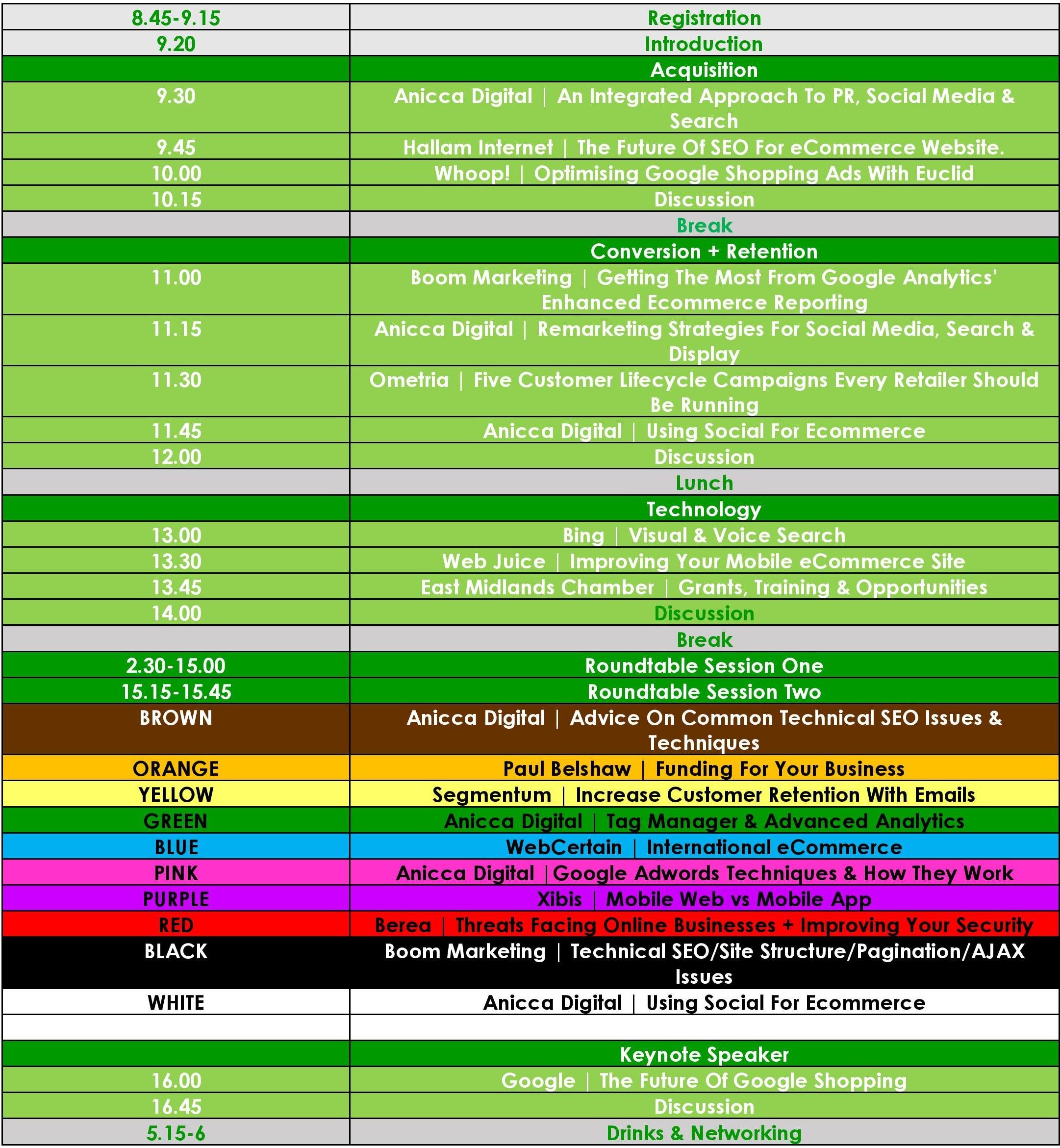 E-Commercial Conference provides more of an insight into the entire world of online marketing by way of keynote speakers, presentations and 'Round Tables' in which a limited number of seats are usually available. This allows the opportunity for lots of topics that fall under the online marketing umbrella to be discussed, and also gives guests the chance to ask the professionals questions relating to them and their business needs, as well as hearing the latest news and developments within the industry.
It isn't just a fantastic opportunity for digital marketers to expand their knowledge of the industry but to also connect with like-minded individuals and share their own knowledge and experience through networking opportunities and discussions.
Registration begins at 8.45am with the event starting at 9.30am