Description
*Complimentary tickets available for E2E members. Email evie@e2exchange.com for your members-only ticket*
E2E are returning to Manchester due to popular demand for another #ScaleUp2Success event on 22 May and we would be delighted if you would like to join us.
We have teamed up with IWG (Regus and Spaces), the UK's largest serviced office provider with a network of 360 locations in every major town and city in the UK, to create the UK's largest ecosystem of SME business leaders and entrepreneurs. We are hosting joint events with Spaces which are designed to inspire, teach and collaborate in city centres all across the UK.


What is #SCALEUP2SUCCESS?
Our #SCALEUP2SUCCESS events are a mixture of networking where you get the opportunity to meet like-minded entrepreneurs, followed by short syndicate sessions designed to give you some pointers on a number of different help topics including Digital Marketing and HR. This is followed by a panel of the UK's leading scale up entrepreneurs and motivational speakers to inspire you!


The event is all about:
Helping you to scale and grow your business

Connecting you with an entrepreneurial community of founders, CEOs, SMEs and C-Suites from Manchester and the surrounding areas.

Encouraging you to facilitate growth by becoming an E2E member, where you will benefit from exclusive events, access to our £50m financing facility for SMEs and many more corporate services at discounted rates. Click here to learn more.


We will be joined by:
Mike Blackburn OBE - Experienced Non-Executive Chair/Director, business connector and advisor.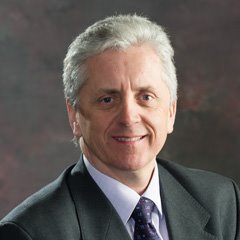 Mike lives in the North West and spent his 36 year career in the private sector, always working for technology companies. He now has a portfolio of non-exec roles including Chair of the Greater Manchester Local Enterprise Partnership. This board empowers business leaders to work with the public sector and jointly set the strategic course, determine local economic priorities and drive growth and job creation within the city region.
Mike holds a number of other Non-Exec or Trustee roles:
- Board member of Lancashire Enterprise Partnership
- Chair of the Institute of Directors (IOD) in the North West.
- Trustee of the Lowry Theatre, Salford.
- Director of the Science Museum Foundation
- Non-exec at Telcom Group
- Dean's advisory council member for Lancaster University Management School.
- Advisor at IN4.0
- Advisor at Snowball Alternative Finance Limited
Mike was awarded an OBE in the Queen's Birthday Honours List in June 2015 for services to the economy in the North West.
Mike sits on the North West advisory board for the Prince of Wales charity, Business in the Community, and was selected as the Prince's NW Regional Ambassador for 2010/11 and 2011/12.


Elizabeth Clark, CEO & Co-Founder - Dream Agility & Pre-PIM AI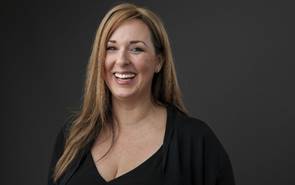 Elizabeth Clark is the CEO and Co-Founder of award-winning Machine Learning Ad Tech Company, Dream Agility, an International Conference Speaker and Bestselling Author. She is also the founder or Ground Breaking Visual AI company Pre-PIM AI.
The Dream Agility cloud based tech gives it's customers the equivalent of an army of people working on their digital advertising, with relentless accuracy our machine learning delivers industry bucking results. Whether its Google, Bing, Facebook, Naver, Baidu etc. we serve ads in over 20 countries. We are a Google Premier Partner, one of only 200 Google Channel Sales Partners (Technology) in the world and one of less than 50 approved Google Shopping Partners Globally.
Pre-PIM AI is the only visual AI tech in the world that can create structured data from images to create high quality, attribute rich, inventory feeds for the fashion sector, which removes the need for teams of people to manually do the job. It will save the Fashion industry millions in wages and speed up the process of accurately listing and advertising new stock
https://www.linkedin.com/in/elizabeth-clark-da/
@Dreamagility
Steve Pearce, Co-founder & CEO - TickX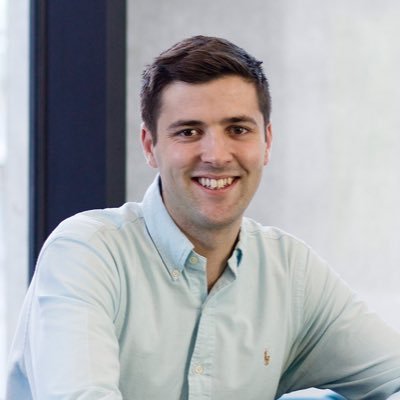 Steve Pearce, Co-founder & CEO of TickX, is building the global go-to platform to discover, compare and book experiences. The inspiration for TickX came to Steve whilst studying at the University of Manchester where he learned first-hand during his time there how, unlike other industries such as flights or hotels, the events industry lacked a single platform where users could discover and compare prices.
After graduating from University, Steve went on to join the global tech company Arrow, developing TickX in his spare time alongside co-founder, Sam Coley. The pair went onto raise seed investment from Ministry of Sound in 2015 and garnered industry recognition, which in turn got the attention of the BBC research team for Dragons' Den. Steve and Sam were invited to pitch on the show, who despite earning offers from the Dragons, turned them down and went on to raise 50x more through highly regarded investors including BGF Ventures, 24Haymarket, Nick Ferguson (Chairman of Savills / Former Chairman of Sky) and Stan Boland (CEO of FiveAI).
2019 will see TickX aiming to double their 2.5 million users from the previous year, putting a large focus on AI-based personalised recommendations.


Richard Morris, CEO - IWG UK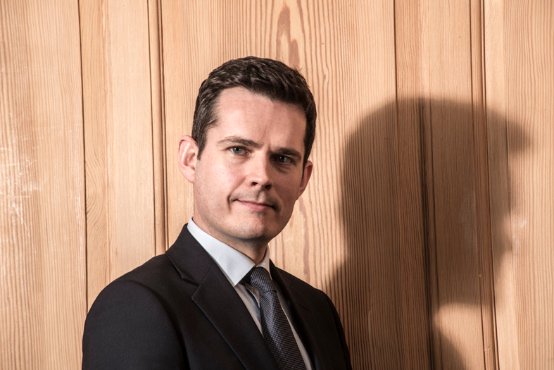 Richard is the CEO of IWG UK. He joined in 2014 following his role as CEO of G4S's UK & Ireland Division. IWG UK is the world's largest provider of flexible workspace solutions offering a fast growing global network of 3,000 locations in 120 countries. Since joining, Richard has consistently delivered year on year growth for Regus' UK division.
Shalini Khemka - Founder, Chief Executive Officer and Board Director, E2E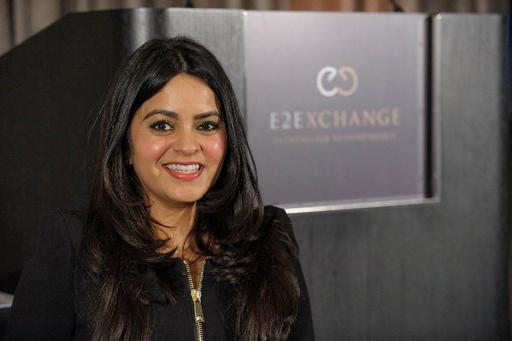 Shalini founded E2Exchange (E2E) in 2011 with the mission to develop the largest & most active entrepreneurial ecosystem in the UK to enable extraordinary entrepreneurship.
E2E focuses on connecting Founders, champions entrepreneurship, creates communities and invests capital via their GBP50m facility to finance high growth companies. Coupled with this, E2E places leading Non-Exec Directors on the boards of scale-up companies and provides an ecosystem of support to Founders include a suite of world class services at entrepreneurially driven rates. It's Board includes: Lord Bilimoria CBE DL, Duncan Bannatyne OBE, Kanya King MBE, Hugh Chappell and Darryl Eales.
Prior to establishing E2E, Shalini was an Investment Director at LDC, the private equity arm of Lloyd's Banking Group and historically, she ran the Group's 'plain vanilla' International Trade Finance business. Shalini co-founded the world's first online 'bank to bank' trade finance company. She was a Management Accountant at Deutsche Bank and worked in various finance related roles for Bankers Trust, NatWest Bank and Coopers & Lybrand.
Shalini is a Member of the Mayor of London's Business Advisory Board. She is a Non-Executive Director of UK Export Finance (UKEF) and a Fellow of Burton & South Derbyshire College. Shalini is also a judge for the Great British Entrepreneurs Awards and The National Business Awards. Shalini is a Champion for Tech London Advocates, a Member of the Advisory Committee of the Commonwealth Entrepreneurs and an Ambassador for Recordsure. She was formerly on the Advisory Board of the Centre for Entrepreneurs (CFE), The Development Board of the Royal Philharmonic Orchestra and was a judge for IBM Smartcamp.
Our host for the evening will be:

Russell Dalgleish, Founder and Managing Partner – Exolta Capital Partners, Co-founder – Scottish Business Network, Serial Entrepreneur, Investor, Board Advisor, Strategist and Chairman.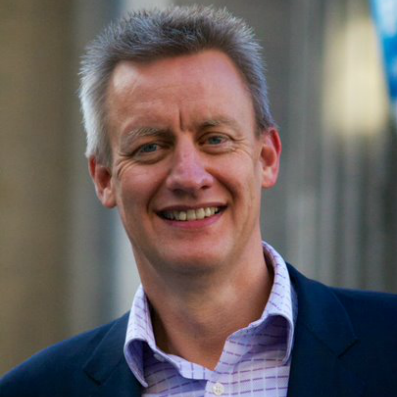 Russell Dalgleish is a Serial Scottish Entrepreneur and Investor, Strategist, Innovator and Business Coach. He has focused his energies on driving international growth for business in the SME sector.
Since 1999, Russell has run successful companies in the technology, engineering, energy, electronics, entertainment and professional services sectors. He has experience starting, building, growing and exiting businesses in the UK and US.
His core areas of focus are: leadership, value creation and strategic thinking. Russell is a regular speaker at events on leadership in business and has spoken at conferences from Los Angeles to Abu Dhabi. Currently, he is the Founder & Managing Partner of the consultancy Exolta Capital Partners.


MORE SPEAKERS TO BE ANNOUNCED! Follow us on social media via the links below for the latest updates.
Twitter | LinkedIn | Facebook | Instagram

Also, visit our website: https://www.e2exchange.com/
Disclaimer: Please note that event timings and dates are subject to change.Our event is designed for founders of growing businesses and business leaders. We try where possible to keep exclusivity. Should E2E deem your position as not suitable for our event, one of our team will remove you from our attendee list and you will be notified. Overt selling will be frowned upon.