An online information and matching event for volunteers wanting to become school governors within Ealing
About this event
School governors can transform the lives of children and young people by improving educational standards. If you are interested in being a governor find out more by going to the joint Ealing Council and Governors for Schools online recruitment evening on 11th March 2021. The session will be delivered via Zoom and we will share joining details with you before the event.
Current governors, council officers and representatives from schools looking to recruit new governors will be there to talk about what is involved, training available, answer any questions and help find the best match for you with a local school.
Governors do not need to have connections to a school unless they wish to become a parent governor. Volunteers that are interested just need to make a commitment to improving the outcomes for young people and have a willingness to learn. On average the total time commitment is around six to 10 days per year and employers should give employees who are school governors reasonable time off to carry out their duties.
For more information prior to event please visit www.governorsforschools.org.uk or https://www.egfl.org.uk/elp-services/school-governance/become-school-governor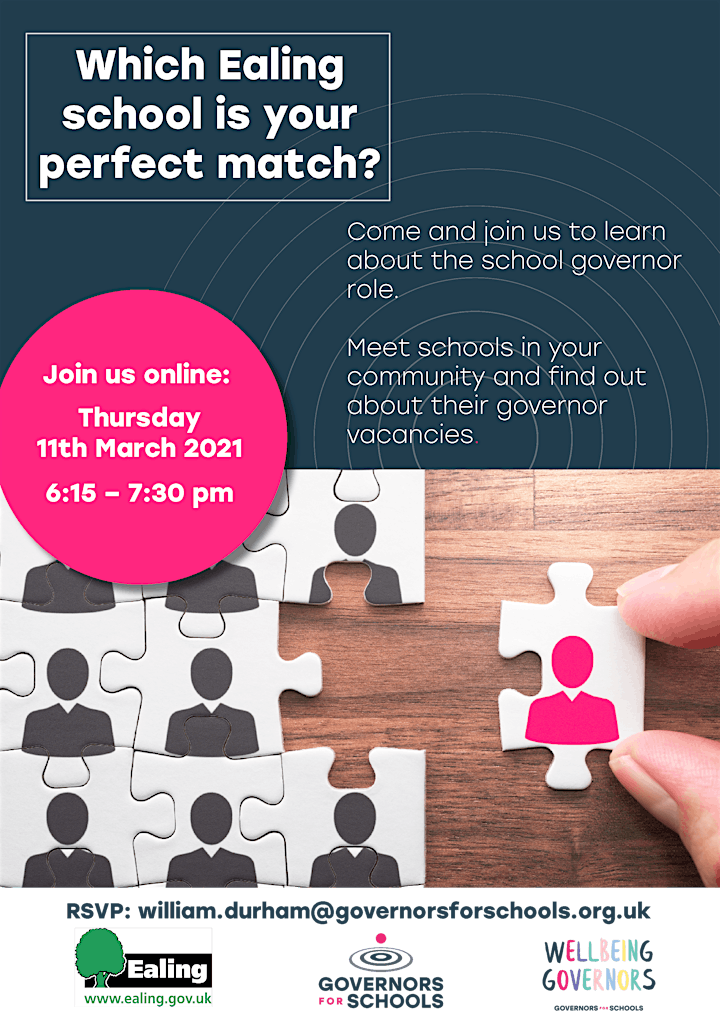 Organiser of Ealing School Governor online recruitment evening 2021
Governors for Schools exists to improve educational standards so that children and young people have the chance to realise their full potential. We believe the key to improving school performance is effective governance. By finding, nurturing and supporting a committed network of governors we help to drive systematic change in how schools operate. Since 1999, we have been connecting schools across England with skilled and committed volunteers, supported by our business and university partnerships.