Learn about postwar London through the films of Ealing studios including The Blue Lamp and Passport to Pimlico
About this Event
London emerged from World War II victorious yet war-ravaged, as the Blitz of 1940-1 and 1944-5 destroyed vast swathes of the London landscape. The subsequent ruins and rubble exposed much the pre-war city and, due to a scarcity of materials, rebuilding was a slow process. London's distinct postwar landscape and character, marked by victory, devastation then rebuilding, was one that sparked the imagination of filmmakers, novelists and photographers
This talk explores how Ealing Studios depicted and used London's unique postwar landscape for fictional stories in the immediate aftermath of WWII. Ealing Studios produced several films shot and set in inner-London, with themes and characters that resonated with postwar audiences. The talk focuses on three of Ealing's postwar London films; Hue and Cry (1947), Passport to Pimlico (1949) and The Blue Lamp (1950). These films were produced during Ealing and British cinema's 'golden age' as cinemagoing was the key leisure activity, with cinema attendance reaching its peak in Britain in 1946 with 1,635 million admissions.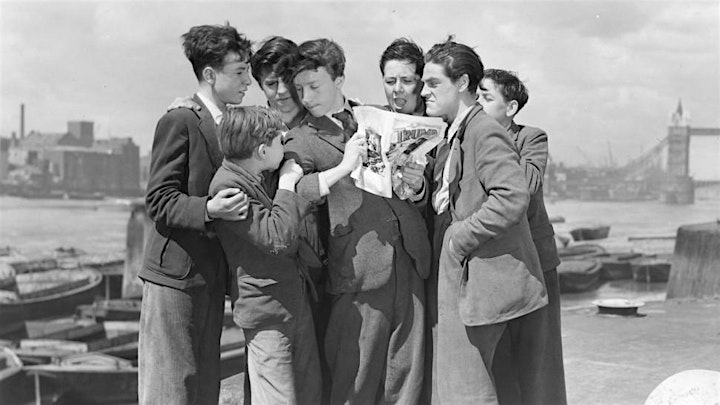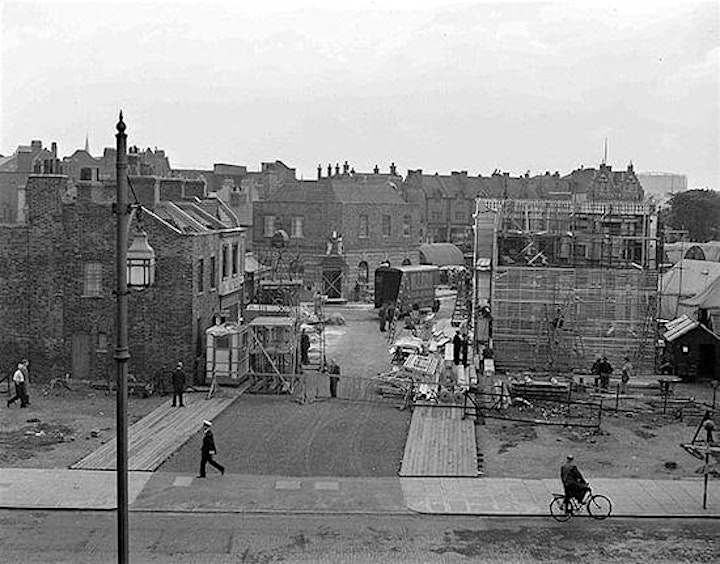 All three films were popular with both critics and audiences. Critics praised the films' 'authentic' depictions of London and use of extensive location shooting. Using archival footage, including production documents, scripts and newspaper reports, this talk provides a production and reception history of the three films, arguing that their use of locations posits them as important historical documents and a fascinating insight into how British filmmakers used and represented the unique postwar London landscape.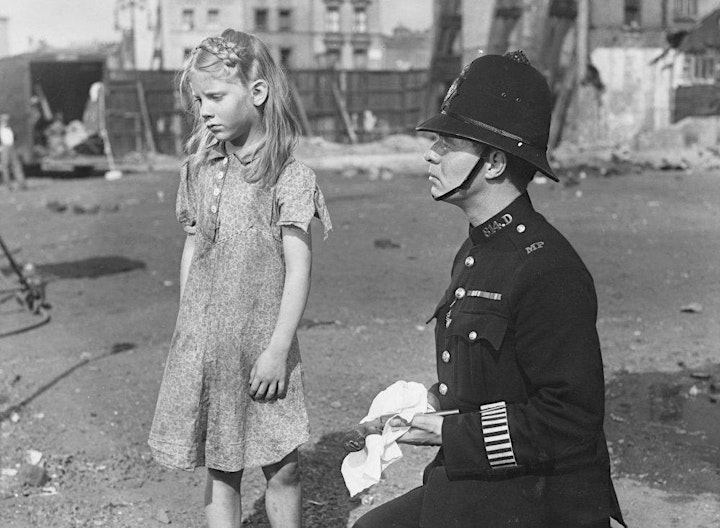 Jenny Stewart is a film historian specialising in postwar British cinema. She is a Digital Learning Officer and Principal Examiner for A Level Film Studies at the Welsh Joint Education Committee. Previously, Jenny taught film at the University of Leicester and the University of Nottingham.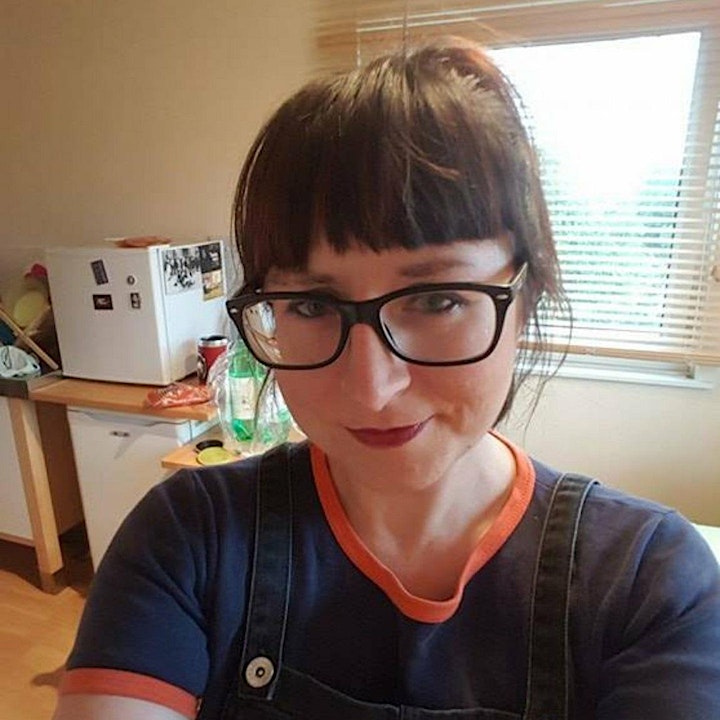 Please note that this event will be delivered via a Teams live broadcast and although you do not have to have Microsoft Teams downloaded to your device, you will get a better experience if you have the app
***Please avoid using Safari – we have had reports that Safari users have issues accessing Teams live broadcasts. Please try using Chrome or any other browser – most people who experience problems when signing in find them resolved if they try using a different browser. We are sorry for the inconvenience this may cause and are working on finding a solution
All those who book will receive the LINK TO JOIN 72hrs before the event, and on the day of the event in an email from the library