Description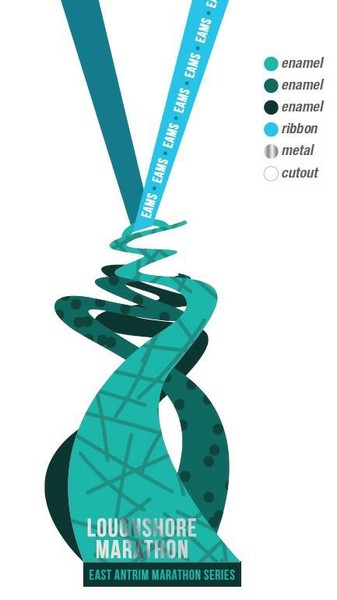 The EAMS event on the 28th October will be a half and full marathon along the coastal route from Carrick Castle to Jordanstown. The event starts at 8:30am. Water, energy drinks and gels will be provided on the course with refreshments and a medal for all finishers.
Please respect the local residents and park in the car park beside the castle. The toilets in the car park will be open prior to and during the race at the start line and at the turning point in Loughshore Park. Please remember to put your rubbish in the bins and the bags at the stations.
Entry remains open until 8pm 21st October or until the entries are full. Race numbers and pins will be issu d on the morning and the event is chipped time recorded with the results published on Facebook and our website. Please register 45 minutes before the race and watch the forecast and wear appropriate clothing for the event Conditions. Registration will open from 7am. There will be no late registration on the morning and if you turn up on the morning you will not be permitted to enter as you will not of signed a disclaimer . No exception to this rule .
Please note we have a zero tolerance of bad and or unsporting behaviour in any form. Persons who engage in such behaviour will be banned from future events.
Disclaimer:
Terms and Conditions and Race Disclaimer - This tickets covers a single registration for the EAMS event. This ticket is non-transferable once purchased. Refunds can only be made, if you email the race organiser (refunds will not be made in the week leading up to the race (but can be completed up to this point)). If you cannot attend the run then please contact the organisers by email to let them know. Runners agree not to wear headphones during our races. In addition, all participants acknowledge that the EAMS is not financially liable for loss of their registration fee should Eventbrite cease trading. Disclaimer: All participants in the East Antrim Marathon Series are hereby given notice that the organisers shall not be held liable for any property loss, accident, personal injury or death that a participant might suffer during the training for and participation in the marathon. In particular all participants acknowledge that they are entering the East Antrim Marathon Series entirely at their own risk and that they have no medical disability. Runners should consult with their own GP, specialist and/or local athletics group for training/medical advice and assessment. By registering for this event you agree to our terms and conditions and have signed and agreed to our race disclaimer.