Join Activate, b-side & Emergency Exit Arts for a networking session for Early Career Creatives on Zoom
About this event
We are inviting the early career creatives we've been working with to come together, network and share.
This is a great chance to get to know other Early Career Creatives in the Dorset area, share your ideas and hear about some recent projects that have taken place.
In this session we will hear from the Bournemouth Arts by the Sea Trainee Producers and the b-side New Curators on their recent festival projects. They will share what they did, what they learnt, some of the challenges, highlights, and some top tips for those of us who might be planning to do something similar in the future.
We will also split off into smaller groups to connect, get to know each other more, and share any thoughts or ideas we have.
We are inviting any Early Career Creatives we have been engaged with through our programmes at Activate, b-side, and Emergency Exit Arts.
We'd also like to open this opportunity to any early career creatives that you may know that might not have engaged in our programmes. So please invite any friends that are looking to forge a career in the arts (in the Dorset area) and would like to network with us too!
Let us know you're coming by booking your free Eventbrite ticket. Once you've booked, you'll receive the Zoom link too!
We look forward to seeing you!
About the b-side New Curators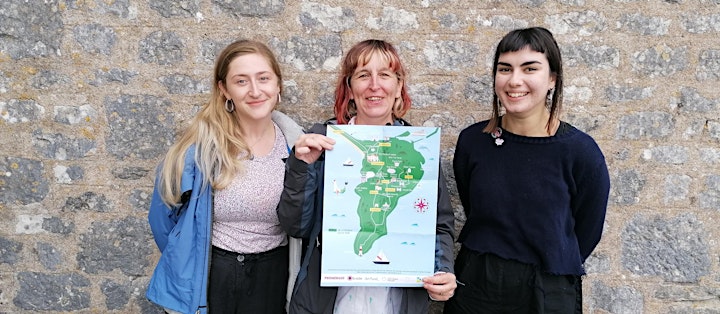 The New Curators are Alix, Amy, Bobby, Chris, and Maddison. From February 2021 they worked worked together to curate their own project for b-side festival 2021: Opes and Dreams.
You can find out more about the project here: https://b-side.org.uk/projects/new-curators-0
About the Trainee Producers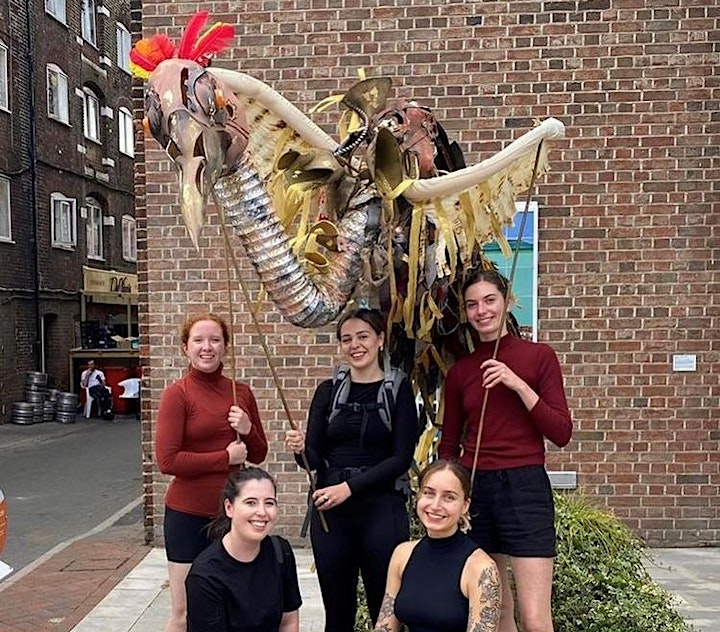 The EEA Trainee Producers worked together to produce events for Arts by the Sea Bournemouth festival 2021.
The picture above features Phoenix puppet 'Fifi' from the piece 'Rebirth of Hope' produced by trainees: Eleanor Ball, Lola Panton and Kamila Dowgiert.