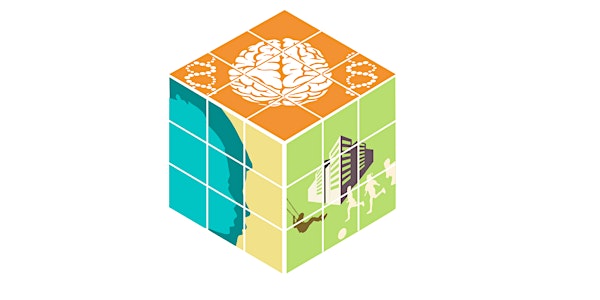 Early Career Researchers Event - Children and Young People's Mental Health
Location
UCL Great Ormond Street Institute of Child Health, Kennedy Lecture Theatre
30 Guilford Street
London
WC1N 1EH
United Kingdom
The first in-person Children and Young People's Mental Health (CYP MH) Early Career Researcher Event will be on Monday 18 July, 3pm-7pm.
About this event
This event is aimed to showcase the excellent work on CYP MH conducted by early career researchers at UCL, as well as to facilitate connections and catalyse exchange of ideas and inter-disciplinary collaborations.
It will include invited flash talks showcasing different methodological approaches, a poster session with the opportunity to win a poster prize, and an informal wine reception.
We especially encourage MSc and PhD students, those on practitioner doctorate courses, post-doctoral research fellows, clinical fellows and any other early career researchers with interest in CYP MH to attend.
The event is free and supported by the CYP MH Strategy Implementation Working Group.
Register now to receive future updates on the speakers and programme!
Important information
This meeting is open to everyone who identifies as early career researchers, focusing on any aspect of CYP MH within UCL or partner organisations.
To confirm authenticity of your registration, please use your UCL email address or your primary work address when registering (i.e., do not use gmail, hotmail, etc.).
Poster Abstract Submission
All early career researchers at UCL are eligible to submit a poster abstract.
Posters will be displayed during the event in a common space outside the Kennedy Lecture Theatre.
There will be a prize for the best poster presentation. A small number of shortlisted research posters submitted will be considered and judged on the day.
There will be a limited number of presentation slots available and, if the number of submissions exceeds the available slots, a selection process will be carried out. You will be notified by 20 June if your poster has been accepted.
To submit a poster abstract please complete this form by 10 June, 11:59pm.
Privacy
We are collecting your name, email address and job information solely for the purpose of in administering your event attendance. Your data will be used by the conference planning team. Please refer to our Event Attendee Privacy Notice for more information.
Please note that Eventbrite is a third-party service that is not owned or managed by UCL. You should refer to Eventbrite's terms and conditions of privacy policy as we do not accept any responsibility or liability for their policies. Eventbrite operates in the USA and subscribes to the EU-US Privacy Shield, which commits subscribers to adhering to European standards of data protection. For further details, please see the Eventbrite terms and conditions and Eventbrite privacy policy.
The UCL Research Coordination Office will remain responsible for your personal data as data controller and all queries should be directed to RCOcomms@ucl.ac.uk.
Contact
If you have any questions about the event, or if you wish to attend but do not wish to register via Eventbrite, please contact the ECRs in CYPMH committee.