Early Conciliation – Developing your skills in Employment Tribunal avoidanc...
Description
THIS EVENT IS A COLLABORATION WITH CIPD SOUTH LONDON BRANCH - BOOKINGS CAN BE PROCESSED VIA SL EVENT LISTING HERE.
Event Details:

Since the Supreme Court decision on the Employment Fees regime, published on 26 July 2017, there has been a gradual increase in notifications received by ACAS from 1,700 per week from April to July 2017 to 2,200 per week by the end of September.
We are partnering with Fox Williams LLP to deliver an early conciliation showpiece that will equip you with strategies and tactics to handle early conciliation notifications, providing you with insights from the perspectives of an employer and an employee.
Our case will evolve through the dramatisation of a dismissal for a disability-related reason using professional actors, followed by some expert legal insight. Thereafter we will engage in discussion to assist with weighing up the risks of the case.
We will then move into the early conciliation stage with a dramatisation involving an ACAS conciliator (actor). As part of this process you will work with the conciliator with a view to securing a settlement. Our legal colleagues will provide you with some techniques to assist you in assessing merits, quantify financial value and minimise exposure from the claim.
It is important to note that the outcome is not predetermined and each party (i.e. the claimant and the employer) will have their expectations, but with some careful legal constructive arguments and your help there may be a way to avoid a tribunal.

Can you afford to miss it? Book now to secure your place.
Speakers:

Helen Farr, Fox Williams LLP
Helen is a partner in the firm's employment group and a member of the Senior Managers & Certification Regime group. Her practice covers the full spectrum of employment law and human resources strategy.
Helen has a broad client base with particular expertise within the financial and professional services sectors. She focuses largely on strategic matters such as workplace discrimination of a sensitive nature, equal pay, team moves and boardroom disputes. Helen is also well-versed in dealing with industrial relations issues.
Helen has extensive experience in the application of TUPE and has advised on a variety of TUPE transfers including business acquisitions, mergers, private sector outsourcing and PPP/PFI projects within the private and public sectors.
Helen is advising organisations on the implications of the General Data Protection Regulation (GDPR) for managing employee data.
Helen prides herself on having great commitment to excellent client service and finding innovative solutions to employment and human resources issues. She often provides tailored training sessions to meet the needs of her clients. She is a regular speaker at employment law conferences and frequently writes for leading publications on employment matters. Helen was named in the Reward 100 for 2017, for her expertise in employment law and for being an influential leader in the field.
Prior to joining Fox Williams, Helen was a partner at a London based Top 20 firm.

Evolving Careers Players
Learning Through The Arts

Dan Snelgrove

Dan's experience in corporate role play is wide, he recently spent a month as a barrister at the Ministry of Justice assisting in the assessment and appointment of new judges. He runs workshops at the University of Creative Arts, teaching movement and characterisation for the Computer Animation students. His acting work includes recording performances for BBC Radio 4's 'Colin Hoult's Carnival of Monsters', and has appeared on 'Russell Howard's Good News' on TV. Along with writing and performing at the Edinburgh Fringe Festival, he has also co-written a play with Mike Bartlett (of King Charles III fame).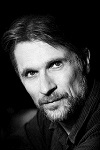 Jonathan Curry
Jonathan is an actor, audio narrator, performance poet, historical researcher, film producer, translator, editor and writer. He has previously portrayed people suffering psychological breakdowns on both stage and screen, including a shell-shocked soldier returning from war ('Capture the Flag', Etcetera Theatre & tour), a survivor of childhood abuse ('Finishing Touches', Barbican Centre & tour), a post-apocalyptic preacher going through a psychotic break ('James', Pinecone Productions), and a solo show as Dostoevsky's guilt-ridden Raskolnikov.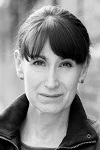 Julie Binysh
As well as being an actor, director and voice artist, Julie has a background in nursing and also worked for Relate for many years as a psychotherapist and trainer and is experienced working with conflict resolution. She has been involved in several corporate films, highlighting best practice in medical and care settings. On stage Julie has played a woman living with Alzheimers ('The Last Waltz', Greenwich Theatre) portraying the vulnerability and need for reassurance and support when a person finds their mental abilities are declining.
Evolving Careers Players Corporate Theatre are live performances devised to mirror reality and are designed to communicate issues to the audience, to stimulate discussion and debate. http://www.evolvingcareersplayers.com/theatre.html
Timings:
14:00 - arrival & refreshments
14:30 - welcome and start of presentation
16:00 - tea/coffee break (20mins)
17:30 - finish & departure
THIS EVENT IS A COLLABORATION WITH CIPD SOUTH LONDON BRANCH - BOOKINGS CAN BE PROCESSED VIA SL EVENT LISTING HERE.
---
Cancellations and Refunds Policy
If you are unable to attend an event please give at least 1 working day notice and we will be happy to refund 100% of your booking fee or book you on to a subsequent event to the same value. Cancellations received after this time will be non transferable and non refundable.
---
Professional photography and video production may be taking place at the event, and these images may be used on future promotional materials for CIPD. Please note that by attending the event, you are giving your consent for your image to be used on any CIPD promotional materials.