Early Design Decisions on Warships and their Unintended Consequences (follo
This talk analyses the Design Decisions which affected the performance and in many cases resulted in losses of ships in action (follows AGM)
About this Event
The Southern Joint Branch AGM will start at 18:30 with the lecture starting at 19:15. Members are encouraged to attend both the lecture and the AGM.
This talk seeks to analyse the unexpected consequences of Design Decisions which materially affected the performance and in many cases resulted in the unnecessary loss of ships in action. As an example, two decisions taken in 1889 sealed the fate of at least nine British ships, not all of these losses occurring whilst the ships were in action. Naval architects can build well designed and protected ships, but chance hits in vulnerable areas can still result in unexpected losses.
The most noteworthy Naval Action in WWII was undoubtedly the sortie into the Atlantic and the eventual destruction of KS Bismarck, and the loss of two of the major participants in the action, namely HMS Hood, KS Bismarck, were both caused by or contributed to by chance hits. Even more surprising is that another two of the ships involved in the action, HMS Ark Royal and HMS Prince of Wales were crippled by lucky hits resulting in their sinking later in the war.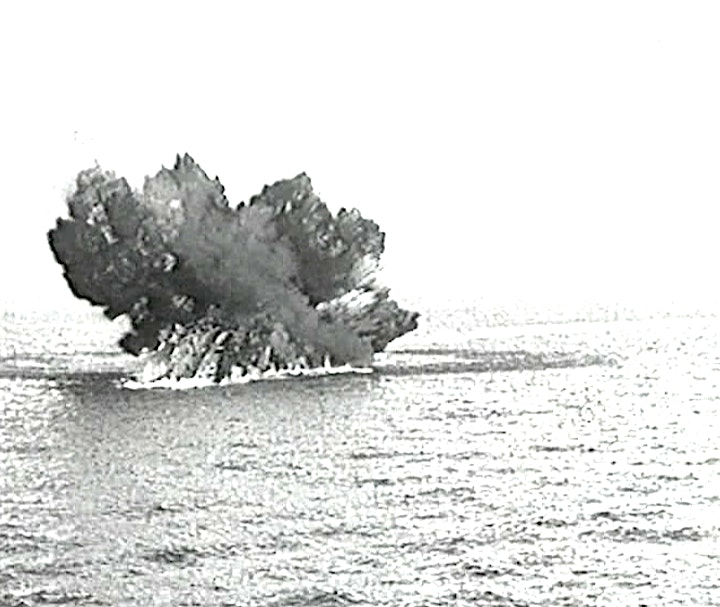 Ian Taylor is a retired Naval Architect and gained his early shipbuilding experience on the River Clyde in Wm Denny Bros Ltd, Dumbarton and John Brown & Co. Ltd., Clydebank. After the decline in shipbuilding, Ian went into the Offshore Oil & Gas Industry, participating in the topsides facilities design of several major North Sea oil and gas production platforms and thereafter spent many years in the oil industry overseas.
Ian was brought up in Orkney and inherited a large archive of cine film, photos and technical diaries on the 'Salvaging of the Ex-German high Seas Fleet at Scapa Flow' from both his late grandfather who was Chief Salvage Officer on the operation and his late father. As a small boy he descended into the upturned hull of the German Battlecruiser SMS Derfflinger whilst she was kept afloat by compressed air, the last person alive to have had that unique experience. Ian has since lectured extensively on this subject, and naturally gravitated to an in-depth analysis of the losses at the Battle of Jutland, and also to an analysis of Naval Losses in WWII.