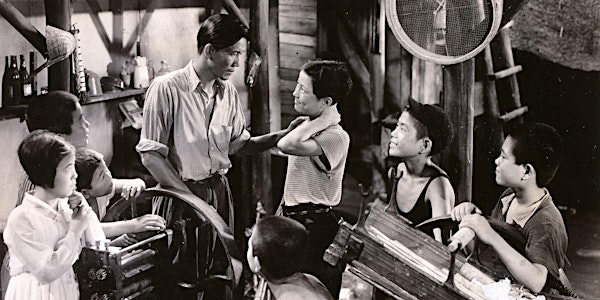 Early Korean Cinema: Angels on the Street + The Power of Sincerity + Q&A
Location
Korean Cultural Centre UK
1-3 Strand
London
WC2N 5BW
United Kingdom
Description
Angels on the Street
Angels on the Street is a film that should feature more in the history of cinema. It was the first Korean film to experiment with live recording of sound, non-professional actors and on-location shooting. This pre-dates the Italian Neorealist film-movement by over 4 years and arguably makes director Choi In-gyu a cinematic pioneer. Angels on the Street follows the story of Myeong-ja and Yong-pil, two young siblings living on the streets of Seoul. Their lives are hard, and tragedy looks imminent but help is at hand in the form of kindly Priest Bang Soo-bin and his generous brother-in-law, Dr Ahn.
The Power of Sincerity
A film about paying your taxes is not a natural topic for entertainment but this silent 1935 film is both interesting and well-crafted. The film follows a son as he tries to convince her miserly father to pay his taxes and contribute to the wellbeing of the whole village. Found in Gosfilmofond, along with several newsreels from the period (see Korean Cultural Centre and the British Film Institute programs for more detail), The Power of Sincerity is look at a past long gone.
+ Q&A with Chung Chong-hwa (Korean Film Archive)

Early Korean Cinema: Lost Films from the Japanese Colonial Period
It was once assumed that all pre-1945 Korean cinema had vanished from existence, but in the 2000s a series of remarkable archival discoveries revealed a diverse treasure trove of melodramas, propaganda films and newsreels from the colonial period. We're delighted to present them for the first time in the UK, thanks to the restoration work of the Korean Film Archive. Here you can learn about the stars, directors and politics of this complex and controversial period in Korean history – a time when the nation was under Japanese occupation. However, rejecting these products as nothing more than colonial propaganda refuses to acknowledge the skills, desires and ambitions of the Korean filmmakers behind them. These are unique creations that, despite their background, are the very origins of contemporary Korean cinema.