Early Talk - Buttercups Family Centre - 17/09/19 - 22/10/19, 13.15 -14.45
Description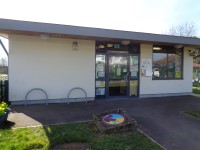 FREE 6 week course for parents with their children aged 18m - 2.5 years.
Dates: 17th & 24th September and 1st, 8th, 15th & 22nd October.
Are you worried about your child's speech and/or language development?
You can talk to a Speech & Language Therapy Assistant or a member of our staff who will be able to provide advice and support.
Please call 0300 123 7572 and ask for Beane Valley Family Centre to register your interest.
---
Directions:
Finger sign on lamp post in Parsonage Lane to both FC and the School it is situated on - Summercroft Primary. From this point it is approx. 100 yards directly in front of you.
No parking available on site, beyond x1 for staff and x1 disabled access space.
During school drop off and pick up there is are very strict parking restrictions. Cannot use the bays outside of school site – this will result in a parking ticket/fine. Between 10-2.00 pm there is access to street parking, in close enough proximity to the centre for buggy users.
Clear signage at front of School grounds, school & FC signs are side by side. Access to centre via obvious footpath/ covered area under over hang for buggy storage. Due to small size of centre, it is not possible to bring buggies inside during sessions.
Accessible WC and baby change facilities available on site. Presently PHS waste contract.
There is a Trim Trail at front of the centre that is an 'attractive' go to, for children. Parents/carers MUST accompany their children into this, and as such unless weather conditions determine otherwise, they can use at any time.