Feeling like you're almost hitting a big brick wall in your career? Are you finding it hard to reignite your passion at work? Listen to this
About this event
We often think productivity is getting dozens of tasks done in just a short amount of time. Most of the time we associate productivity with the level of exhaustion we reach at the end of a shift. If you're a career professional trying to see career advancements or eyeing for a long-overdue promotion, this might seem a personal resentment for not giving yourself enough credit for all the work you've done.
Or, if you are a first-time job seeker or professional trying to seek a new job opportunity with a long-composed resume with multiple credentials, experiences, and skills list, you might still find your applications always getting sidetracked.
Why? What makes up a good candidate for career advancements and job opportunities?
With the new way of working, hiring managers significantly select talents who work smart rather than working hard. The latter seldomly falls into career fatigue that affects healthy productivity and eventually leads to lesser opportunities for career growth.
How do you go around balancing the way you work at the same time increase productivity to reach your career and job aspirations? Regardless of the path you choose; you'll need to have a clear plan of action that will get you to where you need to be. If you had a step-by-step plan that was proven to give you the work-life balance, freedom, and career growth you've wanted. Whatever that is for yourself, would you follow it?
Samex, a 3-time award-winning management consulting company is providing career professionals and executives with the skills, tools, and confidence to grow and lead balanced careers. We've transformed leaders in Automotive, Healthcare, Finance, and accelerated careers for over 1,000 professionals.
In this event on Planning for Success, you'll discover what most hiring agents look for in assessing potential candidates. You'll gain insights on key skills and talents that will lead you to your dream role and owning it! Whether you are a career professional seeking a new job opportunity, a current employee aspiring for a leadership role, or a leader wanting to expand their leadership skills, this foundational workshop will guide you in creating your own game plan in achieving your full professional potential that will surely manifest in your personal lives too.
Sign up for this event!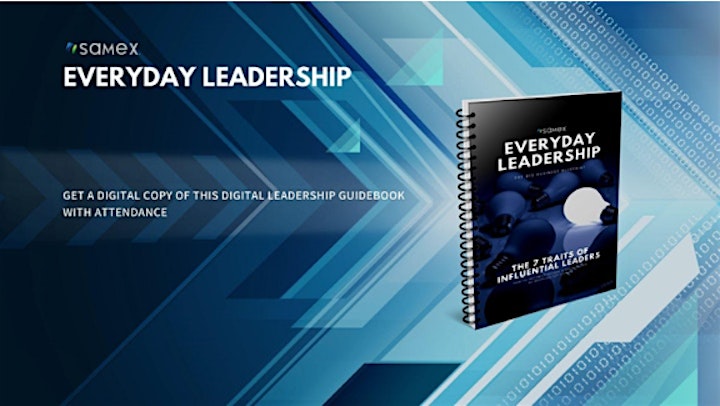 Organizer of Earn Your Dream Role by Working Less
Samex LLC, a 3-time award winning management consulting organization, is providing leaders and entrepreneurs of technology companies with a clear path to the growth of a sustainable business. We do this by providing an active consulting experience (supported by artificial intelligence and automation) to help each employee bring their best selves to work, along with streamlining operational management, sales and lead generation with our software platforms.