Earth Day Special - Introduction to Social Enterprise
Understand what it is and takes to be a social enterprise and how your new business could support positive change in the world.
About this event
Do you want to make the world a better place by starting a business?
Join this webinar to learn more about Social Enterprises and how to embed a social or environmental purpose within your business model.
Using case studies from UK based social enterprises, we will unpack the definition of 'social enterprise' and explore:
varying impact models
the different legal structures a social enterprise can adopt, and their associated benefits and challenges
opportunities available to social enterprises (financial and non financial)
the importance of defining and measuring impact
Please note, this webinar is open to both the impact converted and the impact curious!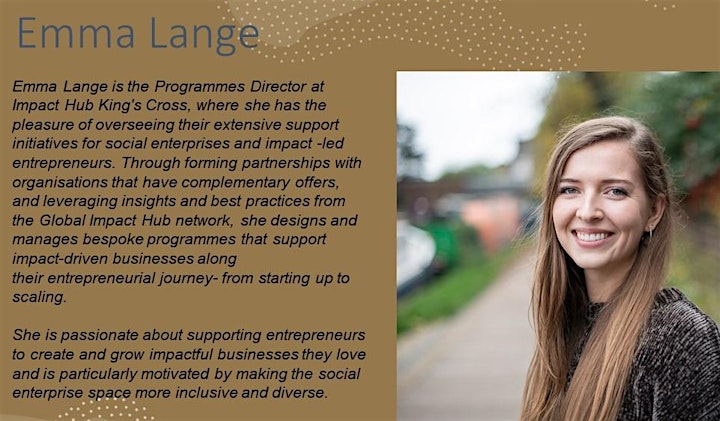 When life around the world returns to normal, our world cannot return to business-as-usual. Mass amounts of damage has already been done, but that does not mean we have to continue that legacy. We have the ability to make a difference in every industry, but that can only happen when we work together to #RestoreOurEarth.
City Business Library in partnership with Impact Hub are excited to be part of EARTHDAY.ORG's #RestoreOurEarth campaign for the 51st Earth Day! A more sustainable world requires efforts in every aspect of our society and that starts with YOU. Join us in the fight! Get started today by checking out the many resources at: http://ow.ly/oTBf50Dmcae