Join us for a series of free events, marking Earth Overshoot Day, which aim to inspire emerging brands on their sustainability journey.
About this event
To kick of our series of talks and workshops highlighting Earth Overshoot Day (when humanity's demand for ecological resources exceeds what Earth can regenerate in that year) we will be joined by three CEOs who have built sustainability into their food businesses.
So join us for a 50 minute virtual Q&A session and find out....
Why sustainability and ethics matter to consumers
How to define and stick to your brand's 'red lines'
How to communicate your sustainability story
What steps emerging brands can do that really make a difference
Are third-party logos and certifications worth the hassle
Our Panelists
Paul Hargreaves, CEO, Cotswold Fayre & Author "Forces for Good" & "The Fourth Bottom Line"
21 years ago Paul founded specialty food wholesaler Cotswold Fayre. The company found success quickly and grew rapidly to become the leading wholesaler in the sector and now supplies nearly 2,000 outlets within the UK. Since 2015 Cotswold Fayre has been certified as a B Corporation.
In 2019 Paul published a book called Forces for Good based on his experiences of developing a business based on values together with many other examples from other purpose-driven businesses. As a B Corp Ambassador Paul is passionate about seeing more and more businesses help reverse injustice in the world and reduce and hopefully eliminate their impact on the environment.
Ros Heathcote, Founder & MD of Borough Broth
Borough Broth co. a London based company with a passion for all things organic. Back in May 2015 Ros got chatting to her local butcher and discovered that an unbelievable amount of bones were being thrown away on a regular basis by the meat industry. With a passion for making her own home-made bone broths Ros set up the Borough Broth co. and within 6 months had her first listing in Selfridges London.Today Borough broth co. works directly with British organic farms and manufactures all their own products in their London kitchen with retail listings such as Ocado, Sainsbury's, Wholefoods, Planet Organic, As Nature Intended, Harrods along with a number of small independents across the country.
Christopher Kong, Co-Founder, Better Nature
Better Nature is on a mission is to create a food system that is better for people, the planet, and animals by making tempeh everyone's go-to plant-based source of protein.
As the world's first food-tech company focused on tempeh fermentation, Chris is innovating upon the ancient food processing technology to produce high-protein meat alternatives that are delicious, nutritious, and clean-label.
Since founding the business in late 2018 Chris has successfully raised £750K and has been featured in Forbes, The Telegraph, and The Grocer. They have won four international food-tech competitions, have an ultra-low carbon footprint, and are the UK's first meat-free range to be Carbon and Plastic Negative.
- Maximising the Sustainability of Your Packaging
Bread & Jam
Bread & Jam are the organisers of the UK's biggest food and drink founders' festival. This year's virtual 3-day conference for emerging and scaling food and drink brands, will bring together entrepreneurs, innovators, investors, buyers, media and industry leaders.
There will also be opportunities to pitch your product to buyers from delis, foodhalls (Selfridges, Harrods, Fortnum & Masons), speciality retailers (Whole Foods, Planet Organic, Holland & Barrett), supermarkets (Ocado, Sainsbury's, Tesco, Co-op and Morrisons).
Bread & Jam also run a comprehensive programme of virtual workshops, bootcamps (Amazon, Shopify & Startups), 1-day summits and their popular free Fortnightly Monday Motivation Panels.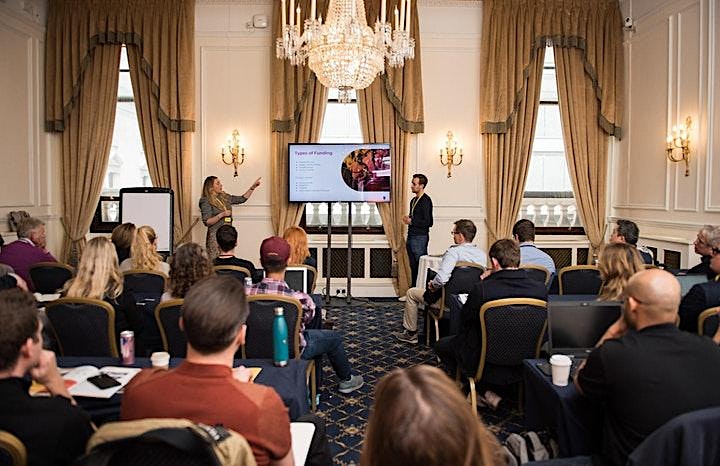 Organizer of EARTH OVERSHOOT DAY: Building Sustainability In To Your Business
Bread & Jam supports emerging food and drink brands to launch, scale and grow their business. We offer expert advice and training, peer support and unique networking opportunities.
Find out more at www.breadandjamfest.com