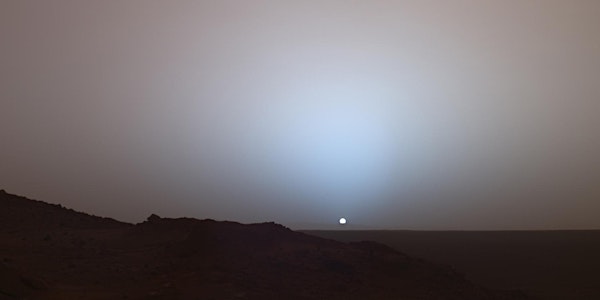 Earthseed #03: 'The Cleaner Your Whole House Will Be' with Jessika Khazrik
Join us for this talk by artist, technologist, electronic music producer and researcher Jessika Khazrik.
About this event
I am a sequence of expressions and I can learn your house. Since I only need to keep things clean while we ride roughshod over, I eat your muck, I roll, I suck and swirl. I never ask you how does it work, how do you work or who built this work. I am a sequence of expressions and I cannot speak. If you press hard on my medial button below flashing "DOCK", my feminal voice demonstrator will say, "because the more you learn about Roomba, the more time you will save, and the more Roomba learns about you and your space, the cleaner your whole house will be."
This essay performance dynamically delves into the techno-political history and manifold uses of 'subsumption architecture' from the 'Nouvelle AI' of the 1980s to the present, while attempting to re-read Marx from Mars.
Jessika Khazrik
This event will be moderated by Jon Goodbun.
Jessika Khazrik is an artist, technologist, electronic music producer and researcher whose interdisciplinary practice ranges from composition to ecotoxicology, machine learning, cryptography, performance, visual art and history of science and music. Khazrik holds BAs in Linguistics and in Theatre from the Lebanese University and a MS in Art, Culture and Technology from MIT where she was awarded the Ada Lovelace prize. In 2012-13, she was a fellow at Home Workspace Program in Ashkal Alwan and in 2018-19, a fellow at the Digital Earth.
While concurrently working as technologist and researcher in different collective and institutional settings, her work has been presented at The Normandy Landfill, the Stanford Research Institute, CTM Festival, Manifesta Biennale, the Arab Image Foundation, Kunsthalle Wien, Les Urbaines, the Museum of Modern Art Warsaw, Times Museum Guangzhou, LUMA Foundation, Haus der Kulturen der Welt, Amnesty International, Center of Documentary Arts and Research at UC Santa Cruz, her house, the internet, secrets and Theater der Welt, among others.
Her essays and short stories have been published in Bidayat Journal, Kohl Journal, The Funambulist, Almodon and Ibraaz, to name a few. Besides her solo practice, Khazrik composes the soundtrack of the GEOCINEMA film and research project, often collaborates with artists and labels on album art and text, and DJs under different names. She is currently guest faculty at the MFA program in HfK Bremen(DE) and the editor of the international solidarity page at the 17teshreen/Octo-ber17 monthly publication(LB).
Please note: Your registration confirmation email will contain the link to the Jitsi event.
Earthseeds
This event is part of Earthseeds - an exploration and celebration of the work of the City Design and Environmental Architecture graduate class of 2020 at the School of Architecture, Royal College of Art.
Spanning three days, Earthseeds is led by the student community from both graduating cohorts, and features talks, conversations, performances and group discussions, focusing on issues of care, the environment, technology, climate and social justice.
The title, Earthseed, is in reference to Octavia Butler's book Parable of the Sower. To sow, to care, to adapt, to persist in the face of adversity and to change: a story that speaks to the uniqueness of this year and to students' capacity for adaptation and creativity - even in the most difficult circumstances.
This is our first graduation show to take place online - the RCA2020 platform provides a profile of the work of each graduate, and their work is showcased using a range of dynamic formats.
Delve into their work and explore the platform by searching graduate names or browsing by Programme or exploring topical themes told through stories.
All Earthseeds events are listed on the RCA website.
Discover more
Image credit:
Sunset at Gusev crater on Mars, photo taken by Mars Rover. Photojournal: PIA07997; Source: NASA/JPL/Texas A&M/Cornell
Published: May 1, 2019; Historical Date: May 19, 2005