Description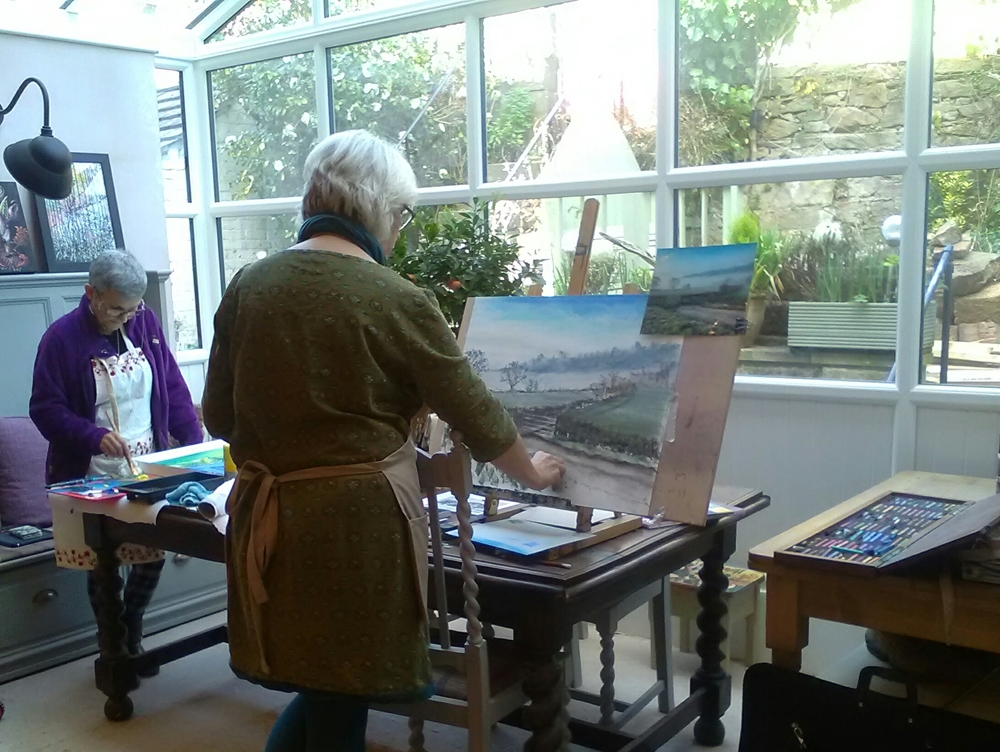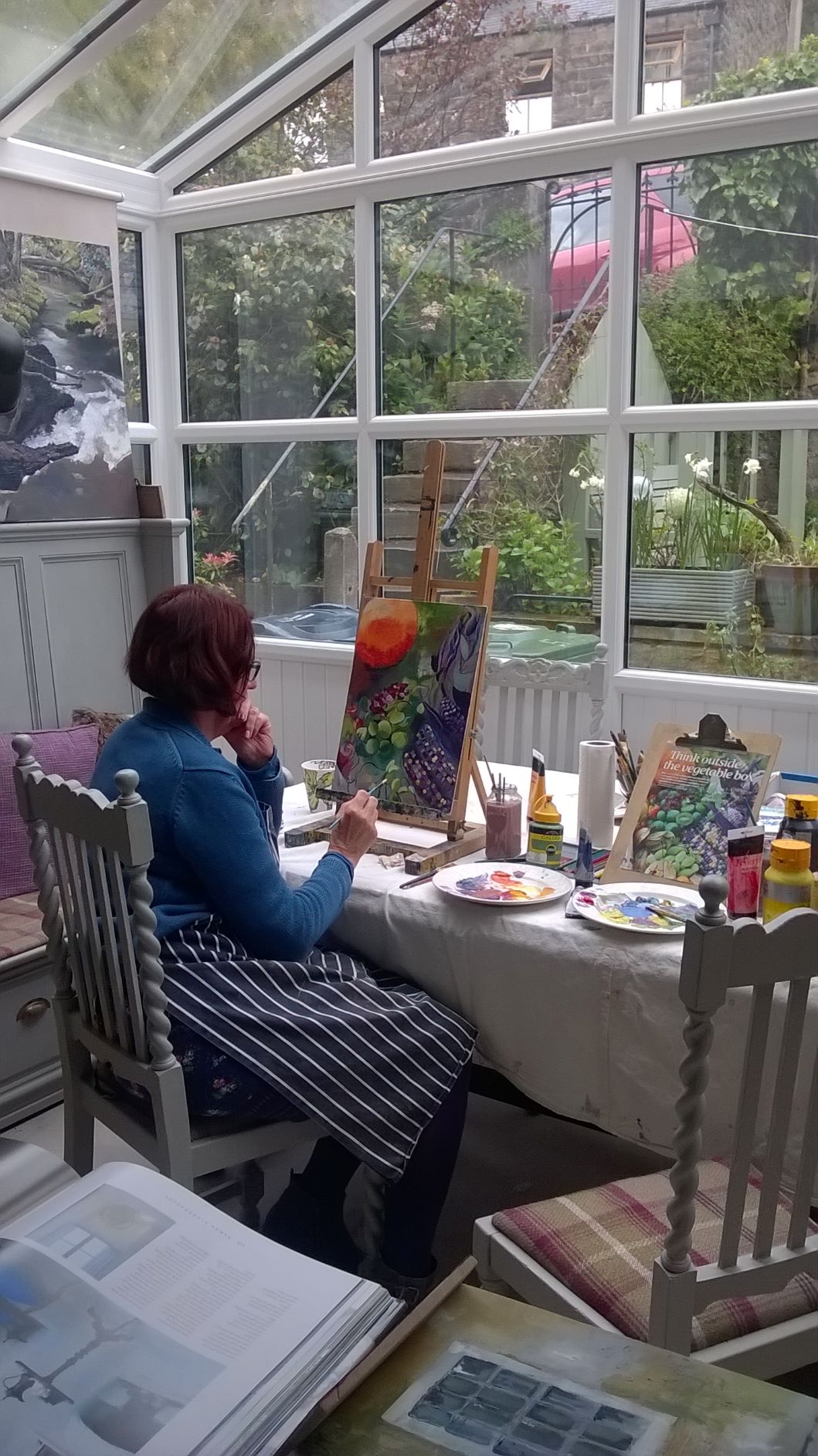 One day workshops in acrylics, mixed media and soft pastels. Subject includes, landscapes, still life, abstract, portraits, etc.
Saturday workshops are held at my home studio in Whatstandwell from 10.30am until 3.30pm (lunch & refreshments included)
I also hold specialist workshops including, the decorative art of gilding, introduction to landscape painting in soft pastels, antique decoupage, introduction to painting murals professionally and more!
The workshops are suitable for any age, ability or experience, maximum class size of 6. Group bookings welcome.
The workshops are designed to be informative, liberating and therapeutic.
I have a relaxed and informative approach to working with acrylics and mixed media and other techniques. I was a professional muralist for 11 years, specialising in trompe l'oeil (trick of the eye) techniques. Although photo realism painting in acrylics was essential in creating a painting illusion, I have also worked more recently with impasto and mixed media using acrylics which is an enjoyable and liberating experience. I was a former member of the Association of Professional Muralists and have appeared on television and radio.