About this Event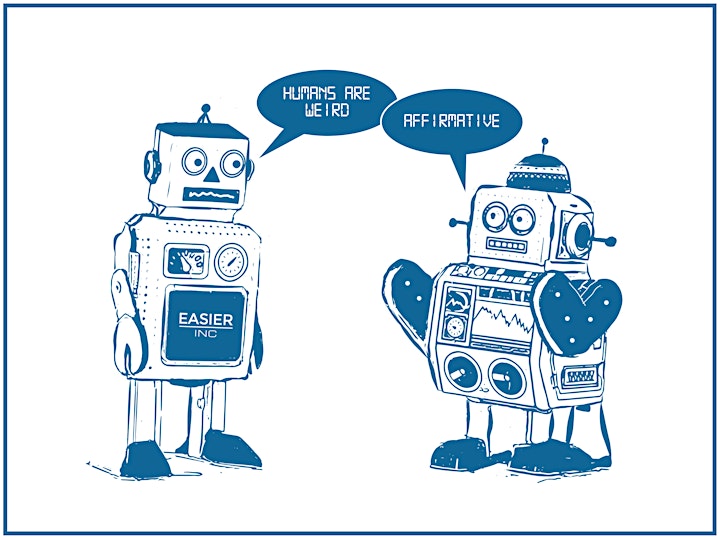 The machine metaphor of organisations sees people as cogs in complicated organsiational machines. Since cogs can be slotted in, used and replaced by more efficient technology, digital seems self-evidently cheaper and so 'digital by default' becomes the default.
In reality though, the machine metaphor has reached it's limits. People are not cogs and organisations are not machines. Introducing new tech isn't the 'no brainer' it can seem:
It can create more friction for customers and colleagues.
It can stop important things from happening.
It can even make us less smart by tuning us out of our personal responsibility for value, as we mistakenly place our faith in the tech having it covered.
When these things happen, people come away frustrated. Often more planning, project management, reporting and governance follow; but are these the answer or do we need to look differently and deeper?
With stories, exercises and discussion, this webinar will explore an optimistic alternative to the traditional mechanistic worldview; 'human by default'.
Making things 'human by default' delivers better tech, faster and cheaper - and it turns out to improve business performance as well.
Delegates will learn about:
What it means to take a 'human by default' approach to technology.
Why this leads to better tech and better performance, delivered faster and cheaper.
How to get started with a 'human by default' approach.