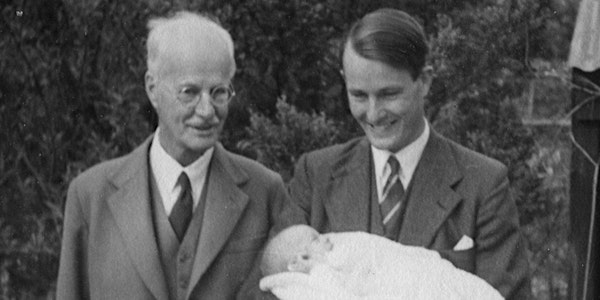 East Anglia EMDR Networking Day with Mark Brayne on Intergenerational EMDR
Event Information
Refund policy
Refunds up to 7 days before event
Eventbrite's fee is nonrefundable.
Description
STOP PRESS: NOW ONLINE, ON ZOOM
6 EMDR Association UK CPD Points.
(Points to be confirmed as still valid now this is taking place online).
With the Corona Virus shutting things down across the world, this event is now going online, hosted by Mark and exploring not just EMDR for intergenerational trauma, but also the basic principles of delivering EMDR online rather than face-to-face.
In tandem with the EMDR Association's decision to cancel the forthcoming EMDR conference in Cardiff, we've had a rethink about our planned CPD event on EMDR with Intergenerational Trauma on Saturday 25th April.
Being a bit of an obsessive whizz on these things, Mark has suggested, and we're delighted to concur, that we do the day (without intercollegial transmission of Coronavirus) via the online platform Zoom, which we're sure many of you know.
Mark has a wealth of experience of using EMDR via Zoom with clients and supervisees, and as he's also switching his own trainings for the time being at least online, we're delighted that he is both happy and able to continue to offer us our day of CPD.
We're going to offer two subjects for the price of one.
As well as exploring, as planned, intergenerational EMDR in the second half of the workshop (including smaller group discussions and time for questions and answers as the Zoom platform enables this facility), Mark will now add a startout discussion on how to do EMDR online.
This will be recorded for colleagues to access and revise online after the event for one month. Access can also be arranged for a fee for those not able to attend in person.
Given the current situation and the need to continue to support both our current as well as future clients, being confident in delivering EMDR online is increasingly becoming an essential skill. We therefore very much hope you will find this addition to the day both interesting and useful.
The timings and plan for the day are as follows (with breaks between the sets):
9:30-10:30 Delivering EMDR online training
11:00-12:30 Intergenerational trauma training
13:30-14:30 Intergenerational trauma training
15:00 – 15:45 Small group discussions in Zoom breakout rooms.
15:45-16:30 Plenary discussion and wrap.
For those of you who have already booked onto the training we sincerely hope that you are happy with this alternative and the additional talk we've added.
For those who were uncertain about booking we also hope this gives you the confirmation that you needed to book with confidence.
Of course, for those who have booked but do not wish to attend via an online platform, you are welcome to reply to this note with a request to cancel with a full refund.
If you would like more information about using Zoom, here is a link to their Frequently Asked Questions:
Thank you all for your understanding and we look forward to seeing you via the wonders of technology on Saturday 25th April.
Information will be shared with all those booked in good time for the event, so that you can set yourselves up appropriately to make best use of our time online together.
Scroll to the bottom of the page for more details on the tech, and as we were saying earlier….
Building on Dr Laurel Parnell's use of bridging for EMDR target identification, with active resourcing and creative imagination, this is a unique opportunity to explore how the powerful tools of Attachment-Focused EMDR can be brought to bear on what in the language of psychodynamics might be termed family and parental introjects.
There'll be our usual regional opportunity for afternoon networking, and in the morning Mark will take colleagues through the principles of Intergenerational EMDR as presented to the annual conference of the Parnell Institute in San Francisco in October 2019.
Put simply, the IG-EMDR protocol uses the client's and the therapist's shared imagination to take Dr Parnell's modified protocol back up the generational line to work on the dysfunctional mother or father (or grandparent, sibling or other key figures in the attachment history) internalised by the client in their early childhood development.
The idea of trauma being handed down from parents to children is of itself nothing new. In Exodus, Numbers and Deuteronomy, the Bible notes that God visits the "iniquity of the fathers upon the sons to the third and fourth generation (of those that hate him.)"
What is new is how neuroscience is observing and also seeking to explain how those traumatising patterns are actually transmitted, through attachment patterning and culture, and also it's now understood to some extent through the genes. Dr Rachel Yehuda in NY has confirmed for example how a sensitivity to PTSD can be transmitted epigenetically down the family line.
In classic EMDR terminology, these patterns can be understood as dysfunctionally-linked memory networks. In psychodynamic theory, this is about the parental introject. In John Bowlby's model of early attachment patterning, we can describe the target as the client's internal working model. Followers of Richard Schwartz would recognise this as client's internal family system.
Mark's workshop will focus on the practical application of Intergenerational EMDR to case conceptualisation, target identification and bridging, and then Phase Four processing.
With videos of generational EMDR sessions and interactive discussion, Mark will explore how attendees can take Dr Parnell's core AF-EMDR approach and with marginal adaptation and extension identify and creatively work with (usually) parental introjects, clearing and reprocessing handed-down scenes and stories that continue to drive client's dysfunctions in the present.
And now, some details on how best to prepare for using Zoom….
We'll be using Zoom, so please take a bit of time to familiarise yourself with this online platform. This is the link we will be using, and the Zoom browser page will tell you what to do.
Please if at all possible make sure you join using quality headphones, with attached microphone.I use Logitech H340, costing £27.10 and well worth the investment.
It is in my experience much better not to rely on the mic and speakers in your laptop, as this can generate extraneous noise during calls that involve more than two people.
Make sure to check microphone input and headphone output through the Mic icon on the bottom left of the Zoom screen. Make sure that zoom has access to both mic and camera.
Especially if you're using Apple products, which can be more difficult to manage on a group call than Windows. If you're using Apple or iPhone, you will probably need to enter your password to enable sound.
Mark will be recording this, so anyone who can't make the discussion in person will be able to tune in afterwards to catch up. Taking part will be understood as agreement to share this recording, password-protected, with colleagues who register interest.
Ensure that your laptop/PC camera is positioned as high as necessary (e.g. on books) to allow you to look into the camera more or less at eye level. Otherwise we get to look up your nostrils.
Make sure you are in a space where you won't be disturbed, with closed doors, and no lights or windows behind you. Where there are the latter, position the laptop between yourself and the source of the light.
Ideally please download first onto your smartphone the app BSDR Player. Take a look also at a YouTube video here which can be used to generate both tones and EMs.
Please before the call read the documents on Mark's website summarising previous such discussions about EMDR online. This will oil the wheels nicely so we can move things forward.
Date and time
Location
Refund policy
Refunds up to 7 days before event
Eventbrite's fee is nonrefundable.