East Anglian Air Ambulance presents their Festive Concert 2020 on Thursday 10th December , 6-7pm for all to enjoy from home this Christmas.
About this event
On Thursday 10th December we will be bringing to you East Anglian Air Ambulance's Festive Concert, kindly sponsored by Birketts.
We are looking forward to celebrating with you as we enjoy the heart-warming sounds of local choirs and performers, and magical readings from some very special guests.
There's no need to get dressed up and brave the winter elements to attend as we'll be delivering this all via a virtual platform. We warmly invite you to sing-a-long to your favourite Christmas carols that will be performed on the night(don't worry we won't be able to hear you, but your neighbours will)!
Although we can't be together in-person this year, we can still enjoy all of the festive cheer together, while supporting a vital cause, without leaving the comfort of our own homes.
Our life-saving service operates 365 days a year (including Christmas day!) and we aim to be operational 24/7 on those days, with your support, in 2021.
Tickets & donations to East Anglian Air Ambulance
Tickets can be booked by donating an amount of your choice to East Anglian Air Ambulance.
Book before December 1st and all donations over £5 will be acknowledged with a special treat in the post ahead of the event, plus a printed copy of the programme to enjoy.
Christmas gift and printed programme may not be guaranteed for bookings made after December 1st.
Your messages of thanks
During the event we will be dedicating a few special moments to say thank you to the people that have supported you through what has been an extremely tough year.
If you would like us to give a 'shout out' to someone who has been there for you this year, whether it's a friend, neighbour, teacher, colleague or even a stranger, please provide their name and a short message when you book your ticket.
Event Sponsor
We'd like to thank Birketts, our headline sponsor of the Festive Concert 2020, for their support with this event.
'Birketts is a full service, top 100 UK law firm. With a rich heritage spanning over 150 years we've built an enviable track record advising businesses, institutions and individuals in the UK and internationally.
Operating from offices across East Anglia and London, the firm shares a common culture and approach to service delivery. Over 750 people are engaged in the business and our lawyers and support staff all have a shared commitment to deliver the best possible outcome for our clients. We are large enough to provide specialist expertise in most areas of the law, but not at the expense of maintaining a personal and tailored service.'
https://www.birketts.co.uk/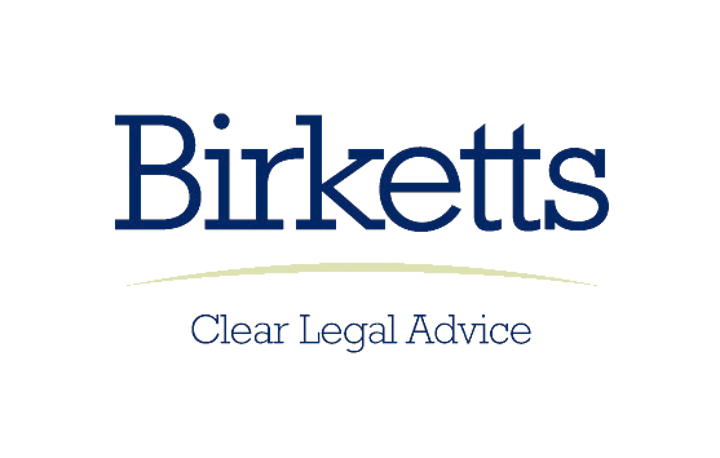 Organiser of East Anglian Air Ambulance's Virtual Festive Concert 2020
East Anglian Air Ambulance (EAAA) is a charity providing a helicopter emergency medical service for the people of East Anglia. We have two helicopters and two rapid response vehicles operating out of our bases in Cambridge and Norwich. We are called when someone's life is in danger and we fly on average 8 times a day, 365 days of the year - including Christmas Day. We receive no regular government funding and rely on the generosity of the public to deliver our life saving work.