Description
EAST DEVON & EXETER CIPD EVENT - Employee Engagement
Have you ever felt like the individual in the cartoon? Can you relate to the depicted behaviours in your own organisation?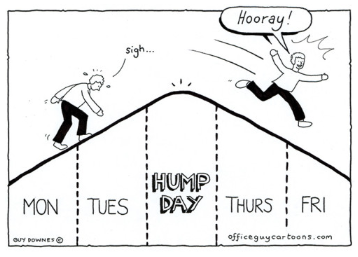 If the answer is yes, then this event will be for you.
Join the Devon & Cornwall Engage for Success Ambassadors; Cath Bailey, Employee Development Consultant and Dawn Sowerby Director of Transformation – People, at the Aster Group for an evening of engagement.
Date: Wednesday 7th February 2018
Venue: Broadclyst Community Primary School, EX5 3JG
Time: 6pm – 8pm
Book: Please reserve a place via the CIPD East Devon Events EventBrite
This event will look at engagement from two perspectives, from the exciting ways organisations can enable greater levels of engagement day to day, through to considering what individual's can do themselves to drive up their own level of engagement.
Part One: Engagement – is it an outcome or an activity? It is arguably the key people issue of our time and the downside of this is that, for some, engagement has become the latest buzzword in management speak. But if we think smarter about how we organise activities around key organisational priorities, then it might just be possible to achieve sustainable engagement without actually using the word. Using Aster Group as a real case study, this session will explore how the housing association's People & Transformation team is using collaboration and organisational design to change the language around engagement and to gain traction in its effort to drive engagement.
Part Two: What is the role of an individual in engagement? How can we help people shift from an engage me mindset, to one where the individual uses their own available resources to just be more engaged. This interactive session will get each of us thinking about how we can all take steps to become more engaged through the power of our own energy and mindset.
We hope to see you there!
This is our second virtual / face to face event the local CIPD branch is offering. The Skype for Business link will be available for individuals who registered their ticket on the day of the event, they will receive the log in via the email they submitted during the ticket purchase. Skype ticket holders, please log in 17.50pm so we can sort any technical issues if needed. If you have any technical issues with joining the meeting, please let our technical team know via the eastdevonandexetercipdbranch@hotmail.com email address.
Professional photography and video production may be taking place at the event, and these images may be used on future promotional materials for CIPD. Please note that by attending the event, you are giving your consent for your image to be used on any CIPD promotional materials.