Description
Welcome to the first East London Raspberry Jam.
Do you like programming and coding?
Want to learn about technology?
Do you have a Raspberry Pi or BBC Microbit and don't know what to do with it?
This is the event for you.
There will be a range of events to choose from.
It will run from 12-4. Drop in for an hour or stay for the whole event.
There will be workshops on:

Minecraft Programming on a Raspberry Pi.

Build and program a Robot using a Crumble Board.

Use a BBC Micro:bit to create a digital dice

Using GPIOZero with the Raspberry Pi.
Updated Schedule: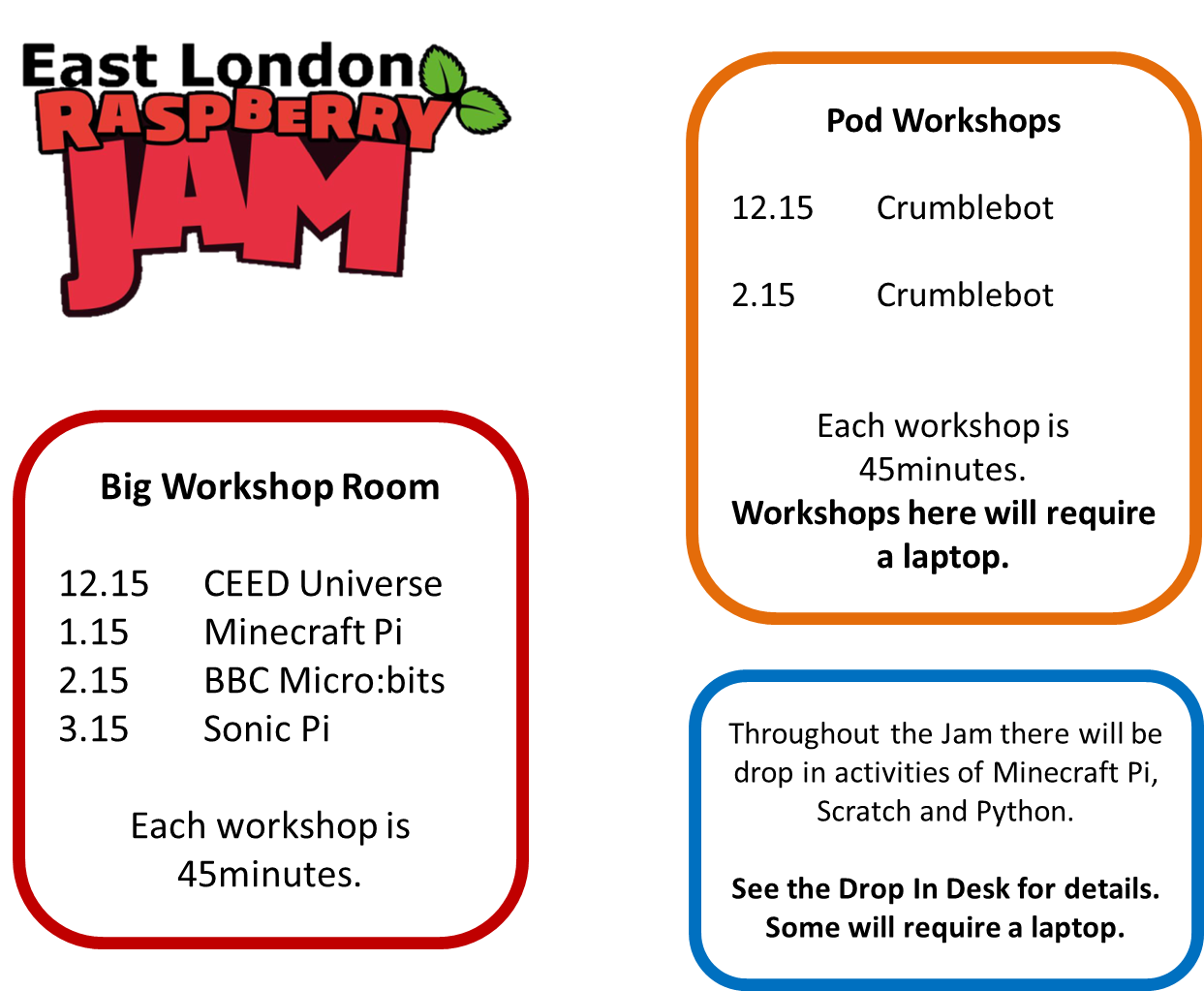 There will be opportunities for show and tell where you can show off and explain your projects to others.
(Please contact me if you have something you would like to show.)
And more to come. Please check back for more details.
Thanks to Digilab for helping us with the space.
PiTop will also be coming to support with some PiTops and PiTopCEEDs and running a session on CEED Universe.