Fun Charity Dog Training Day in aid of Edinburgh Dog & Cat Home
About this event
This fun dog day in aid of Edinburgh Dog & Cat Home showcases force-free training classes run by qualified dog behaviourists to help you keep your dog happy and well behaved. Join us on Sunday 29th August and you & your dog can participate in a training session, play on the agility apparatus at Unleashed Adventure Dog Park, chat to lots of dog experts and even win a prize in the dog show!
Dogs of all ages welcome. See house rules below for more details.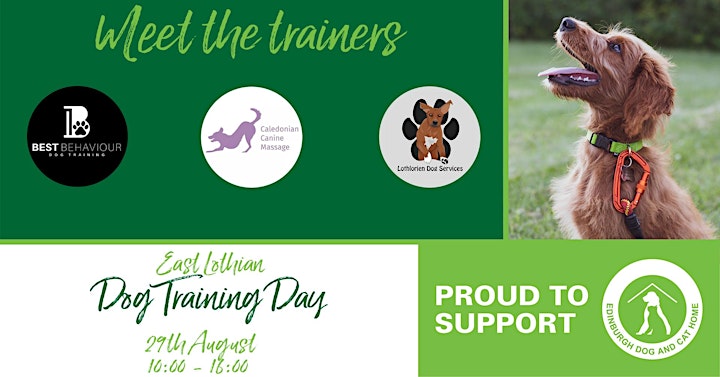 Three 90 minute sessions. Each ticket includes: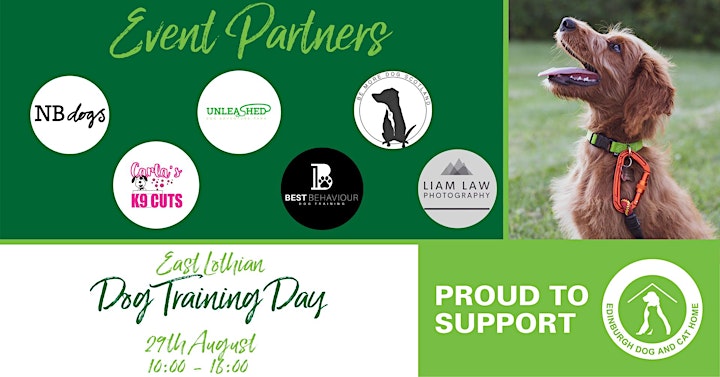 Where Do Your Donations Go?
Unleashed Adventure Parks has kindly given us the park for free and all the dog trainers and event partners are giving their time for free so that we can donate all of funds raised by selling tickets to Edinburgh Dog and Cat Home.
Dog show and raffle prizes have all been donated by event partners and the amazing businesses of East Lothian.
Edinburgh Dog and Cat Home accepts any dog or cat that reaches its door in need, and works tirelessly to secure happy and loving forever homes.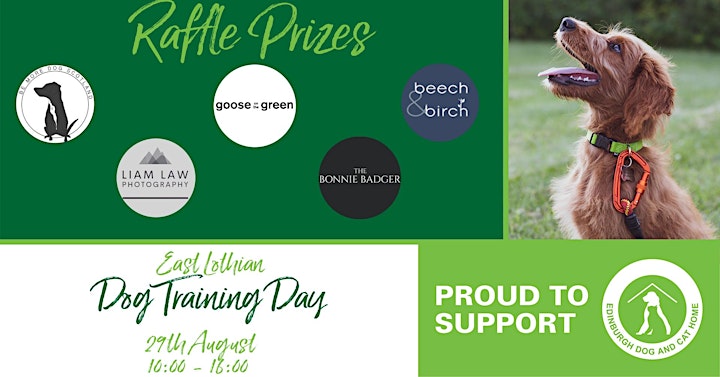 What you need to know
House Rules & Infos
Dogs over 6 months welcome
Dogs accessing Unleashed must be up to date with vaccinations or titer tested and regularly treated for flea, tick and worm prevention
Please leave punctually at the end of your session to allow us to prepare to manage numbers of people and clean the site for the next session
Pick up your own dog's poo
Portaloo on site
It's outside. It's Scotland. You're a dog owner. Be prepared.
Covid
We are following Scottish Government guidelines relating to events. Currently Pencaitland is in Level 0 where standing group events outdoors of up to 1000 people are allowed. We estimate that per session there will be a maximum of 100 people attending and there is plenty of space for social distancing!
Strict hygiene guidelines. All gates, water taps and bin handles cleaned between each session and hand sanitiser provided
Masks (human!) to be warn in shelter area
If you have any symptoms or suspect you have been exposed to COVID-19 please do not attend - tickets will be refunded