EAST MEDITERRANEAN WINES, FOOD & FROLICS

Sunday, 18 September 2016 from 13:00 to 16:30 (BST)
Event Details
EAST MEDITERRANEAN  WINES, FOOD & FROLICS  
Educate your palate with a unique wine and food pairing experience co-curated by Arabica Bar & Kitchen owner James Walters and Master of Wine Sarah Abbot. 

The event will focus on the wines from the eastern Mediterranean basin, including Turkey, Crete, Isreal, Cyprus and Lebanon, paired with a sprightly selection of summery  Levantine inspired meze.
Doors & Bar open: 12pm / Event starts: 1pm / Event finishes: 4pm   
MEZE
HUMMUS WITH GREEN ZHUG
Chickpeas, tahini, garlic, lemon, olive oil
CACIK
Thick strained Yogurt, cucumber, mint, dill
TURKISH MUHUMMARA
Roasted red pepper paste, harissa, walnuts
CRETAN DAKOS SALAD
Vine tomatoes, barley crisp breads, black olives, feta cheese, oregano, olive oil
ISTANBUL-STYLE MUSSELS
Crispy tempura mussels, walnut tarator
GRILLED OCTOPUS
Saffron potatoes, dill
FREEKE 
Smoked green wheat freeke, globe artichoke, fennel, broad beans, almonds, olive oil, dill
LIVER LAHMACUN
Spiced lamb & liver, red pepper paste, pomegranate
BEEF SHISH
Charred springs onions, tomato, Turkish chilli pepper, sumac
BATATA HARA 
Triple cooked Cypriot potatoes, peppers, onion, garlic ,chilli, coriander 
_____________________
WALNUT & CINNAMON KATAYEF
Chios mastica ice-cream
WINES
GOLAN SPRITZ
Yarden sweet Heightswine, orange bitters, soda
WHITES
DIREN COLLECTION NARINCE 2015, TOKAT, TURKEY
100% Narince, a Turkish speciality grape
LYRARAKIS, MISTIRIO, CRETE
Dafni, a Cretan specialitygrape
ROSE
DOMAINE DES TOURELLES 2015, BEKAA, LEBANON
Cabernet Sauvignon, Syrah and Tempranillo
GIDATAY BARUDI BLUSH 2014, AEGEAN, TURKEY
Kalecik Karai (Turkish speciality grape), Syrah
RED
BQA 2013, MARSYAS, BEKAA, LEBANON
Cabernet Sauvignon, Syrah, Mourvèdre
KAYA KAPADOKIA 2012, KOCABAG  WINERY, TURKEY
 50% Öküzgözu, 50% Bagazkere, Turkish speciality grapes
SWEET
COMMANDARIA 2008, KYPEROUNDA WINERY, PITSILIA MOUNTAINS, CYPRUS
85% Xynisteri (white), 15% Mavro (black)
ABOUT SARAH ABBOTT 
Sarah Abbott has worked in the wine trade for nearly 20 years. Sarah advises companies and private individuals on all aspects of wine sourcing, collecting and investment. She has strong links, and experience, in the classic regions of France and Italy. Sarah became a Master of Wine in 2008 - her MW dissertation was on the wines of Barolo. She worked for a specialist importer of exclusively Italian wines, and created UK marketing and event programs for leading producers from Toscana, Piemonte, Lombardy, Marche, Campania, and Sicilia.
Sarah judges in wine competitions globally, from London to Melbourne and is a finalist in the 'Roederers', the global competition for wine writing and communication. Sarah has keen interest in Turkish wines and met James on wine trip in Istanbul in the summer of 2015. 
When & Where

Arabica Bar & Kitchen
3 Rochester Walk
SE1 9AF London
United Kingdom


Sunday, 18 September 2016 from 13:00 to 16:30 (BST)
Add to my calendar
Organiser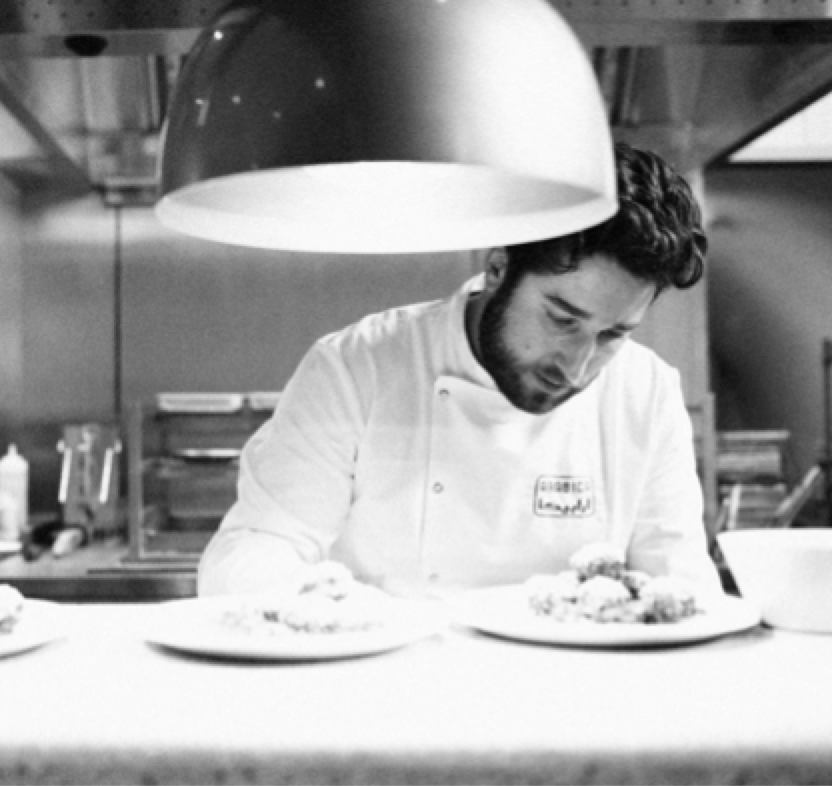 James Walters is the driving force behind the successful Arabica Food and Spice Company, and the Arabica Bar and Kitchen in Borough Market.
James' passion for Levantine produce began at Borough Market over 15 years ago, where he began selling a small range of simple mezze from an eight foot trestle table. The demand grew rapidly and Arabica Food and Spice has since established itself as an online shop, with an additional outpost in the famous Selfridges Food Hall, market stalls at several London locations and a prestigious list of customers including Harrods, Fortnum & Mason, Harvey Nichols, The Savoy Hotel and The Shangri La at The Shard.
In June 2014 James traded in his stall at Borough Market and opened Arabica Bar and Kitchen. The 80 cover bar and restaurant serves Levantine inspired food and cocktails.
@ArabicaLondon
'It's good, you should go' Giles Coren, Saturday Times Magazine
'No belly dancing, just great food, smart drinks and warm service' Guy Dimond, Time Out