East of England Global Health Conference
Description
East of England Global Health Conference: Connecting academia and clinical practice

A half day conference with evening keynote speeches and a networking reception.

Sharing learning from global health activity in the era of the sustainable development goals.

We have a range of speakers engaging in discussion around health partnerships, global volunteering, the principles of co-development, academia and research.

The conference will encourage and enable more collaboration between clinicians and academics, and will launch the East of England Global Health Partnerships Network.
The afternoon panel discussions will be followed by an evening networking reception and keynote speeches.
Confirmed speakers to date: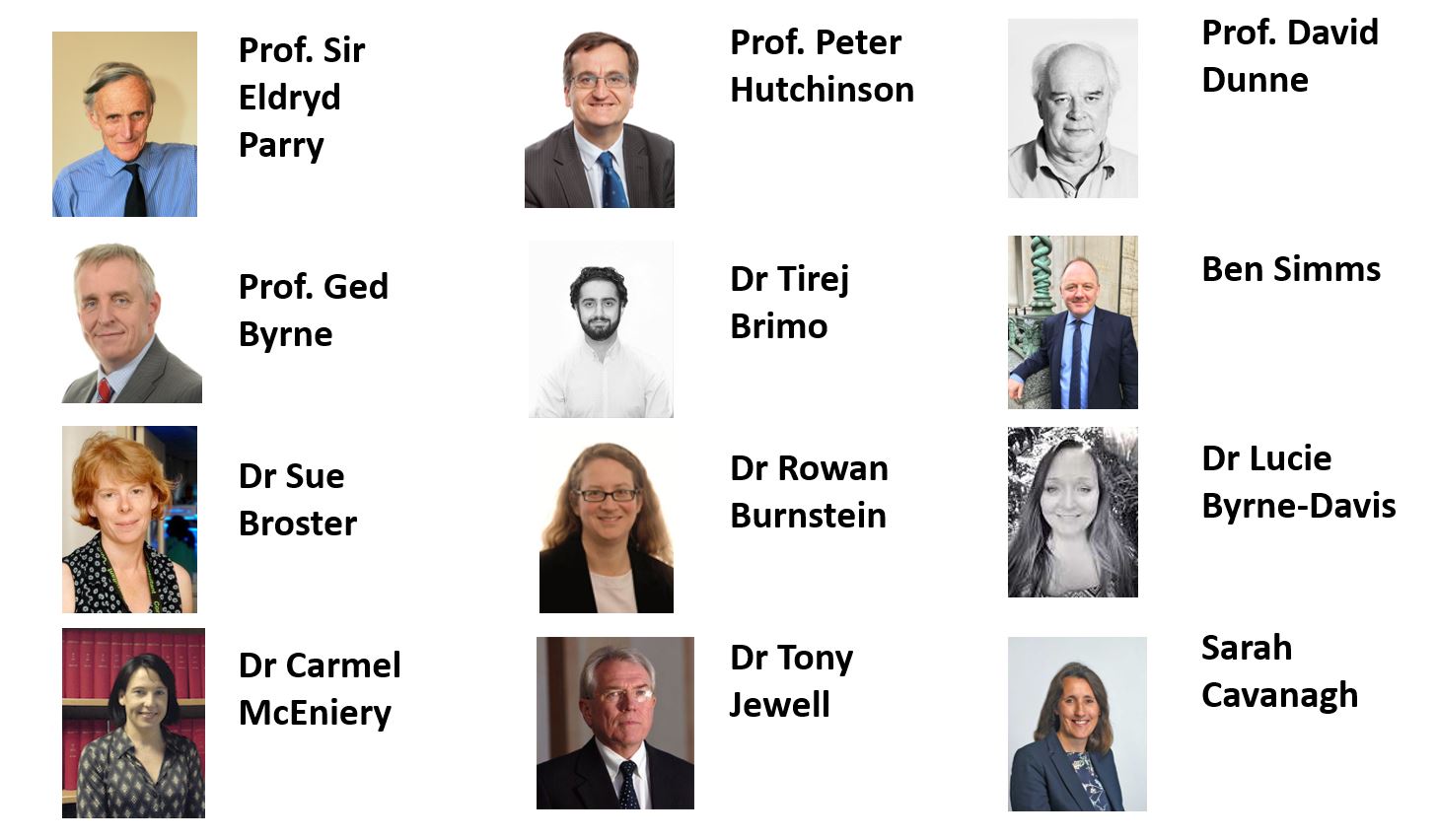 See below for brief biographies
Conference Programme
Afternoon 13.30 - 17.40
13.30 - 14.00 Registration
14.00 - 14.20 Opening Speaker: Prof Peter Hutchinson
14.20 - 17.50 Panel Discussions x 3:
14.20 - 15.20 Academia and Global Health
15.25 - 16.20 Healthcare professionals in global health partnerships
16.20 - 16.50 Break and Poster Exhibition [with refreshments]
16.50 - 17.40 Best practice and funding environment for global health partnerships
Evening 17.45 - 20.00
17:45 Reception with refreshments
18:30 Reflections from Afternoon Session, Professor David Menon
18:45 Keynote speeches: Dr Tirej Brimo & Professor Sir Eldryd Parry
19:35 Q & A
19:50 Conclusion and launch of the EoE Network for global health partnerships
---
Panels
Panel 1: 'Academia & Global Health'
This session aims to provide different insights from across the academic community as to how global health collaborations can be pursued academically. Each academic will provide a brief overview of their area of research and its significance to the global health agenda, and a chaired panel session will then seek to explore how these areas can complement each other in multidisciplinary research programmes which may be based around a given country, population, or clinical problem.
Confirmed panellists: Dr Lucie Byrne-Davis, Prof John Clarkson, Prof Peter Hutchinson, Dr Carmel McEniery
Prof David Dunne (Chair)

Panel 2: 'Healthcare professionals in global health partnerships'
The second session will explore the many and varied opportunities for all healthcare professionals, clinical and non-clinical, to engage with global health partnerships, and the benefits of multidisciplinary working in global health partnerships.
Confirmed panellists: Alistair Bolt, Sarah Cavanagh, Sharon Stone
Sue Broster (Chair)
Panel 3: 'Best practice and funding environment for global health partnerships'
This session explores current concepts around safe, ethical, and effective practice in global health partnerships from both a clinical and academic perspective. It will also provide insight into the funding landscape that supports these complementary efforts, and how best to integrate these two arms of global health improvement.
Confirmed panellists: Rowan Burnstein, Ged Byrne, Ben Simms
Tony Jewell (Chair)
---
Speakers
Prof. Sir Eldryd Parry Academic, physician and founder of THET (Tropical Health and Education Trust)
Prof. Peter Hutchinson Senior Academy Fellow and Reader in Neurosurgery, University of Cambridge
Prof. David Dunne Professor of Parasitology at the Department of Pathology, University of Cambridge. Director of the Wellcome Trust-Cambridge Centre for Global Health Research & Cambridge-Africa.
Prof. Ged Byrne Director of Global Engagement at Health Education England
Dr Tirej Brimo NHS foundation doctor, refugee from Syria
Ben Simms CEO THET
Dr Sue Broster Consultant in Neonatal Intensive Care and Neonatal Transport Medicine, CUH; Clinical Director, Paediatric Critical Care, CUH.
Dr Rowan Burnstein Clinical Director, Neurocritical Care Unit Addenbrooke's Hospital. Fellow, Director of Studies in Clinical Medicine at Magdalene College, University of Cambridge
Dr Lucie Byrne-Davis Health Psychologist and a Senior Lecturer in University of Manchester
Dr Carmel McEniery Senior Research Associate in the Clinical Pharmacology Unit, Addenbrooke's Hospital. Lecturer in Physiology and Fellow of Churchill College, University of Cambridge
Dr Tony Jewell Former Chief Medical Officer for Wales (2006 – 2012); Chair - Wales for Africa Health Links Network; Advisor - Cambridge Institute of Public Health. Cambridge Global Health Partnerships committee member.
Sarah Cavanagh Acting Director East Anglia Medicines Information Service