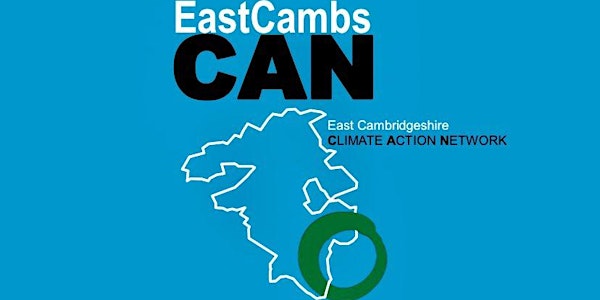 EastCambs Climate Action Network Open Meeting
An open meeting for people to find out how they can help the push for climate action locally.
About this event
Come find out how you can help make the transistion to zero carbon happen locally.
👉🏻What are we doing at local level?
EastCambsCAN - Climate Action Network — Is a local group affiliated with Friends of the Earth responding to the climate emergency by working on local projects to promote zero carbon living. We lobby and influence local councils and other organisations to prioritise the climate emergency in all aspects of their functions.
Recently we have been focused on Improving infrastructure for Electric Vehicles locally and have also worked with other groups such as the Ely Cycling Campaign on low carbon transport solutions. We're also supporting a campaign led by the Cambridgeshire and Peterborough Climate Action Coalition for local authorities to divest their pension funds from fossil fuels and helped organise the climate hustings ahead of the Mayoral Elections.
EastCambsCAN welcomes new members. We need enthusiastic people with different skills and from all walks of life to keep our group representative and active.
Our next meetings will be on the 18th of January, 8th of February and 9th of March, owing to the current covid situation these will be online although we hope to we hope to make the February meeting a hybrid event. We will share the zoom meeting details with all attendees prior to the event. We hope to see you there.