Easter Revision Programme: Discover the genius in you (Easter Bonanza 2019)
Description
Do you want to discover how a six year old passed there GCSE? Then this is for you. Learn the tools, techniques and technology they used and hear from them and their mentor Professor Chris Imafidon described by BBC, Fox News and CNN as "the multi-award winning Advisor to Monarchs, Presidents, Governments and Corporate leaders". He is chair of the world-record breaking www.ExcellenceInEducation.org.uk programme
__________________________________________________________________
WIN: FREE ticket to attend Cambridge lectures, ROYAL 2019 Calender and the latest Obama book
What? - Our intensive course for those needing an extra boost over this holiday and who want to lead their class. We'll be covering the relevant subjects for all levels (SATs, 11plus, GCSE and A-Level exams) as well as exam techniques, exam paper practice, feedback and group sessions.
When? - Students will have to bring a packed lunch and they will have a 1-hour lunch break.
Spaces are very limited, so book to avoid disappointment because places are going fast!
Details of students who have topped their class in every exam include: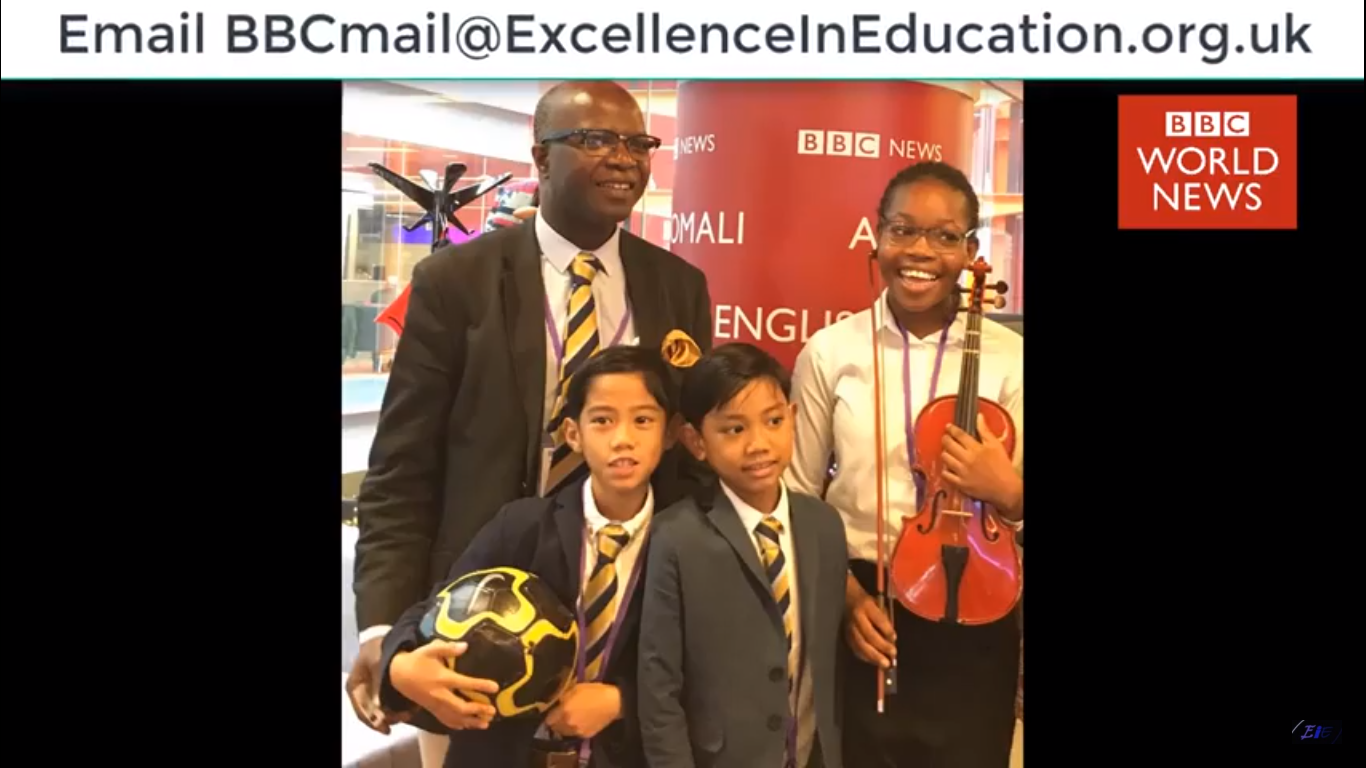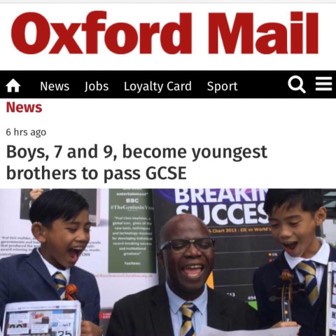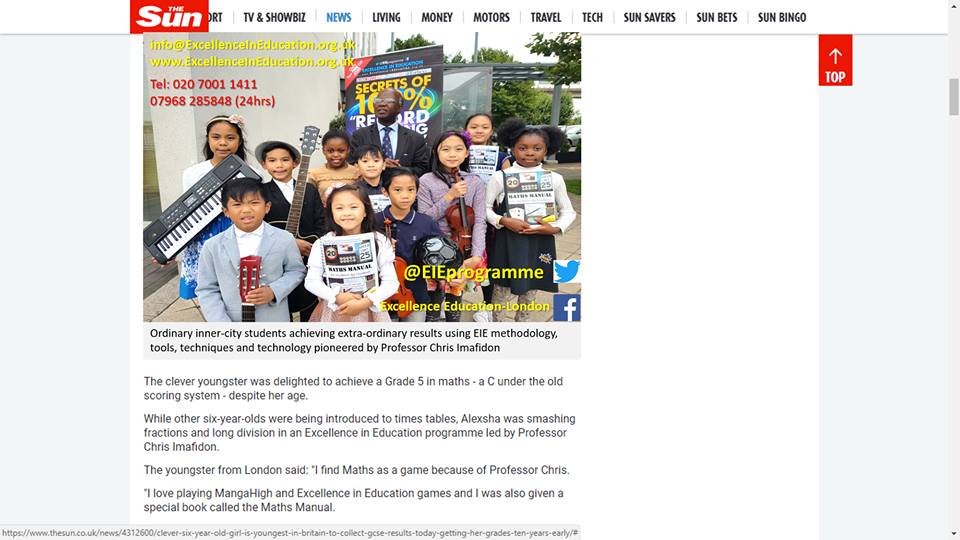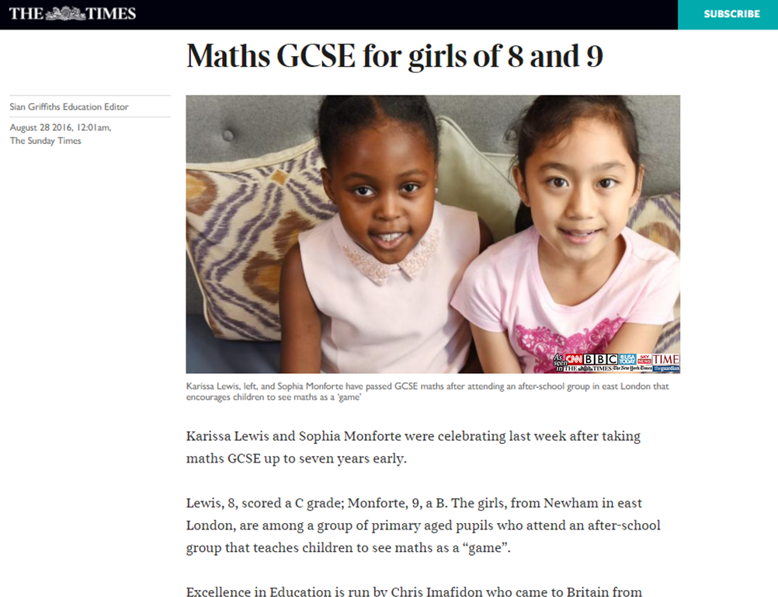 Other successes have been featured by BBC, CNN, Sky News, USA Today and Telegraph.
This is a pay at the door event. Without correct payment, entry will be denied.
Organiser of Easter Revision Programme: Discover the genius in you (Easter Bonanza 2019)
Excellence in Education (EIE) programme is a non-profit, non-governmental international programme that works with schools, local groups, companies and charities interested in the educational development of students in inner-cities and any children from socially disadvantaged backgrounds. Current work is concentrated in London boroughs and special projects throughout the UK.