Eastern Mediterranean Region IWG Global Lecture
A call for action to reimagine health systems in the Eastern Mediterranean region. A panel discussion with 4 leaders, from 3 countries.
About this event
The International Working Group for Health Systems Strengthening (IWG) is proud to present their fourth global lecture, hosted by the Eastern Mediterranean region:
COVID-19 highlighted major gaps in health systems all around the world, but it has also created a new space for reimagining health systems capable of defying emergencies similar to the current pandemic. The Eastern Mediterranean Region (EMR) has been substantially impacted by this global health crisis with vast disparities in responses among countries that are diverse in their identities and social and economic conditions. Therefore, health systems in the EMR are in need of reform, now more than ever, for sustainable, equitable and consistent access to healthcare.
This panel discussion is a call for action to reimagine health systems in the EMR.
Four prominent leaders in health systems from three different countries will come together to discuss how they envision a restructured and sustainable health system. The session will raise important questions on the governance and development of viable health systems, in different contexts and settings. They will bring different perspectives from research and academia to application and practice.
The discussion will be followed by a live Q&A with the audience.
The panel will be hosted by the IWG EMR Region, gaining insight from panelists Dr. Fadi El Jardali, Dr. Rowaida Al-Maaitah, Mr. Jad Bitar and Dr. Shehla Zaidi.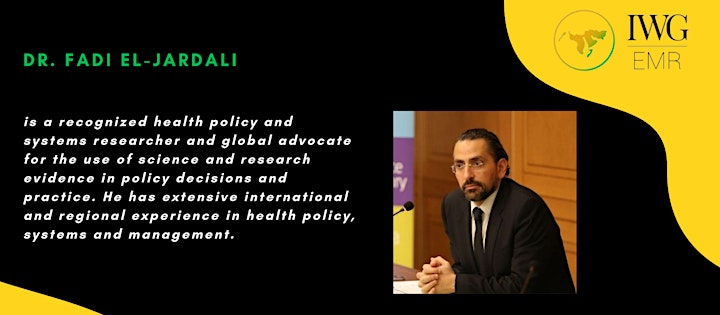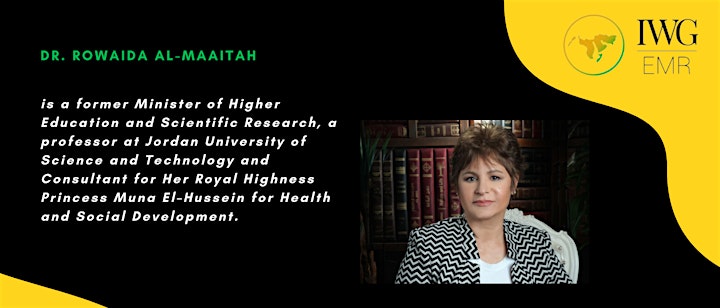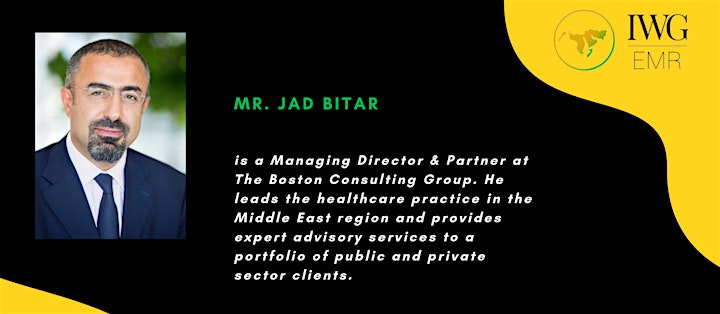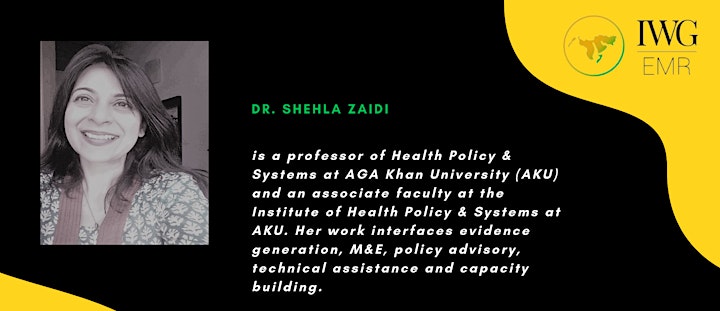 Organizer of Eastern Mediterranean Region IWG Global Lecture