Description
"We genuinely believe that when delivered correctly, sales and customer service are exactly the same thing."
Alison Edgar - The Entrepreneur's Godmother, one of the UK'S Top 10 Business Advisers, and awarding winning entrepreneur has created a course to help Start-Ups, Micro and Owner Managed Businesses sell their fantastic products and services.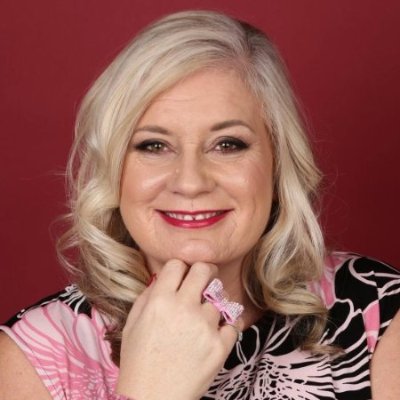 Alison Edgar, The Entrepreneur's Godmother will take your from zero to a sales hero by providing you with the essential knowledge and skills you need to make successful sales. Easy Peasy Sales is NOT a taster session, you will have access to Alison's knowledge and will leave with confidence and techniques you can use in your business straight away to help you close sales.
Our aims:

Create an engaging introduction and elevator pitch

Learn how to understand DISC profiling and use it to be able to sell to more people

Give you the sales process so that you can close sales with confidence

A sales strategy for how to target the businesses that you want to work with
Based on over 30 years experience in award-winning sales, our syllabus is based on the four essential pillars to successful sales: Understand behaviours (DISC Psychology), the sales process, sales strategy and confidence building.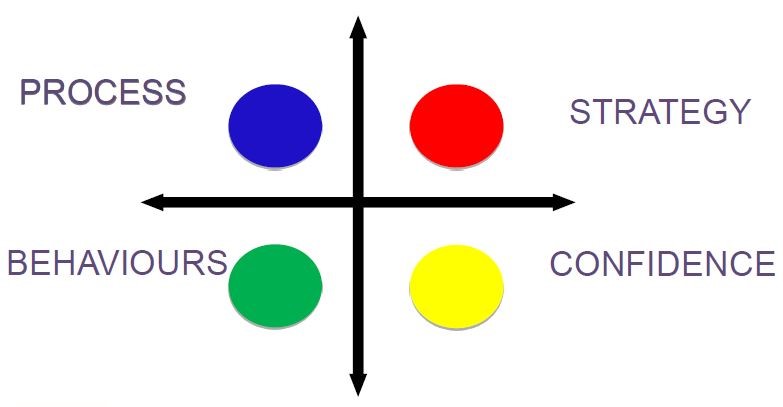 Who does the sales in your business?
Our open course is specifically designed for people who are involved in sales.
Business owners of Start Up and Micros

Owner Managed businesses: Freelancers, self-employed

Sales Directors, Sales Executives, Sales Assistants
For every different level of skill and experience, there is no reason not to attend.
1. Laying a solid foundation of sales knowledge
2. Refresh sales techniques and learn new skills
3. Learn from someone else's experience to give you ideas for generating more sales.
COURSE OUTLINE
Behaviour Profiling:

You need to understand your behaviour so that you can understand and adapt to that of your customers. Recognising and acting on this can build understanding on how to alter your sales approach to increase successful sales interactions.
Why people buy - the four buying motives

Plot yourself on the scale - Introvert/extrovert, task/ relationship focused

How to recognise the different behaviours, and what signs to look for

The ying and the yang of different buying behaviours


Process:
This is a tried and tested process used by Blue Chip companies. Alison has developed the process to have best customer service in mind.

Organisation, what does that mean when it comes to selling

Introduction, the 4 Ws that make a compelling elevator pitch

Questioning techniques

Closing, 4 different ways to close for even the most unconfident sales people
Including, exercises that will put into practice what you have learned


Strategy:
Most businesses have a business plan, most businesses have a marketing strategy, very few have a sales strategy.
How, when, who to sell to

Raise your profile with the Movers and Shakers

Plan to take your business to market

LINKEDIN! It's the sales person's best friend. How to connect correctly.


Confidence:
This is the last thing on the itinerary because all of the above help lead to increasing your sales confidence

Take the leap and turn your passion into profit

Networking - what to do before, during and after


Meet like-minded business people and make quality connections


Boost your sales confidence with a win-win mindset


Q&A
What is your biggest sales challenge? This is your opportunity to ask any sales question to Alison. Learn from others; although the business will be different often the challenges are similar!


Who is Alison Edgar, The Entrepreneur's Godmother?
In 2015, Alison Edgar was voted one of the UK's top ten business advisers, won an award for Service Entrepreneur of the Year at the Great British Entrepreneur awards, and was shortlisted at the Sales Lifetime Achievement Awards by the British Institute of Excellence in Sales and Marketing.
Since incorporating her company 24 months ago, she has been featured in the Times, the Telegraph, the Guardian, and numerous local publications, as well as on BBC Radio 4 Money Box. Her passion lies in teaching people nationwide to sell themselves along with their products and services so they can turn their dreams into reality.
The techniques that Alison has learned has been over 30 years of experience. We are giving you an overview on all of these topics in just a day. Our promise is to give as much content as possible on the day.
We want to help you as much as we can, we will make you an offer for further training with Alison on her 4 month Kickstarter Package. We will tell you all about this on the course.
For a bit more background on Alison, watch our video: https://www.youtube.com/watch?v=E-DD6JsBElY .


What our previous attendees have to say!
"Wow! A lot to take away, a lot to implement in the business and it's worth every single penny." - Shaban Ali, MyFutureMot.co.uk
"Be proactive and sign up! I can honestly say everyone in the room was totally engaged the entire day." Bertie Coy, Smash Your Market
Why read our testimonials, when you can watch our video: https://www.youtube.com/watch?v=ue3F1djo8UE&feature=youtu.be
Still not convinced?
Drop us an email or give us a call and let us convince you, after all, that's what we do best!
T: 020 360 09967 E:alison@alisonedgar.com