Description
This past year, we've spent a lot of time perfecting our new Employee Engagement Survey Tool. We can now confidently say that we are able to help companies understand & analyse how their staff feel about them as an employer, so that they can build a more engaged workforce - just from one survey!
As a celebration for this product becoming such a success, we're hosting a free networking morning! Where you can learn all about Employee Engagement from our special guest speaker at Perkbox and discover changes that some of our EWE clients have made, to help keep their employees' happy & motivated.
ITINERARY
9:30 – 10:00am – Meet & Greet - Pastries/Tea/Coffee Available
10:00-10:30am – 'Whose really responsible for engaging employees in an Organisation?' - Guest Presentation from Shaun Bradley, Director of People & Organisational Development at Perkbox
10:30-10:45am - Tea & Coffee Break
10:45 – 11:30am – 'What is EasyWeb Engagement?' - presentation from Adrian McDonagh, founder of EasyWeb Group & Leanne Hayward, Account Director at EasyWeb Group
11:30m - 12:00pm - Q&A Session
12:00 - 12:30pm – Networking and Nibbles
---
YOUR PRESENTERS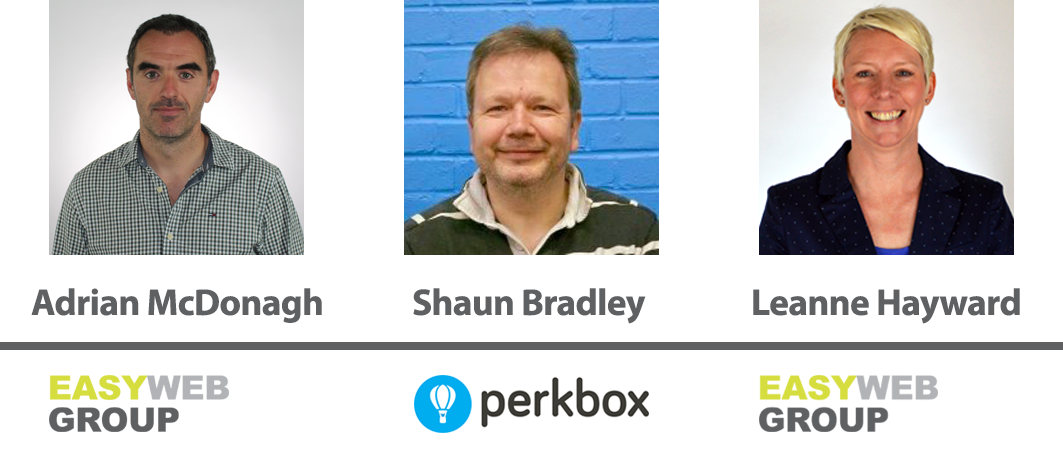 ---
FURTHER INFORMATION

Perkbox helps drive culture change by providing a holistic employee engagement platform that promotes financial, emotional and physical wellbeing. To learn more send an email to help@perkbox.co.uk or call 0208 396 6812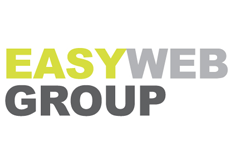 Since 2009, EasyWeb Group have been running free online recruitment workshops & webinars for HR Professionals & in-house recruiters across the country. Our events offer the chance to begin your online recruitment journey or up your current knowledge of a variety of subjects including job boards, Linkedin & social media. Many organisations use our training when new employees join the business and others upskill current staff looking for ways to increase productivity.
EasyWeb Recruitment has been at the forefront of online recruitment since 2005. EasyWeb Recruitment manage over 3,000 online recruitment campaigns per year for the likes of Tesco, Next, Macmillan, RICS & The Scouts Association. In 2013, they launched their own Applicant Tracking Software which helps clients to streamline their recruitment process and report on their overall activity. Every year since 2009, they have trained over 1,000 delegates at both face to face workshops and online webinars all of which are run for free.
Click here to visit their website: http://www.easywebrecruitment.com

Click here to view their upcoming free training events: http://easywebrecruitment.eventbrite.com
---
WHO SHOULD ATTEND?
Our free workshops & webinars are for HR Professionals and in-house recruiters at UK based organisations. Unfortunately we cannot accomodate attendees from other business areas. We regret that our events are not open to recruitment consultants, RPOs or Job Boards (Includes internal HR / Recruitment departments).
If you wish to attend but are not a HR professional or in-house recruiter please contact us and you can be added to a reserve list in case of cancellations or extra spaces.
---
Terms & Conditions: This networking group is exclusively for HR professionals and in-house recruiters at UK based Non-Profit organisations. We regret that recruitment consultants or those that work for a recruitment agency (within any department) are not eligible to attend. If you are unsure whether you should attend please contact training@easywebrecruitment.com for clarification.

In very rare circumstances the event may be cancelled, postponed or the venue changed. We will endeavour to contact you by telephone and email, it is therefore imperative that you provide the correct information. Failure to provide all the details we require on the registration form may result in your booking being cancelled.
By registering for this event you agree to be added to EasyWeb Recruitment's mailing list. If you would prefer not to receive emails about EasyWeb Recruitment's recruitment services and free training events you can unsubscribe at any time.
Data Protection Act (1998)
Please note the personal information provided by you will be held on a database by EasyWeb Recruitment (a trading style of Verticality Ltd) in accordance with the Data Protection Act 1998. Data may be shared with the selected partners for the event that you are attending however we will not disclose personal data that you have provided to any other third party and the information you supply to us will only be used by EasyWeb Recruitment and selected partners to contact you regarding training/events or our other services.