Event Information
Refund policy
Contact the organizer to request a refund.
Eventbrite's fee is nonrefundable.
A MINDinMIND webinar on the challenges of a new baby. Child Psychotherapists Dr Alexandra de Rementeria & Jane O'Rourke in conversation.
About this event
Eat, Sleep, Repeat!
Helping families find their way in baby's first year
LIVE MINDinMIND webinar
Saturday November 13th, 3-5pm in UK (10am-1230 EST USA)
A recording will be available for all ticket holders
"Life will never be the same again," is often said with the arrival of a new baby. There's a lot of practical advice for parents on looking after a new baby but how can they be helped with the emotional upheaval such as the ambivalence of being a parent, the sea change in their intimate relationships and the loss of identity? Child Psychotherapist Dr Alexandra de Rementeria has co-written with Dilys Daws a masterpiece for parents and clinicians, 'Finding Your Way With Your Baby' which has won the BMA's First Prize in Popular Medicine.
Alex joins the founder of MINDinMIND, Jane O'Rourke, to share her clinical wisdom and expertise about helping parents find their own way with their baby and enabling the difficulties and challenges of parenthood to be thought about. 
We will be thinking about some of the complexities for parents that lie behind the apparently mundane work of daily loving care. Supporting parents and carers through the transition to parenthood requires compassion, respect and a willingness to let families find their own solutions to their difficulties, once the meaning of those difficulties have been understood. 
For parents, the task of negotiating a rhythm of feeding, sleeping and playing with a baby is informed by their own babyhood and ongoing relationship to their families of origin. 
Sometimes, all this needs thinking about, before a baby and their carer can be freed of the burden of past problems and begin to find their own way together. In turn, how a baby and their carers work things out together will inform their future relationships and the baby's expectations of the world. 
This webinar will provide plenty of reflective space, with time for discussion and comment. 
Areas we will cover:
* Neuroscience of pregnancy, childbirth and the first year of baby's life
* Cultural diversity and parenthood
* Attachment difficulties
* Impact of a baby on the relationship between parents
* Bonding
* Fatherhood
* Feeding & Weaning
* Sleeping
* Separation
* Crying
* Baby blues, Post Natal Depression and anxiety
* Communicating and playing with baby
* Faciliating baby's emerging sense of self
This webinar will be of benefit for all professionals working with families - such as Therapists, Health Visitors, Psychologists, Nurses, Midwives, Social Workers, Nursery Workers - as well as new and expectant parents.
Alex is a Psychoanalytic Child and Adolescent Psychotherapist. She is Editor in Chief of the Journal of Child Psychotherapy, Lead Therapist with the Tavistock Outreach in Primary Schools project. She is also Assessment Tutor and lecturer for the Masters in Psychoanalytic Observational Studies (M7). She lives in South London with her husband and two daughters. 
Jane O'Rourke is a Psychodynamic Child, Adolescent and Family Psychotherapist and the Founder of MINDinMIND. She runs the counselling service in a primary school, has a private practice helping parents and children and lives in North London with her husband and two sons.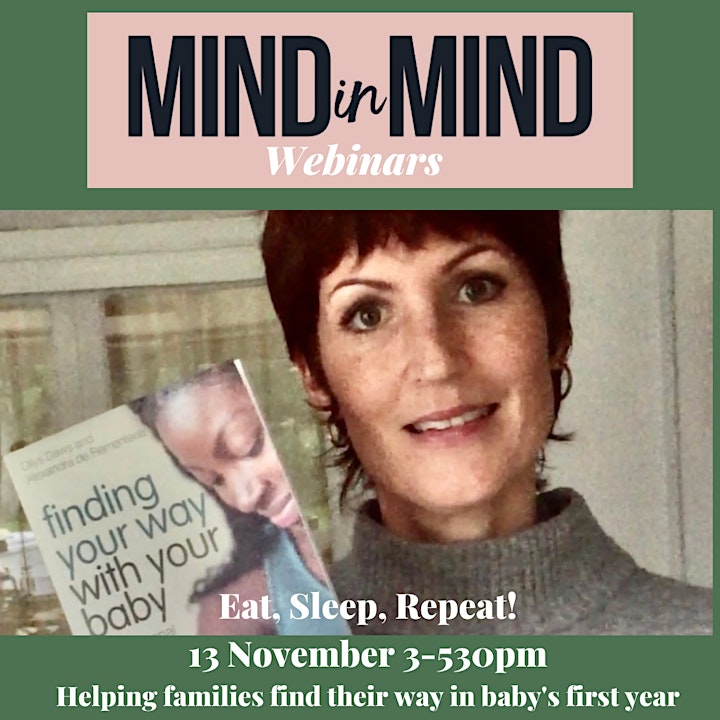 Payment options
MINDinMIND has no income stream, and we depend on donations and ticket sales to keep putting out content like our legacy interviews.
£25 ... ticket price please choose this option if you can
£15 ... ticket price for unemployed and low waged
Please do get in touch if you are experiencing financial hardship and wish to attend as we have a number of sponsored free tickets:
janeorourke@mindinmind.org.uk
On MINDinMIND you'll find some of the world's leading clinicians and wisest minds working in child mental health. They are sharing what they know about what best helps children and families.
When children and young people get into emotional difficulty, the adults who care for them need access to the latest information and thinking about child mental health.
So whether you're working therapeutically, a social worker, parent or teacher, here you have free access to interviews, research and in-depth thinking on psychological issues such as anxiety, trauma and depression and how children and their families can cope during these times of extreme challenge.
And we are now adding webinars focussed on the most pressing issues affecting child & family mental health. They are donation-based or low cost so that everyone regardless of their income can access them.
Join our community by signing up for our email updates to let you know when new interviews, research and webinars are coming up.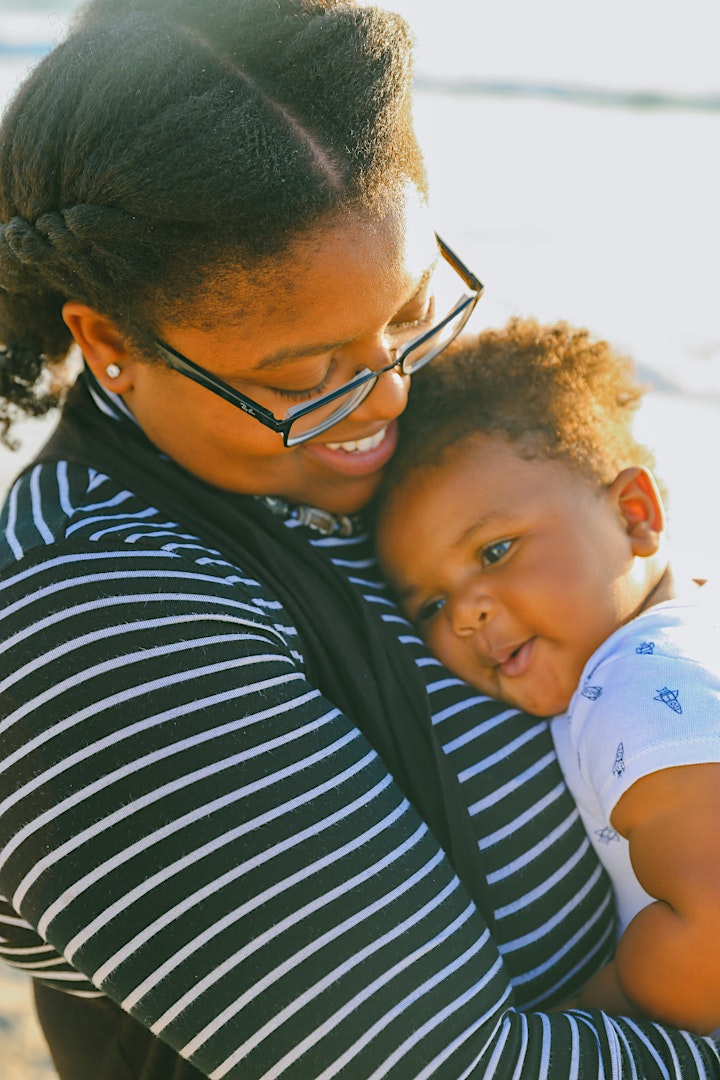 Date and time
Location
Refund policy
Contact the organizer to request a refund.
Eventbrite's fee is nonrefundable.
Organizer of Eat, Sleep, Repeat: Helping Families Find Their Way In Baby's First Year
We are a group of professionals working in the service of children and their families. We want to make a difference to the mental health of children by sharing best clinical practice and ideas we have found to be most helpful for the children we work with. Our thinking draws on the latest research in psychoanalysis, attachment theory, neuroscience and developmental ideas.
We are bringing a curious, open mind and depth of thought to child and family psychotherapy. We would like to hear about how your therapeutic service is helping children, wherever you are in the world. Connect with us: contact@mindinmind.org.uk