Learn Proven Ways to Increase your eBay Sales in the UK & Globally.
About this event
** FACE TO FACE TRAINING DELIVERY RESUMES
All training courses are delivered following socially distancing rules.
If you prefer to book online training other than the date scheduled onsite, we can help with that too. You or your team can take our eCommerce and digital marketing courses in-person as a series of 2-hours modules. Get in touch to discuss.
═══════════════════════════════
COURSE INFORMATION
If you are an established eBay seller who is achieving or aiming for fast growth, this Masterclass is perfect for you.  
We will explore several simple, easy to implement processes that have proven the success of leading to increased sales, and repeat business in the UK and through cross border trade. We will use real-life success stories and case studies to explain how this has worked for other sellers we have worked with, and use your own eBay stores to demonstrate how to achieve this for yourself. 
You will be well equipped to return and implement the learning immediately, leading to increased sales and profits both here in the UK and also overseas through the global shipping program, and listing on multiple sites. 
** We help increase eBay sales with our monthly consultancy service, find out more.
WHO SHOULD ATTEND?
Marketing Professionals, Directors
WHAT WILL YOU LEARN?
Getting up-to-date with the latest eBay changes 
Product Launch Strategies 
eBay SEO  
eBay SEO – Optimise your listings to get to the top of the best-match search results
eBay keyword optimisation tools
Getting item specifics right 
eBay Premium Listing Design 
Latest eBay listing policy
Mobile responsive template
Importance of short mobile descriptions 
Competitor Analysis 
Find out your top 5 competitors
Find most sold competitor products
Get keyword ideas from top-performing product titles
Analyse product pricing and best offers 
Product Research 
Find the most popular eBay products
Find the most popular products within a category
Identify cross-border product opportunities  
Pricing Strategies 
Fixed vs Auction vs Best offers
eBay repricing for serious sellers 
Product Differentiation Strategies & Real Examples 
eBay Advanced Marketing 
Effective use of eBay promotions
eBay promoted ads
eBay email marketing 
eBay Reporting and Analytics 
Identify your top performers
Identify eBay traffic trends
Identify under-performing listings and take corrective actions
Maintain your service standard 
Seller Performance 
Maintaining top- rated seller level
eBay Premium listings FAQs 
How to Accelerate Product Reviews and Feedback  
Reach Customers Globally 
Global Shipping Program (GSP)
Setting up international shipping rates
List your items directly on international eBay sites
Automate cross border listing process 
eBay Bulk Listing Tools  
Creating your eBay sales growth strategies
══════════════════════════════
Can't make it to London or looking for a bespoke course? We are happy to provide in-house Amazon training to you and your team.
Call us on 0161 3272 923 or 0751 88 39629 Please note by booking a ticket to this event, you agree to our event T & Cs ( Please read )
 * Register as an Individual, if you are not VAT registered.
TESTIMONIALS    
| Malcolm Pitt, Emmaus UK 
Spent a very informative afternoon with Prabhat looking at how we could maximise our eBay. He explained thing in a clear and concise way and gave us loads of ideas and tools to use. We looked critically at what we are doing now and produced a tight action plan to move things along. In my opinion, the time and money spent were well worth it. 
| Suzanne Stokes, Tumtumtots 
I attended both the Ebay and Amazon Masterclass courses. They were very interesting and informative and very tailored to the people who were on the course (around 8 of us). Prabhat made things simple to understand and I couldn't criticise anything about it. Even the coffee was lovely! 
| Sam, Cadetdirect 
Booked Prabhat's eBay masterclass immediately after attending his Amazon masterclass. Both were excellent and have helped my sales greatly. 
| Mark Ruane, Thejtg 
Attended both Prabhat's eBay and Amazon Masterclass' courses and found them to be brilliant. Really easy to follow the course with practical advice which will be put to into place. Couldn't recommend them enough.  
 Just a few of the fantastic organisations who've attended our previous training.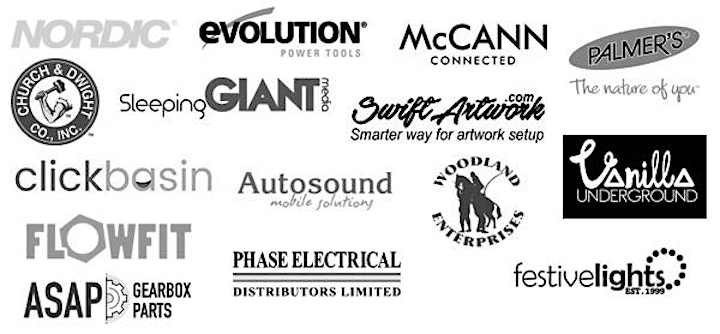 Date and time
Location
Refund policy
Organiser of eBay Masterclass Training Course - London
Online Seller UK (OSUK) is a national training organisation founded by Prabhat Shah aiming to help businesses of all sizes eCommerce and digital marketing training. Prabhat is well known in the industry and has appeared several times Tamebay, eSeller, Webretailer. Academically, he has a Diploma in Digital Marketing from CAM foundation the UK and an MBA. Along with this project, Prabhat has developed DaytodayeBay which provides marketplace and e-commerce solutions.   
Online Seller's story starts back in 2009 when it started to engage with local businesses through local free
 Meetups. Like everything else, it had a humble beginning with a handful of businesses in attendance.  It soon grew to 30 regular attendees in Newport and Cardiff. Our aim was to equip sellers with bite-size learning in a comfortable environment and that can be implemented immediately in their business.
Realising the growing need for independent digital events, we started collaborating with businesses throughout the UK to organise Meetups. The collaboration is continuing with events in Newcastle, Leeds, Manchester, Birmingham, London, Bristol, Norwich and Brighton. Our Meetups have now started to get international interests which are very encouraging.
Along with Meetups, Online Seller UK's training program is well received with attendance from a national and international audience. As an organisation we are aiming to help businesses in three ways:
(1) Digital Marketing & eCommerce Workshops covering most of the live-wire digital marketing topics; from eBay, Amazon to Search Engine Optimisation (SEO), Email Marketing and Google Shopping and Adwords, all at affordable prices. These workshops are available regularly throughout the UK and also online or onsite.
(2) Digital Marketing & eCommerce Meetups providing a free educational evening to businesses throughout the UK. These Meetups are informal evenings and give an opportunity for businesses to meet industry experts and other online sellers in a comfortable environment.
(3) Digital Marketing Consulting & Services for offline and growing online businesses throughout the UK. This could be one off one day consulting or on a monthly basis. Additionally, our eCommerce solutions are available to solve any issues you may have in your business. 
Please feel free to get in touch with any questions you have regarding our training and meetups.