Essex Book Festival and the African and Caribbean Books and Writers Group present a digital book club with Toby Green - A Fistful of Shells
About this event
Toby Green, A Fistful of Shells: West Africa from the Rise of the Slave Trade to the Age of Revolution.
Described a s a book "that shakes history", Winner of the Historical Writers Association Non-Fiction Crown, the Jerry Bentley Prize in World History and the Nayef Al-Rohdan Prize for Global Cultural Understanding amongst many many other accolades. Toby Green, historian joins the Essex Book Festival and African and Caribbean Book and Writers Group digital book club to discuss, share his outstanding book.
A Fistful of Shells draws not just on written histories, but on archival research in nine countries, on art, praise-singers, oral history, archaeology, letters, and the author's personal experience to create a new perspective on the history of one of the world's most important regions.
Zoom link will be sent out 72 hours before the event.
Please do let us know if you cant make it so we can release your place to someone on the waiting list.
Toby Green is the author of a diverse body of work, and his work has been translated into a dozen languages.
He worked as a teacher, literary agent and journalist before becoming an academic specializing in the history of precolonial West Africa, and he is now Professor of Precolonial and Lusophone African History and Culture at King's College London.
He lives with his life partner, Emily, and their two teenage daughters; as well as with a growing crowd of seedlings which he is learning how to cultivate in an allotment garden.
The African and Caribbean Books and Writers Group meets on the first Saturday of the month from 3pm - 4pm , online or when restrictions allow in Chelmsford Library, County Hall, Market Road, Chelmsford, CM1 1QH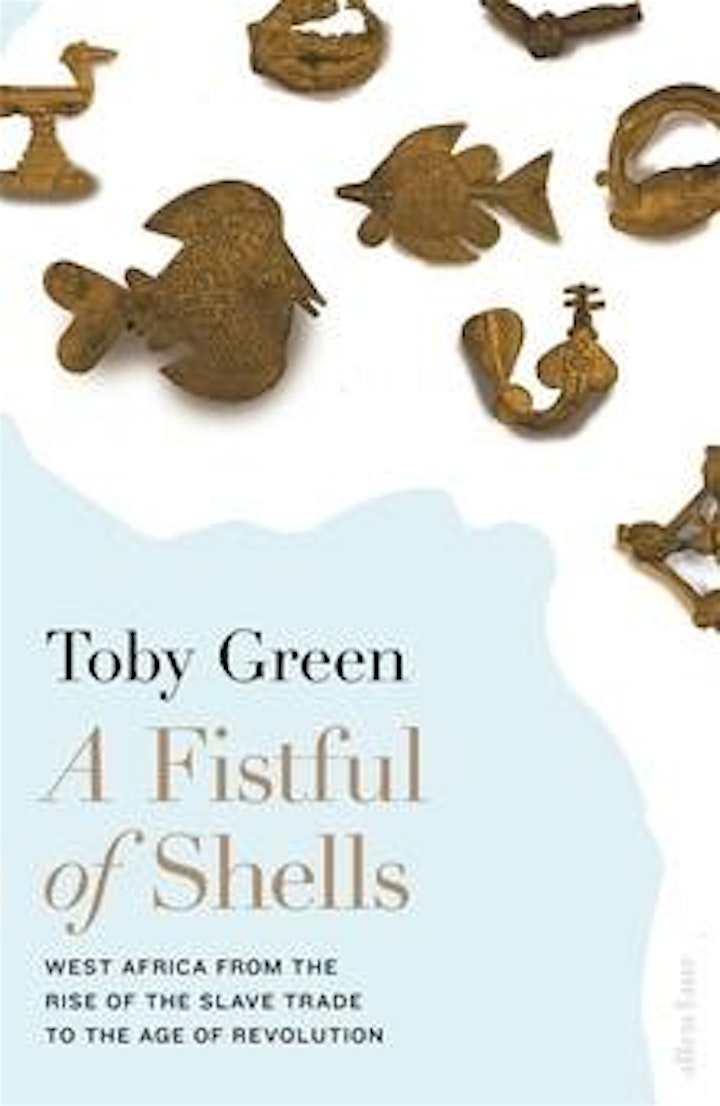 Organiser of EBF and ACBWG with Toby Green - A Fistful of Shells
Essex Book Festival is an organsation that celebrates all things books, usually a month long series of events. In 2021 the festival over a longer time scale both digitally and in physical setting, all covid safe! Still radical, still pushing boundaries, just more of them,over more time.
Find out more at http://www.essexbookfestival.org.uk